iPhone X Most Expensive Like Samsung Galaxy Note?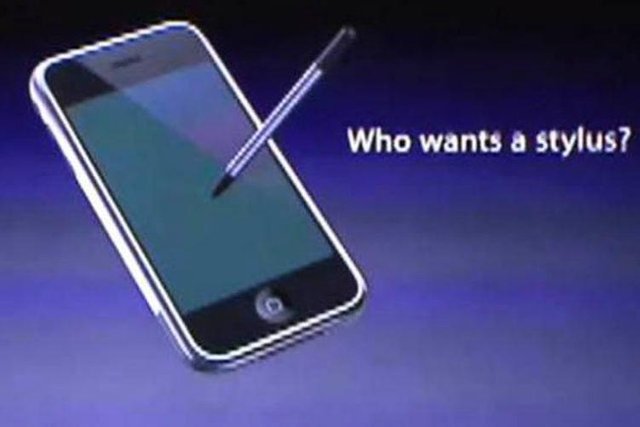 There are many rumors if Apple plans to release three new iPhone this year. The latest news, the trio of the iPhone has a code name, yani "Jaguar 'for LCD models spanning 6.1 inches, then" Porsche "for OLED version spans 5.8 inches.
While the last model has a code "Rolls-Royce", for the device called as iPhone X Plus, with a 6.5-inch OLED panel display.
The latter device will be the most expensive among the three, and will support Samsung's Galaxy Note's stylus pen feature.
Apple will take advantage of Apple Pencil or iPen commonly used for iPad. However, from the news circulating, the stylus on the iPhone X Plus is different from the Galaxy Note, which is already packed with the device in the box
iPhone X Called Product Failed 2017, This is the Reason
iPhone X Cheap Version Will Launch This Year?
Apple Launches iPad 9.7 Inches Worth Rp 4 Millions
Apple, as always, will sell iPen separately. Apple CEO Tim Cook has once boasted of the stylus concept on the iPhone, and Apple itself does have a patent that includes stylus support.
So no wonder if this concept is really present in the upcoming iPhone. Not only supported stylus, iPhone X is also called will support dual-SIM, which is considered quite interesting in the market of China and developing countries.
The new iPhone X model, both Plus and upgraded versions that have a 5.8-inch landscape display, will be upgraded with a more efficient 3D sensor battery and may add several features.
Launched KompasTekno from BGR, Thursday (4/26/2018), the new iPhone X will also be supported water resistance (anti-water). Not that the current model is without an anti-water protector.
Apple Patented Stylus for Various Surfaces
It's just an IP67 certificate pocketed iPhone X now, only able to protect the device at a maximum water depth of 1 meter in 30 minutes. Apple called to add the durability of the device, up to a water depth of 10 meters