By STEPHEN UGO Esquire.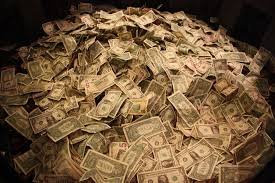 Good day all, I believe when you saw the caption "new means of making money", your heart skipped a beat and you saw your self in a big mansion with plenty of money.
Now that is what money can do. Unfortunately I am here to tell you what money really is, and before I say that I want you all to forgive me for the wrong caption but trust me I just want to help.
Have you ever thought of the 5 letters that made up the word MONEY.
AS IN M, O, N, E, Y.
According to my research and also the events of the universe it is pertinent to state that the letter
M; stands for "MANY SHALL LOOK FOR ME(money is talking)
O; ON ME EVERYONE SHALL LIVE.
N; NO ONE CAN LIVE WITHOUT ME.
E; EVERYONE IS MAKING USE OF ME.
Y; YOU SHALL NOT BE HAPPY EXCEPT BY MY NAME. MONEY!!!!!!.
Well if this is wrong prove otherwise,
Are you not currently working to get paid?,
Is it not because of money you are able to take care of your self?
Can you live without money?
Are you not making use of money one way or the other?
Well I believe you are all in a better position to tell me more.
Thanks for reading.