The photographic appointments : Death of the Iranian photographer Abbas
The Magnum agency announced Wednesday, April 25, 2018 the death in Paris of the Iranian photographer Abbas. He was 74 years old. He had spent six decades traveling the world covering wars and revolutions in Iran, Biafra, Bangladesh, Northern Ireland, Vietnam, the Middle East, Chile, Cuba, and in South Africa during Apartheid.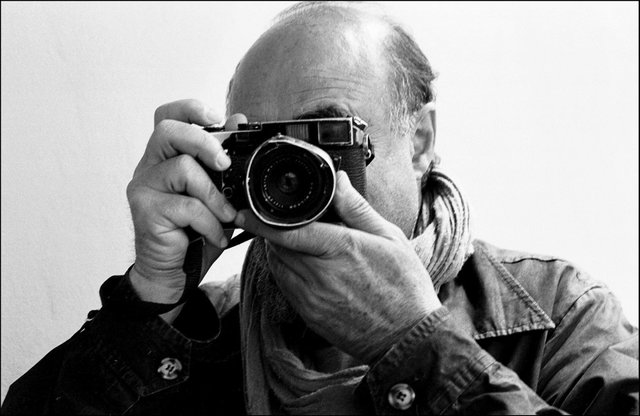 Born in Iran and settled in Paris, he was the citizen of a world whose wars, disasters, and beliefs he has been documenting. His loss is an immense sadness. May the gods and angels of all the great religions of this world that he so passionately photographed accompany him,
wrote Thomas Dworzak, current president of Magnum. A former collaborator of Sipa and Gamma, Abbas explored the theme of religion, focusing on Judaism, Christianity or Buddhism around the world.
Abbas, who began writing and photographing at the same time, first joined Magnum in 1981 after being a member of Sipa (1971-1973) and Gamma (1974-1980). He became a full member of Magnum Photos in 1985.
Child, I had a heroic image of the journalist : you traveled, you went to war, you covered historical events,

Abbas wrote in 2017 as he returned to his years as a war photographer in Vietnam, where he was made several times in 1972.
From 1978 to 1980, Abbas had photographed the Iranian revolution. He then returned to Iran only in 1997 after a voluntary exile of seventeen years. His book, Iran Diary 1971-2002, is a critical interpretation of Iranian history, photographed and written as a diary.
In an interview with the BBC last year, Abbas described his experience of covering the Iranian revolution: > I knew this would be the only time in my life that I will be not only concerned with an event, but also involved in this event, at least at the very beginning.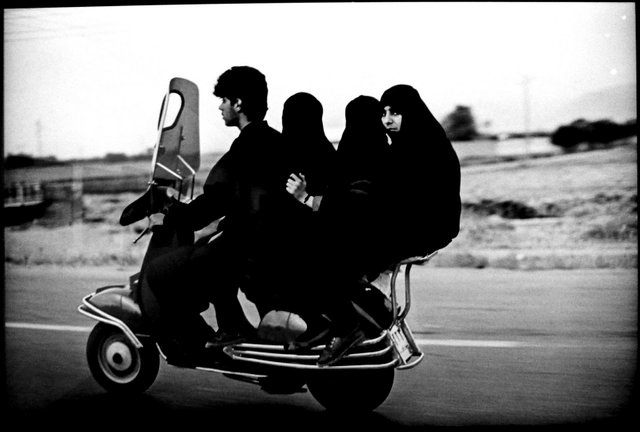 Describing himself as a historian of the present, Abbas replied, in Farsi, to those who tried to prevent him from photographing, it's for History.
During his years in exile, Abbas constantly traveled. Between 1983 and 1986, he toured Mexico, trying to photograph a country the way a novelist would describe it. The exhibition and the book, Return to Mexico, which resulted from it, defined his photographic aesthetic.
His interest in religion was born from the Iranian revolution and he focused on the rise of Islamism around the world. Allah O Akbar's journey through militant Islam, along with the accompanying exhibition covering twenty-six countries and four continents, had received special attention after the September 11, 2001 attacks in New York.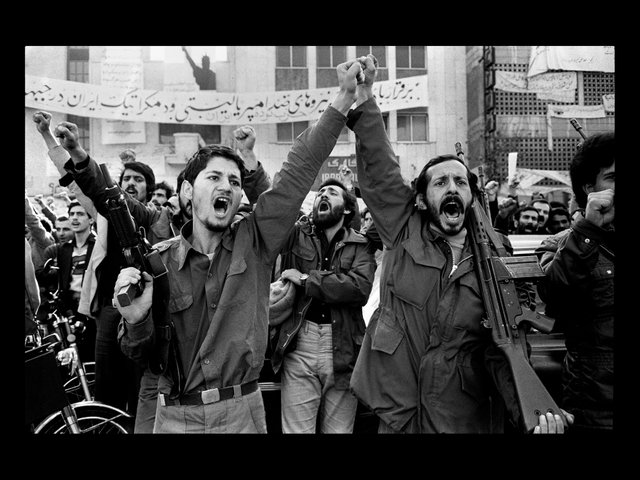 On the premonitory aspect of this work, Abbas commented on the BBC:
In covering the Iranian revolution for two years, I realized that the wave of religious passion provoked by Khomeini, far from being limited to the borders of the Iran, was going to spread all over the Muslim world.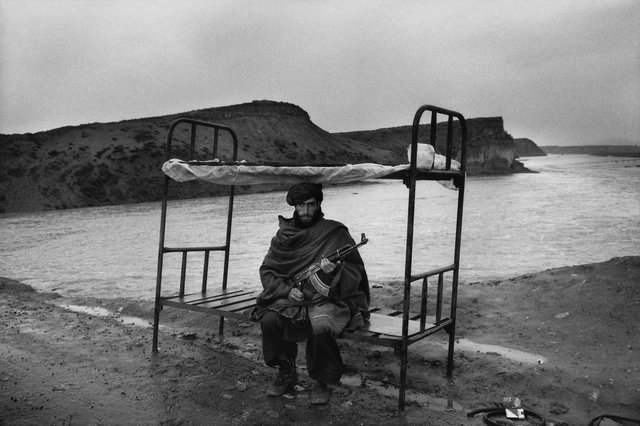 Abbas went on to explore Christianity as a political, ritual and spiritual phenomenon through the book Faces of Christianity : a photographic journey, published in 2000, and the accompanying traveling exhibition.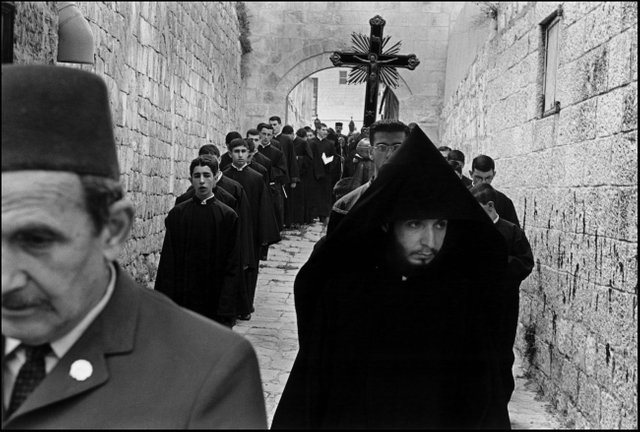 "I'm not just telling stories about what's going on but rather my way of seeing what's going on"
Abbas's interest in religion led him to start a project in 2000 on animism. He sought to understand how, in a world increasingly defined by science and technology, irrational rituals were re-emerging. This work was abandoned in 2002, on the first anniversary of the 9/11 attacks. Abbas then turned to a long-term project on the clash of religions believing that these were defined more and more as political ideologies, becoming a source of strategic struggles in the contemporary world.
From 2008 to 2010, Abbas also immersed himself in the world of Buddhism. Always with the same skeptical eye. He did the same in 2013 with Hinduism. The book God's I've Seen is the culmination of his work on religions. This is an astonishing visual exploration of contemporary Hinduism, which captures how the mysticism of ancient rituals is adapted to today's Hindu rituals and activities in India and elsewhere. Until his death, Abbas continued to explore the theme of religion, then taking an interest in Judaism around the world.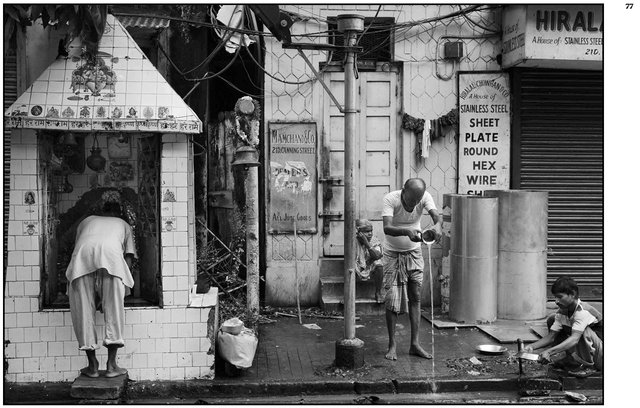 Abbas's work has finally embraced both photojournalism and art.
I used to define myself as a photojournalist and I was very proud of it,
Abbas wrote in 2017.
I thought that photojournalism was a superior discipline, but today I do not call myself a photojournalist because even if I use the techniques of a photojournalist and my images are published in the press, I work on my subjects in more depth and over a longer period.
According to Abbas, there are two approaches to photography:
One is to write with light, the other to draw with it. At the school of Henri Cartier-Bresson, we draw with the light. And the quest lies in the unique image. For me, this has never been the case. My images are still part of a series, a photographic essay. Each photo must be self-sufficient but it is within a set that it takes its value.
Although his official biography notes that he is a born photographer, Abbas told Magnum last year that it was during a road trip through New Orleans in 1968 that he had become a photographer. professional. He then explained how, through the realization of his first photographic essay, he had learned the importance of the meaning of sequencing in order to build a narrative.
The photographer will always be for me the one who writes with light,
Abbas said poetically.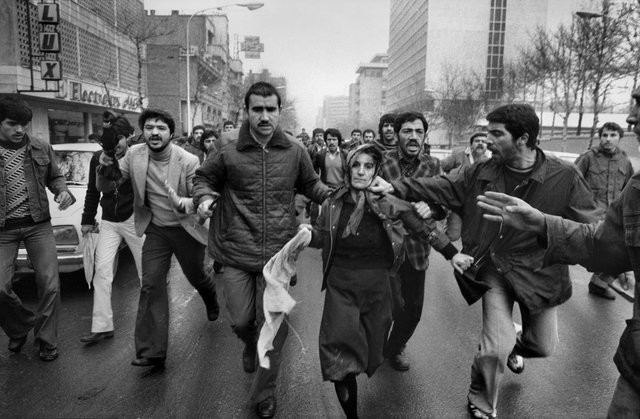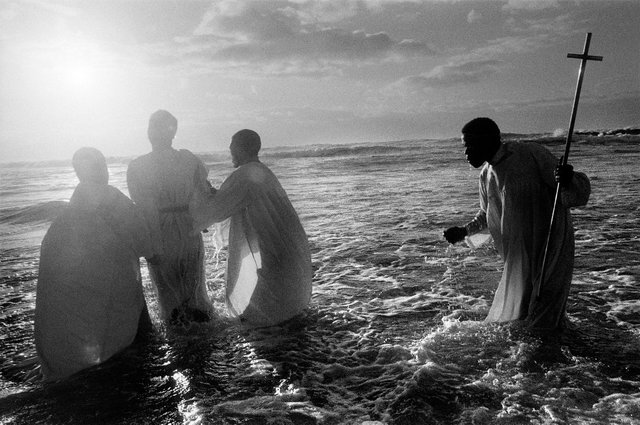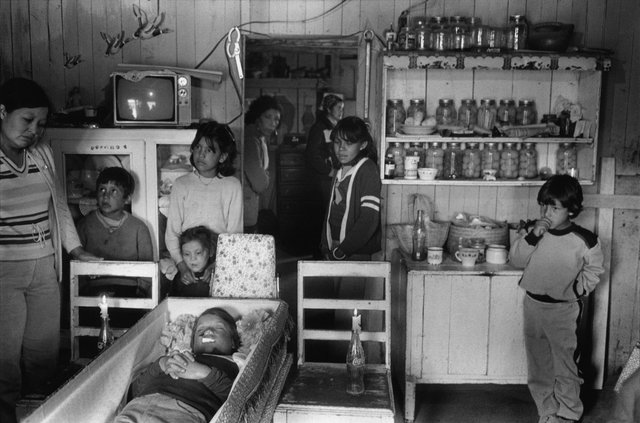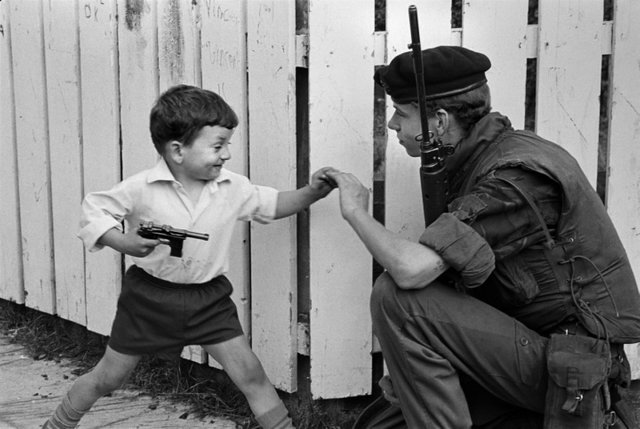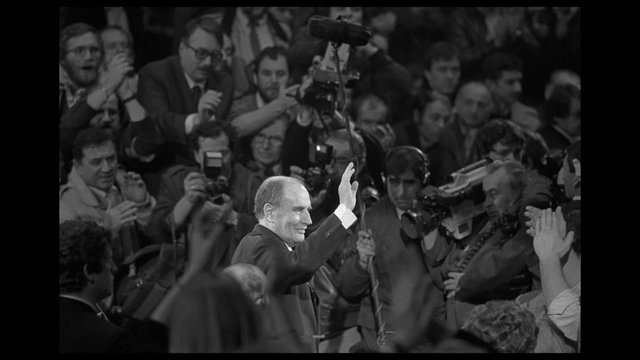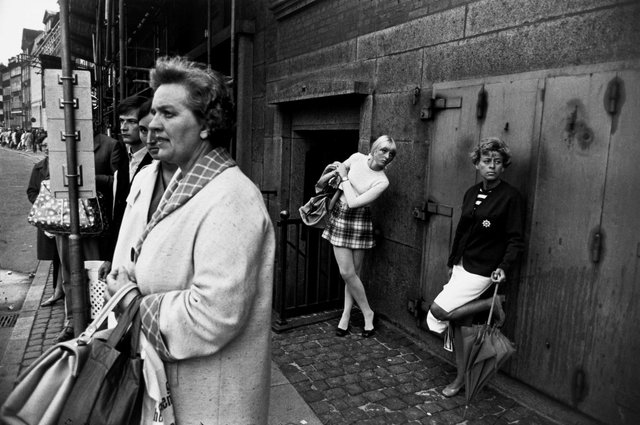 ---
@siavach, photographer and art lover