Have any of you tried snake meat before? It probably doesn't sound very appetizing but is actually quite delicious. I had the opportunity to try some on my last trip to Asia.
My friend took me to a traditional Cantonese food restaurant "Da Keyi" (大可以饭店) in Yuexiu district in Guangzhou, a short walk from a beautiful spot in Luhuahu Park.
The restaurant decor is not too fancy, but simple and comfortable enough. They offer beautiful Cantonese style dishes as well as fresh seasonal seafood.
The salted shredded chicken is literally to die for. The meat was cooked so tender and bursting full of flavours. An absolutely delight!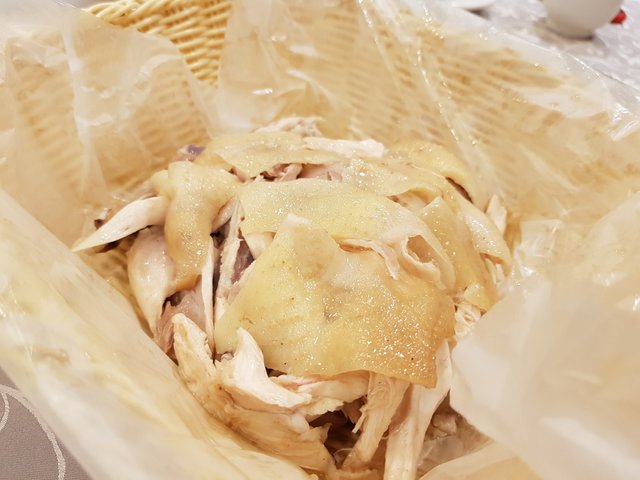 ---
We also had the steamed seasonal crabs. It was a bit of an effort trying to get to the inner meat but OMG, it was so deliciously salty sweet inside!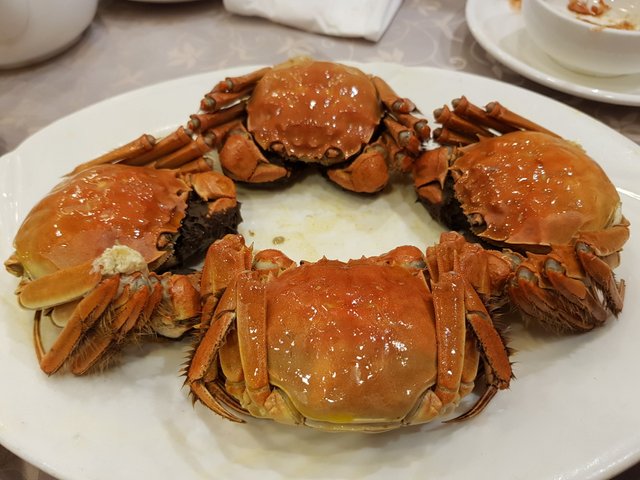 ---
However, the highlight of the dinner were the snake dishes. The snake meat (served with bones) was fried with salt and pepper. I would say it tastes somewhere between chicken and pork in texture and flavour. Very nice indeed.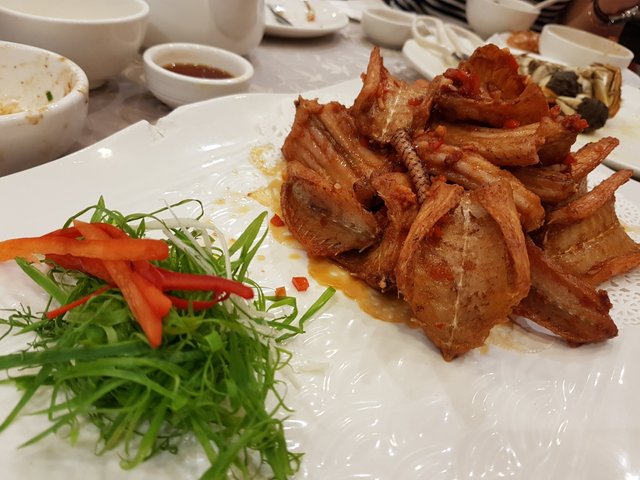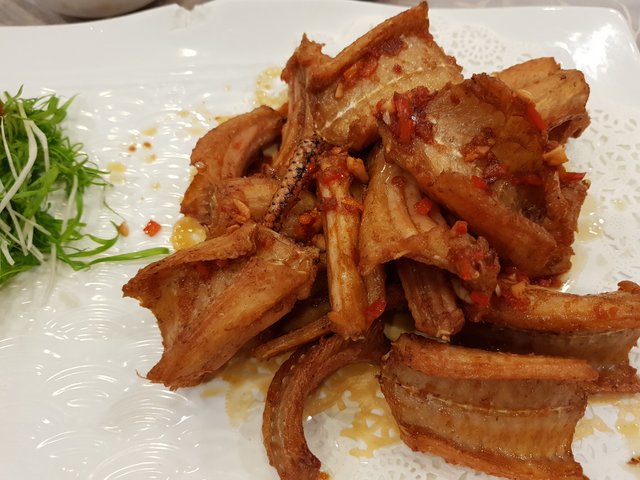 ---
The snake skin was stir-fried with celery and red peppers. Though I was not too sure about that as it tasted a little bit too chewy.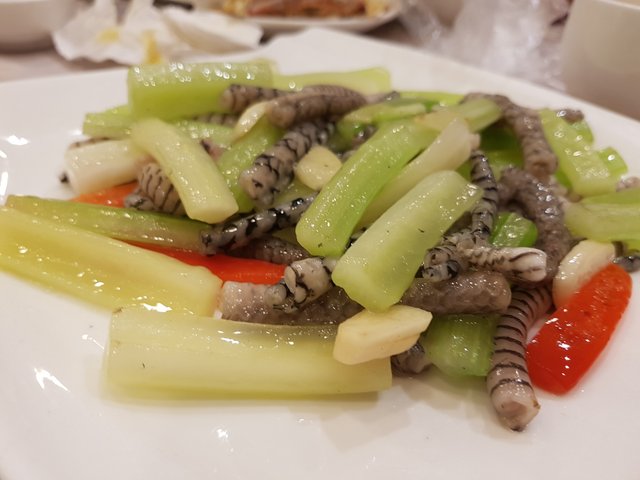 ---
Overall, I really liked this restaurant and particularly enjoyed the experience of sampling this snake delicacy. If any of you ever decide to bite the bullet and try out a snake dish, feel free to comment below and share your experience with me.
See you next time...
---
不知道大家又没有吃过蛇?听起来好像有点儿可怕的样子,但其实它美味得很。几个月前我在广州的时候,朋友就带我去吃了一回蛇肉,呵呵。
这家餐馆名为"大可以饭店",位于在广州人民北路上。它距离漂亮的流花湖公园就几分钟路程,逛完公园过来吃饭蛮方便的。这是一家传统的老字号粤菜馆,环境虽然简单,但清爽舒适。他们家有很多经典粤菜都很受大家欢迎,时令海鲜也不错。
我们点了招牌的盐焗手撕鸡,肉嫩味鲜,味道传统正宗,真的很赞!清蒸螃蟹味道鲜美,香味四溢,让人忍不住大流口水,呵呵!当晚的亮点是椒盐蛇段。蛇段呈金黄色,外脆内嫩,吃起来感觉介于猪肉和鸡肉之间,挺美味的!蛇皮也拿来炒芹菜和红椒,有点儿嚼劲。
我很喜欢这家餐厅,特别是吃蛇肉的经历。如果你也有类似的经历,欢迎大家在以下评论空间分享哦,呵呵!