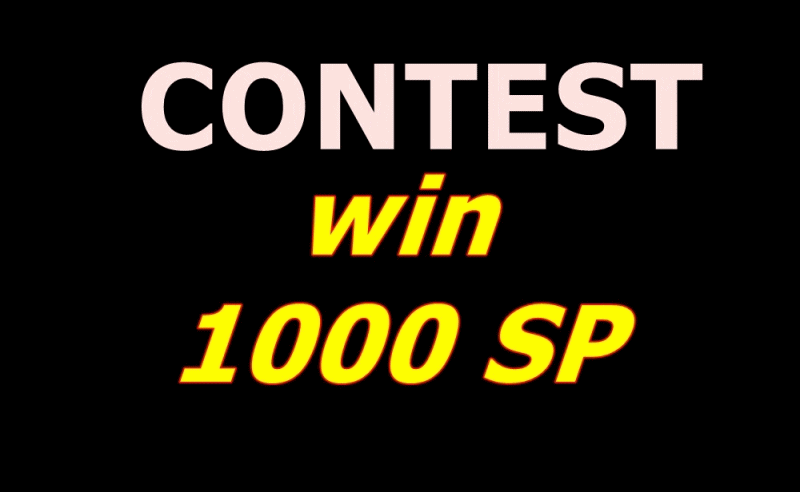 1000 days? That's right.
In a couple of days, on Monday 11 Feb, 2019, I am approaching my relatively important milestone - my 1000's day since I've got registered on Steemit. It's hard to believe, how time flies fast. But formulas don't lie

Not that I have much to say, or brag about my journey here, on this social media. It has been UP's and DOWN's, a joyful thrills and rough disappointments during this time. The beginning sure was tough, as for most of us. But also there were a days, when I had not posted or commented for a whole week, yet still discovering a +100 new followers, once coming back.
Seeing how important it is to build up my Steem power, I have parted with quite a few of my precious BTC's, in favor or STEEM. And never cashed out even one single penny.
Someone maybe have seen me powering down? Yes, I did, just because I decided to move part of my SP to a newly created, more safe account. Account of which master password has never ever been on a hot, online computer. During years I have learned it a hard way, that thinking "my data is really "MY data" (on a hot PC) - is terribly wrong. It is only an illusion, which we most want to believe.
CONTEST? Why not?
One thing what I love, but somehow do not do very often here - is contests.
I like both, taking the competition, and also providing this for others.
So for this 1000 day event, I was thinking, what I could give back to Steem community, to celebrate this. Celebrate? Yes, I think this 1000 "round" number is even better reason to celebrate, than a 1 year, or 3 years, or anything other. Well, 10000 days sure would be great too, but that is....what .... +27 years? 2047? Too optimistic to expect, at my age. Not that I would not hope too. By then (2047) - Steem will probably be at $1000 or more, and Bitcoin in their millions...
Finally, I ended up with the idea of making a small contest. With a prizes and rules similar (visually) to my milestone. To 1000.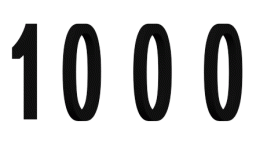 So what it's all about?
During my days involved with steem and other cryptos, I have learned a lot. Maybe more than I gained in all my life before it. Some clear, strict rules and principles has been developed. Most of them was heard before, and sure has been heard by all of you too.
However only the personal (and hard) experience is what makes us to differentiate and prioritize certain rules, and start to follow them strictly. Day after day, all the time, without exceptions.
First I wanted to make a quiz for just one statement. But then, to make it more attractive, and differentiated, I decided to make it longer, like a list of them.
I have put these things (rules, statements, recommendations, suggestions, inspirations) all in one place, and sorted them out, moving top important, and most close to my heart - to the top. Finally it ended something like my TOP-10, all related to the one same thing.
So I prepared it as a separate JPEG file. And you have to guess, what is on this list. What ten (10) statements are included ?
Never to much transparency
The file was uploaded to STEEM blockchain, using just recently announced new @proof.ink service on our Steem Blockchain, made by a well known witness @roelandp. You may have read his recent post here
This way I can easy prove, that nothing been changed in the initial file afterwards, in order to avoid paying out the prizes to the winners. The SHA256 of that file is:
c00f6b4920eb264e28e8df72683c4fc188740c8b5f071c769ba3864167851f1f
and everyone will be able to verify, that nothing been modified since today, and until the winners will be named.


This hash is also visible on my blog's wallet TAB, as a 0.001 transfer to @proof.ink on 8/02/2019
The file is an JPEG type, of this size:


and a hashed version of it without blurred text will be posted on my blog, once the contest is over
What can you win?
I am giving a chance to everyone who qualifies, to win any one of these 3, or even all three prizes:
Prize #1 My 100 Steem as a gift to the winner. (Worth max. ~ 45 STU, for comparison)
Prize #2 Every day my one 100.0% upvote on your blog's root post, for duration of 1000 hours (41.7 days). (20.02.2019-2.04.2019, worth max. ~ 20 STU)
Prize #3 My 1000 SP (steem-power) delegation for 1000 hours (41.7 days). (20.02.2019-2.04.2019, worth max. ~ 8 STU)
Again, any of those three, or ALL THREE can be yours.
What you got to do?
First, your account must be at least 10 days old, and have at least 100 followers. (at the time of expiration of this post & contest)
Second, RESTEEM this post.
Third, put you best guess (reply) as your comment under this post. Multiple replies for the same prize (from the same participant) do not count.
Upvoting this post, and following me - is not mandatory at all, but sure is appreciated too.
What you have to guess?
For prize #1 - Name exactly what phrase (quote) is written in the position #1 on my list.
For prize #2 - Name exactly one WORD, which is used in all ten quotes on my list. This is like a main thing, which consolidates all my quotes on the list.
For prize #3 - Name exactly at least one other quote from the positions #2 to #10 on my list
Hints:
Shortest quote is three (3) words, longest - twenty three (23) words long.
All taken from Internet, and probably heard by you numerous times.


It may seem very difficult at first look, however for some of my followers, who have been reading my posts and comments (and not just upvoting or/and commenting me blind), all this should be more or less an easy task.
If two or more participants give the same, exact, perfect reply - winner is who makes the reply first. Waiting to see what guesses are given by other respondents - may bring you some fresh ideas. But you may entry to late.
It's up to you, to hurry up, or wait for free hint. :)
If no any right guess will be received at all (by the expiration time of this post), I may give the prize #3 to the most meaningful, useful and/or attractive comment author, at my own sole decision.
If you don't like to take part in the contest, but decide to resteem this post anyway - I will make a separate consideration, how I could please you in return, for this kind action. :)
I wish you all luck. And stay strong.
Did you just see? Steem, BTC, LTC, ETH, EOS, almost all - made a BIG jump up this evening.


Several Youtube influencers were quick to post:
THE BOTTOM IS IN !!!
Another reason to celebrate? 😉
@onealfa