I Contribute to make this Homemade cake
Today is kuya shean's 9th birthday and i made it special by ordering a Homemade cake to Jampol @johnpd and her wife, with a special cooperation by me😇 We started at 1:30 pm to be exact and we finally finished it at 5pm in the afternoon, weew😅 that is a couple of hours just to see the final products that we made😇 but over all this was a amazing experience for me since i made this one for the first time.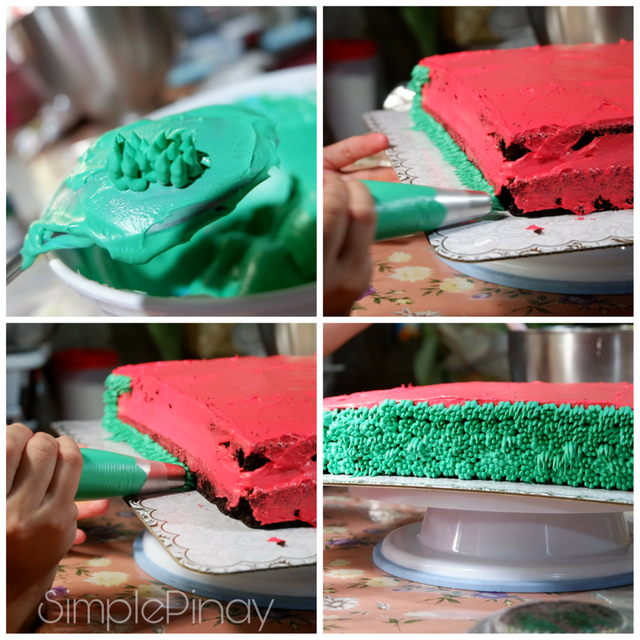 As i enter in their kitchen the base was already done and that is the main chocolate cake jampol's wife says she made it last night so that before i went there we will just doing the icing and the decorations. I thought that this is going to be easy but i am 100% wrong haha preparing for the decoration is the most difficult part.
🍰Set all the ingredients
🍰You just need to take time to blend all the accurate measurements to be more tastier
🍰Make sure that you measure the ingredients as long as the butter and eggs warm up.mix it all best when the ingredients are put in the room temp.
🍰Preheat for atleast 20 min.then position it on the center of your oven.
🍰Trace the cake pan on the parchment paper,then cut it just in the lines.
🍰Butter the pan to be none sticky
🍰Coat side by side, bottom and also the corners of the pan to remove the excess.
🍰Fill in the cake pan 2/3 high (depends on pan measurements.
🍰Half way, rotate the pan 180 degrees.
🍰Cake is done when firm to touch.
🍰Cool it for about 10 min. And be ready for designing it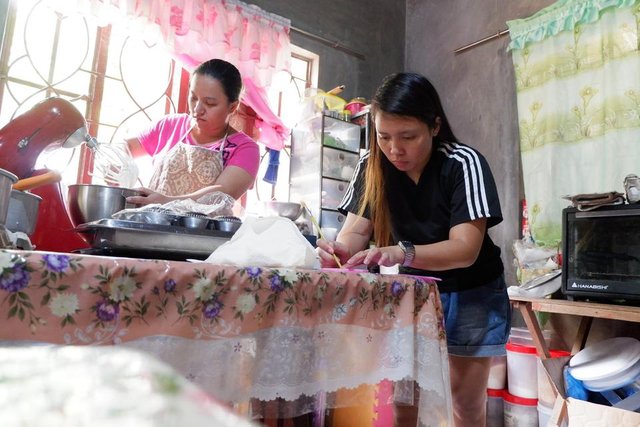 Being a mom is the most hard Job, Why? It is a Work at no cost, You cant choose who you want to work with, who you will take care, work that you cant even complaint its because you cant choose whose gonna be your family. 24 hours 7 days a week is not enough for us, (Mom) if i could add so much time to my clock just for my family so i can do more and a lot of things. Work at day and also work at night, that is a mom duties for their Family. I never get tired of all this because someday i know i will be going to be rest for a life time if God take my breath away. I just enjoy all the things that i have Family, Health and Wealth.

I will List the photos Below as we do the Step by Step procedure this is the most exciting part for me while seeing them doing the decorations for the Cake, I never witness a Live creation of a cake and this is my first time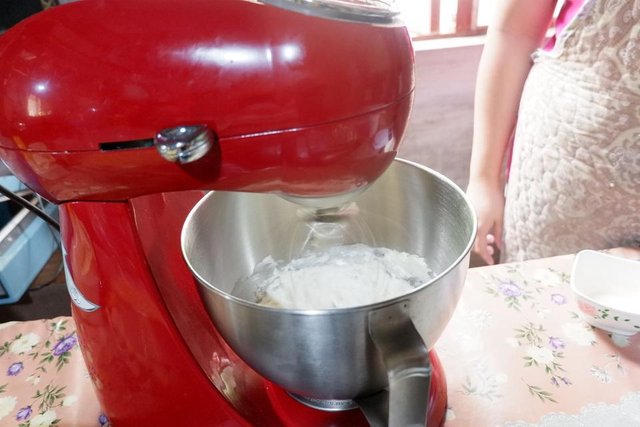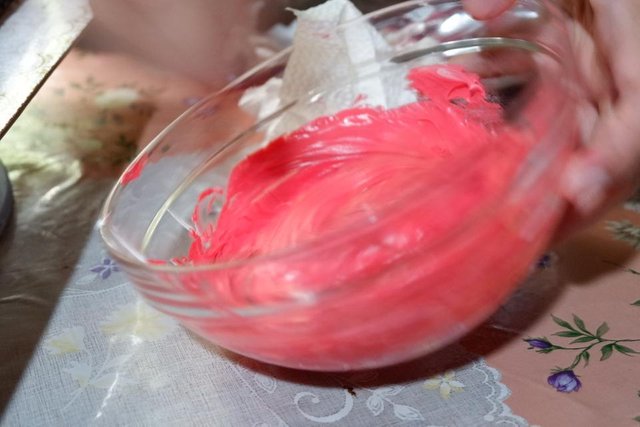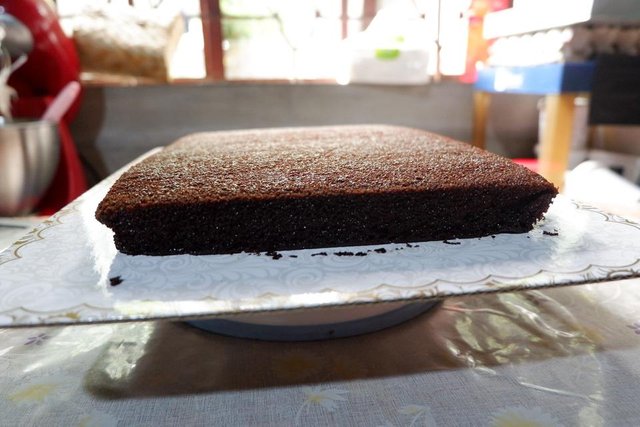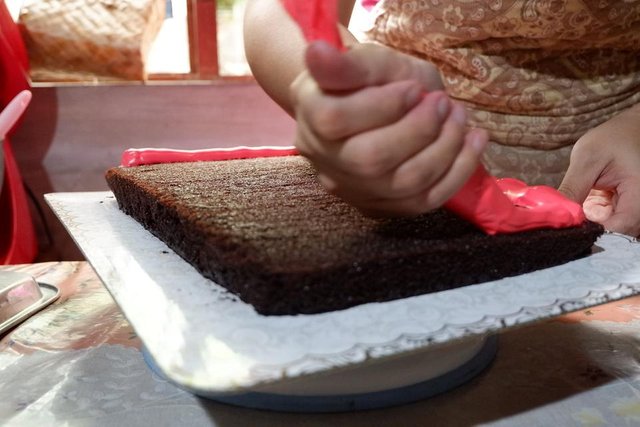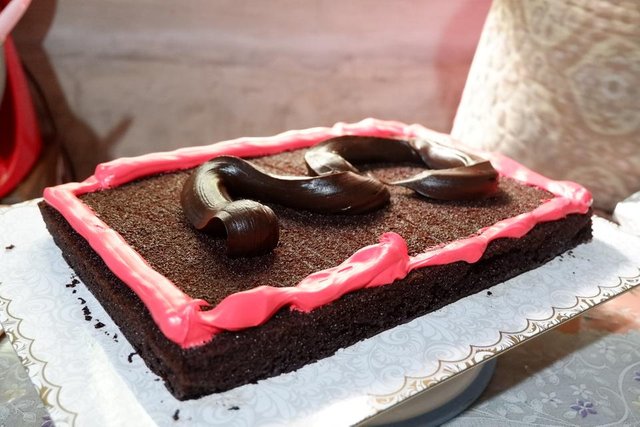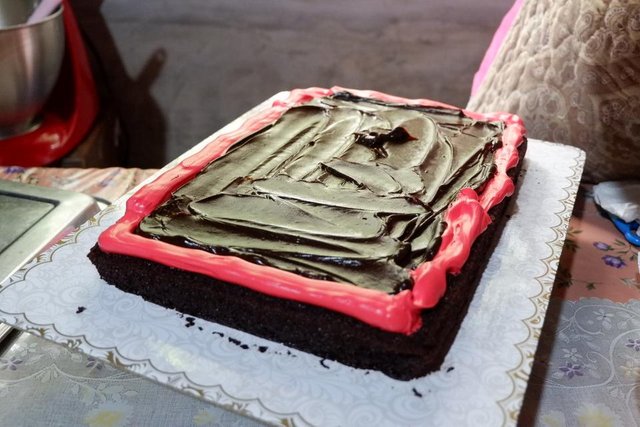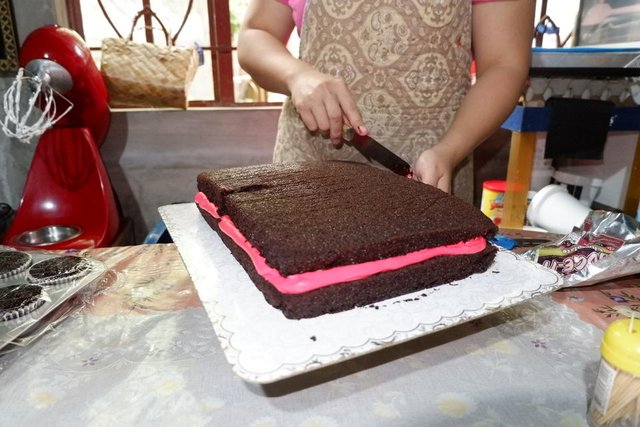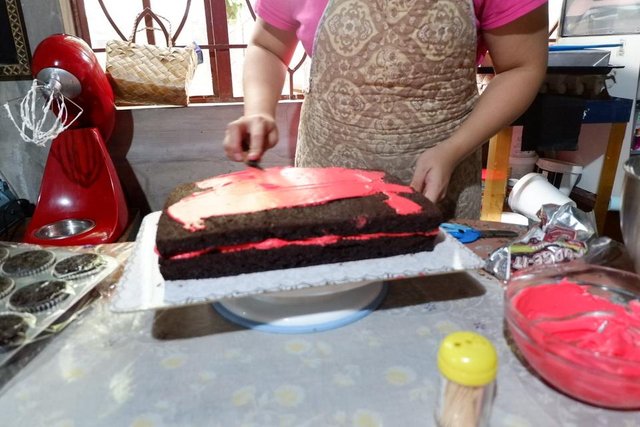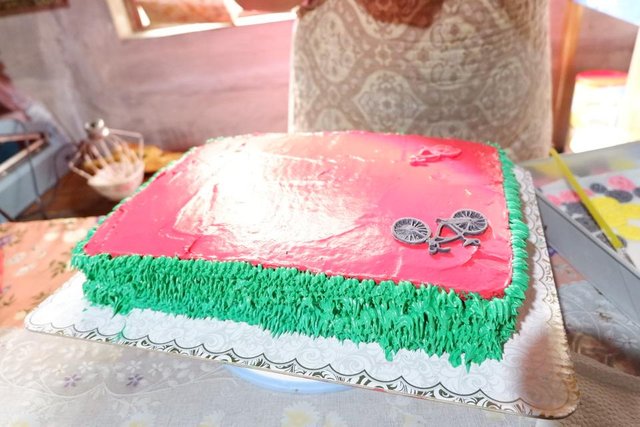 Lets move down for more photos on how we make the icing and the fondant decorations, This is going to be on the top of our chocolate cake and for the design side by side.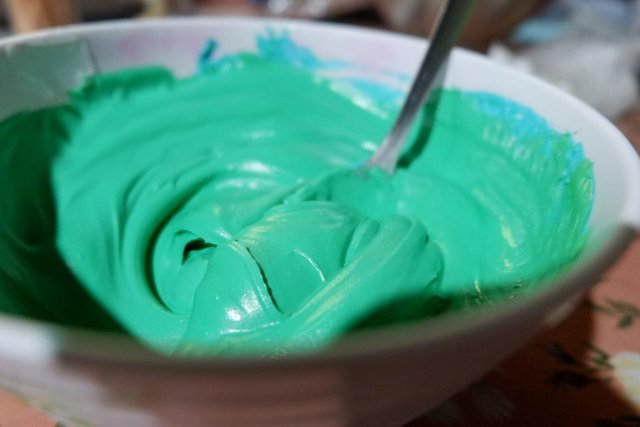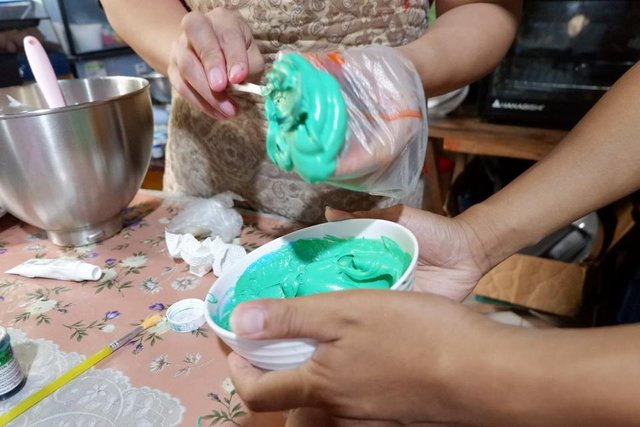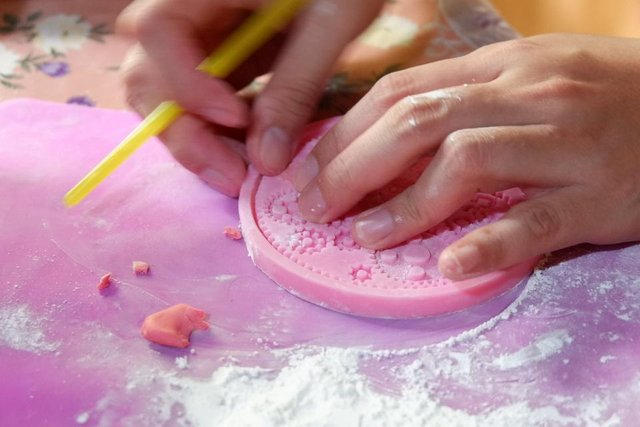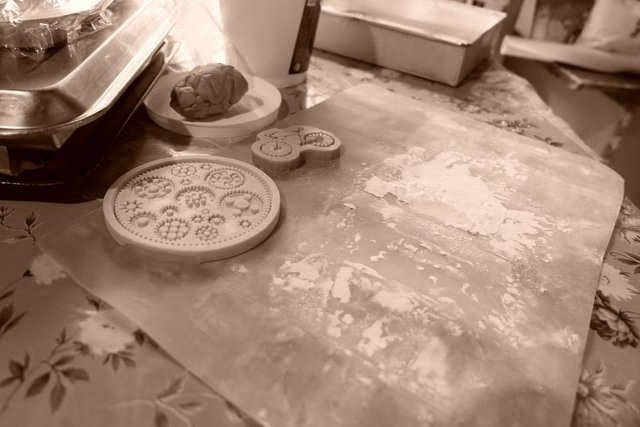 We are Almost done just add a little sprinkles on the top of it, same with the 8 cupcakes for free the price of this cake is only 800 pesos 15.34$ in USD.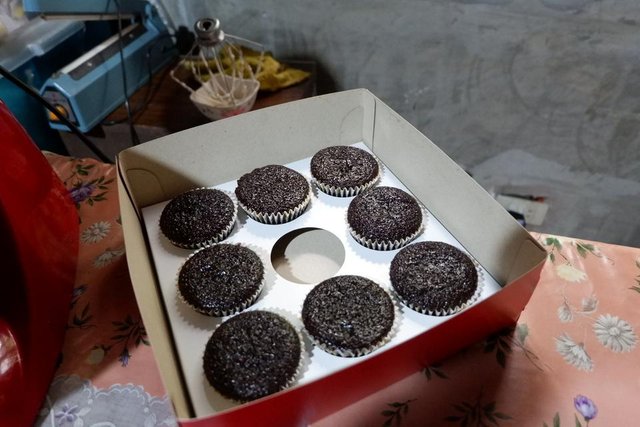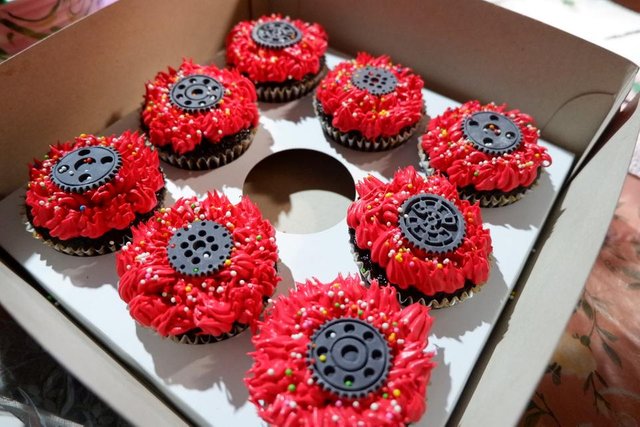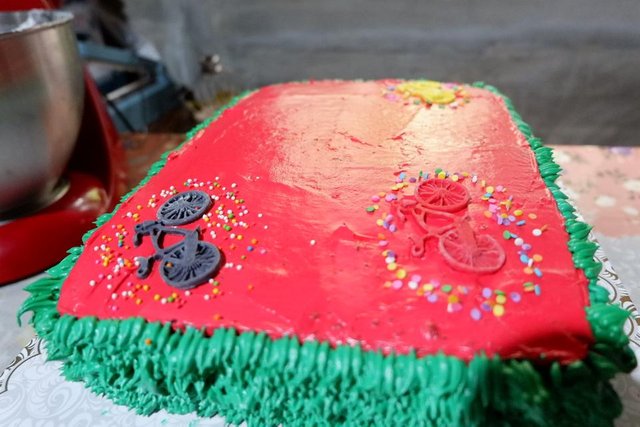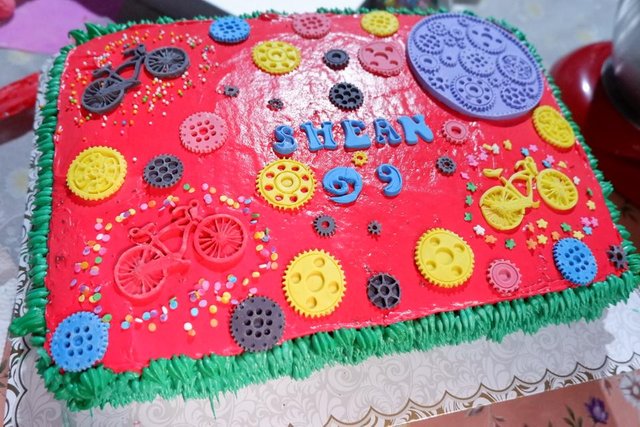 Now its time to go home and bring smile to my kids, nephew and niece. also for my Eldest son whose going to be 9 years old Today, The week of lenten season.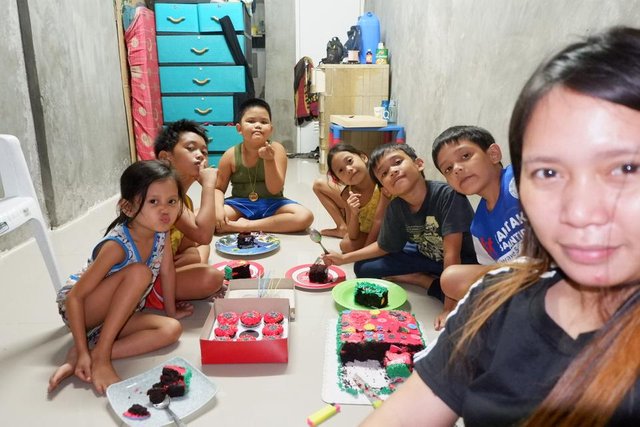 Thank you for taking time to read my blog today i am more than happy to share with you my Daily Simple day, Hope you enjoy it.