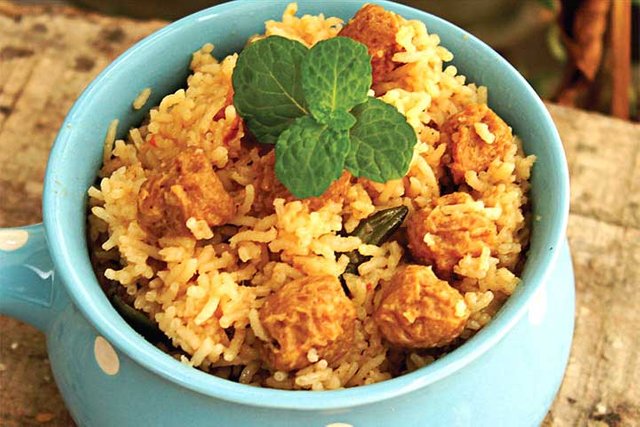 Whether it is a festival or a normal holidays, we like to eat in any aspect, like Polao. Plain polao, cock polo, motton polao and polao have various terms. Today we will know the different flavors of flavors. People who like to eat vegetarians can know how to make the polao fun. Fahah Hossain gave the recipe.
What you need to cook
Soya half cup, basmati rice 1 cup, onion leftover 2 tablespoons, ginger curry 1/2 teaspoons, garlic paste half teaspoon, half teaspoon of hot spice powder, salt 1 teaspoon, sugar half teaspoon, chopped 7/8 So, 4 tablespoons of sunflower oil, 2 cups of hot water.
How to cook
First put the soya in water for 1 hour. Keep the basmati rice in another container for 30 minutes.
Now heat the oil in a pan, add onions and light brown powder, add ginger paste, garlic spinach, and sprinkle with hot spicy powder. When the oil starts to stir, then the soya soaked in the water, then drain the water and squeeze some more time.
This time, the soaked baskets are washed away by water and wait for the bulak to come with the hot water. If the water comes out of Balkan, then reduce the heat to the stove and for 15 minutes. If the polao is neat, serve hot.
Source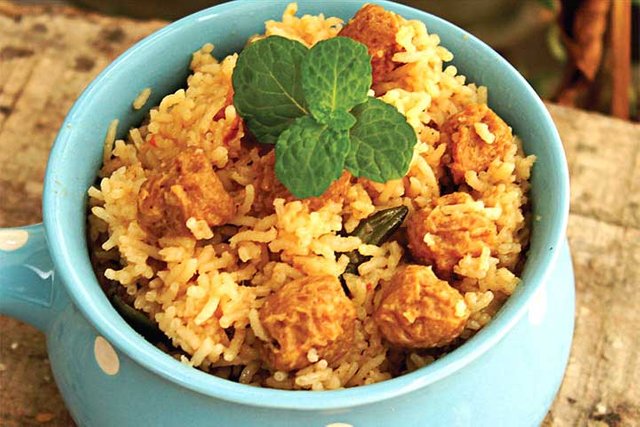 Source