Short news - Gaming 5. January
Today, January 5, I have prepared this daily report of all the events and news of yesterday.
​- Be sure to follow me @Luxurious for this daily news on your Steemit feed
​- Upvote and Comment will be Appreciated
---
Blade Runner now on HTC Vive
The Blade Runner 9732 allows you to visit Mr Deckard's (the android hunter) apartment in Virtual Reality. This is a title that can't be missed in the game library for any fan of cult movie that owns a headset of HTC. The title totally lacks a plot but I still think it might be very interesting. The title is unlocked on Steam on Sunday, but impatients can download it now and it's here
---
Xbox One controller - Sea of Thieves Limited Edition
Sea Thieves - The upcoming exclusive game for Xbox One is one of the few great exclusive games for this game console to which Microsoft puts great hope. Therefore, it emits these drivers for the Sea Thieves theme. If you are interested, you can order them on Microsoft's website.
Sea of Thieves will be released on March 20 on Xbow One and PC.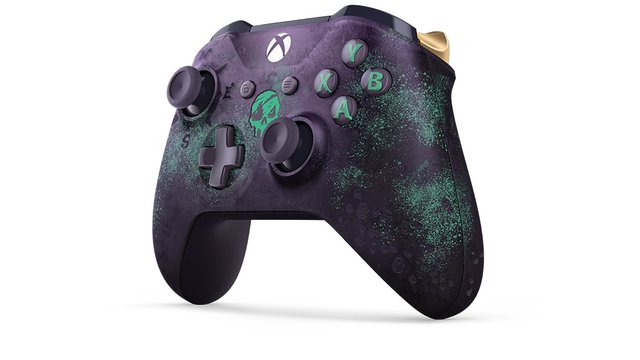 ---
Free boosters in Hearthstone: Kobolds and Catacombs for all
At the end of the year, a bug appeared in Hearthstone, which prevented some players from gaining new tasks. Some of you may already know that Blizzard was already compensated for this inconvenience. But you who do not know about it - all players will get three boosters from the last edition of Kobolds and Catacombs free of charge. Do not you know where to find it? In the Blizzard app - Battle.net is a gift icon on the top right corner where you can it. Enjoy! :)
---
Hardware manufacturer Mad Catz is back!
When the maker of Mad Catz's popular game accessories went bankrupt at the beginning of the year, many people were surprised by this novelty. Their hardware has always been among the best and the company itself has been on the market for over 30 years. However, part of the employees did not agree with the end and bought the dropping company together. Mad Catz Global Limited now comes with a new mouse, keyboard, headset and pad that they promise to introduce at CES next week.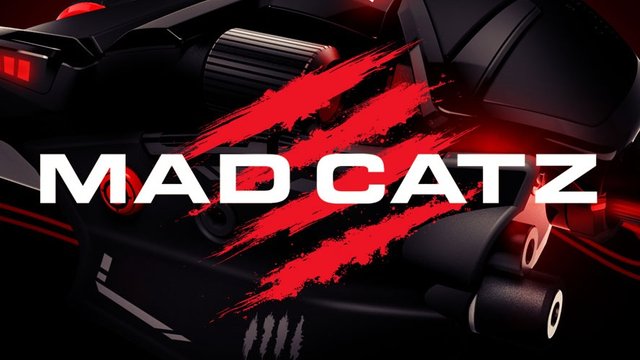 ---
---
ČESKY
Blade Runner now on HTC Vive
Blade Runner 9732 vám umožní navštívit byt Andeana Huntera ve virtuální realitě. Jedná se o titul, který nesmí ve fanouškově herní knihovně chybět. Titul úplně postrádá děj, ale já osobně si myslím, že by to mohlo být velmi zajímavé. Titul se v neděli odemkne na Steamu, ale netrpěliví ho mohou stáhnout a to zde
Ovladač pro Xbox One - Sea Thieves Limitovaná Edice
Sea Thieves - chystaná exkluzivní hra pro Xbox One je jedna z mála velkých exkluzivních her pro tuto herní konzoli do které Microsoft vkládá velké naděje. Proto vydává tyto ovladače na téma hry Sea Thieves. Pokud budete mít zájem, můžete si je objednat na stránkách Microsoftu.
Hra Sea of Thieves výjde 20. března na Xbow One a PC.
Kompenzace od Bllizardu za problémy "minulého roku"
Na konci roku se v Hearthstone objevila chyba, která zabránila některým hráčům získat nové úkoly. Někteří z vás možná už víte, že Blizzard již kompenzoval hráče za nepříjemnosti. Ale ti, kteří o tom nevíte - všichni hráči dostanou zdarma tři boostery z posledního vydání Kobolds a Catacombs. Nevíš, kde ji najít? V aplikaci Blizzard - Battle.net je ikona "dárečku" v pravém horním rohu a tam to snad už najdete. Užíjte si to :)
Výrobce hardwaru Mad Catz je zpět!
Když počátkem roku zbankrotoval výrobce populárního herního příslušenství Mad Catz, spousta lidí byla touto novinkou zaskočena. Jejich hardware totiž vždy patřil mezi to nejlepší a firma samotná byla na trhu přes 30 let. Část zaměstnanců se však s koncem nesmířila a dohromady upadající firmu odkoupila. Pod názvem Mad Catz Global Limited nyní přichází s novou myší, klávesnicí, headsetem a podložkou, které slibují představit už příští týden na veletrhu CES.