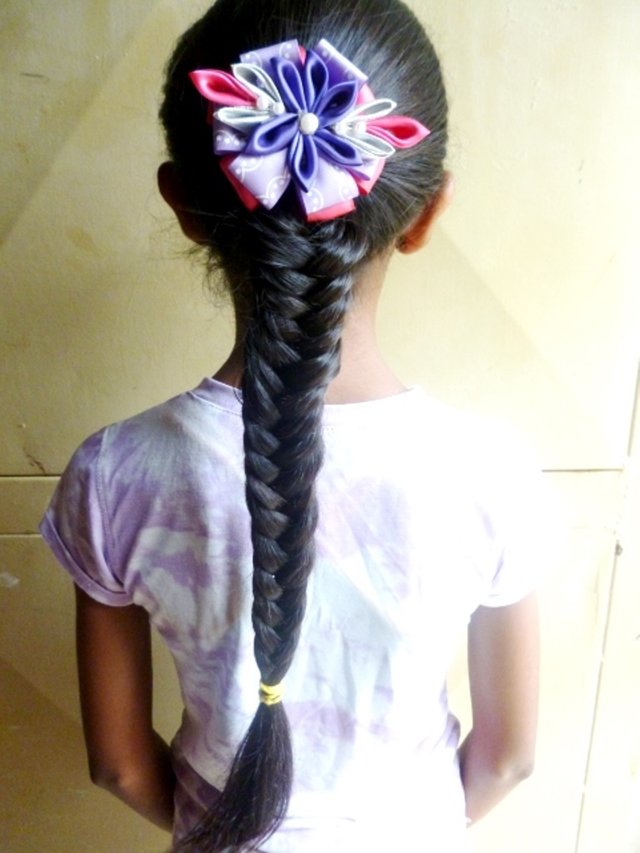 Greetings to all the community of Steemit, today I will begin the round of 4 Fridays dedicated to hairstyles for the little ones of the house. Very nice braids and easy to do that I will explain step by step.
Combing the queens of the house can become a fun way to share time together, as it is important to keep in mind that they also like to innovate and not go unnoticed anywhere, so I dedicate these 4 Fridays to hairstyles with braids.
I will omit the basic braid and the French as these are the basic or traditional, anyway, if you want a post dedicated to these two models leave me in the comments and I will gladly do it.
Next, I will give you some simple but important recommendations to take into account when combing the girls.
Comb with a soft comb in a slow way taking special care in the tips not to damage them.
The curls should not be combed, in case they need to be untangled we must wet the hair with a sprayer and pass a large comb, at the end we wet the hair again to moisturize more, to dry the curls will be reassembled.
Do not wash the hair with shampoo and conditioner every day, but every other day so as not to dry the hair.
Wet hair is easier to handle than dry hair, less frizz.
Now let's get to work!
Step 1. Untangle your hair well and pick it up with a ponytail.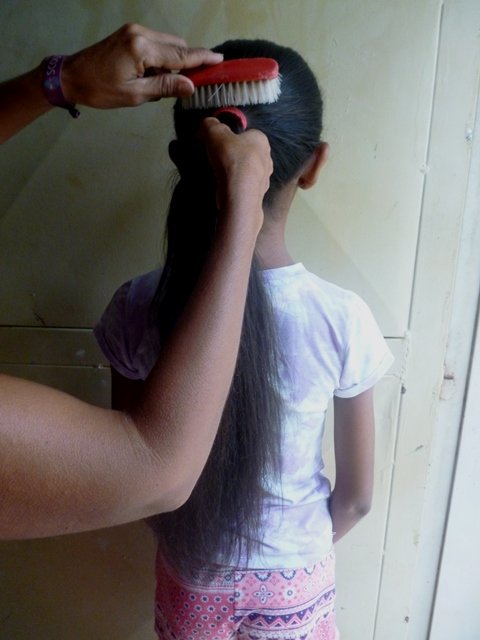 Step 2.
Once this is done, start by taking two strings in your left hand.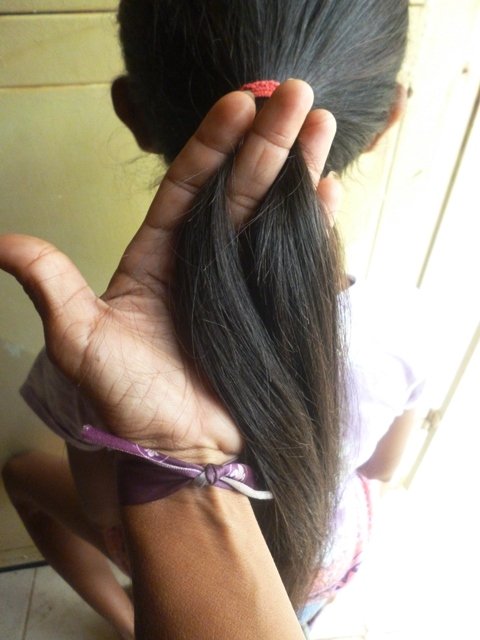 Step 3.
Now take a thin piece from the outside of the right chain and attach it to the left chain.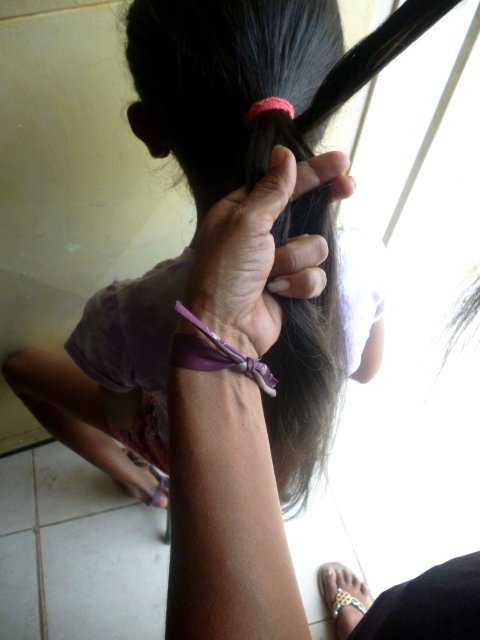 Step 4.
Reverse the way the hair is held and change hands.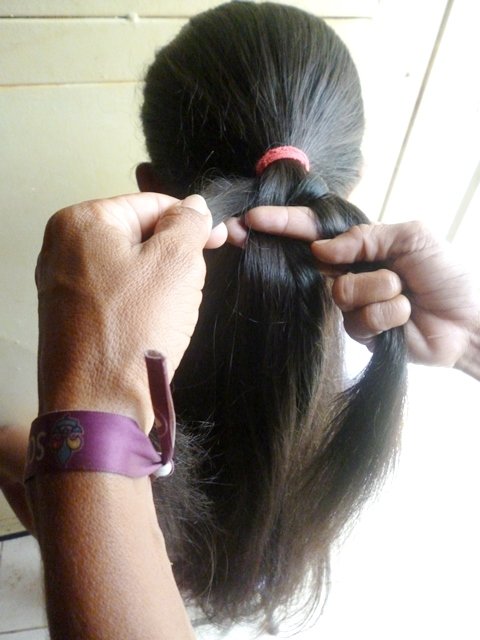 Step 5.
Repeat steps 2 and 3 until the braid is as long as you want. Then finish with an elastic.
The model 🙎 is my younger sister and my mom made the braid.
The photographs are my own and were taken with a Panasonic S5 Lumix Camera.
The gif at the beginning of the post and the separator are courtesy of @aularluis.
Publication translated into English with Traductor de DeepL




I invite you to visit my other Post:
A big hug to everyone @luiyi-22