Happy Sunday to everyone!!!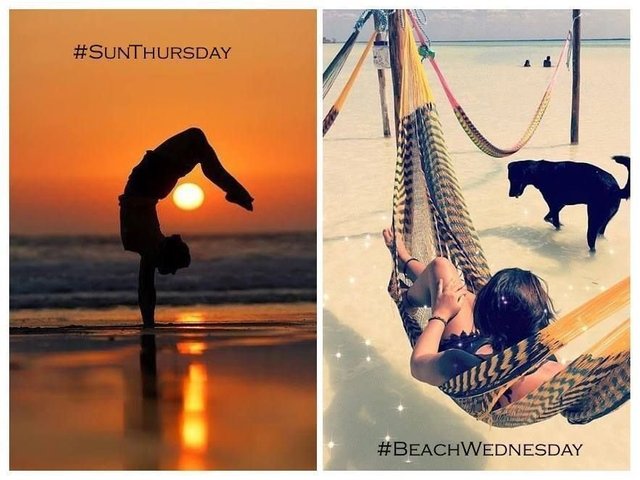 I hope you all had a beautiful weekend enjoying the European summer.
As always I am so happy to see that this week we had more entrances again. For me it was so hard to pick the Top 10 and I lost a lot of my voting power because of so much high quality content that obviously I had to support!!
As always it was really interesting and inspiring to read all your posts and reward them! It's incredible to see so many different beaches from all over the world and listen to your stories.
I feel like every time you guys get more creative and it's just cool to see that you all seem to have fun with this initiative.
At SunThursday I am always impressed about how light changes the pictures and how many of you are able to catch this special light spectacle!!
You can make it to the top 10 by showing great photography skills or writing a great story, little information or sharing your special moment with us, enjoying your BeachWednesday or SunThursday moment. The perfect post of course is the combination of both. - I dislike posts with just one picture in bad quality.
For me the sense of this initiative is to exchange our experiences all over the world and take others to this special moments and places, that maybe want to escape for a bit through steemit :)
So here are my personal TOP 5 of this weeks BeachWednesday
Ocean Sunset Panorama - Steepshot #21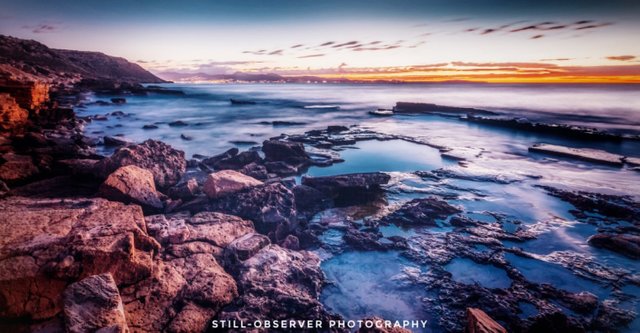 @still-observer once again shows his great skills as a professional photographer taking this shot and sharing it with us. This is exactly how I remember British Columbia Canada.
BeachWednesday Photography by Sunscape "Grandpa Napping"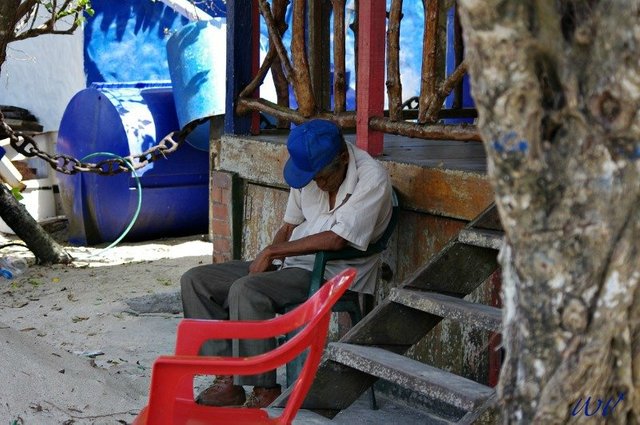 @sunscape transmits the Caribbean atmosphere showing the relax and chilling people from Panama, the grandpa having his siesta at the beach ;)
Fun In Water!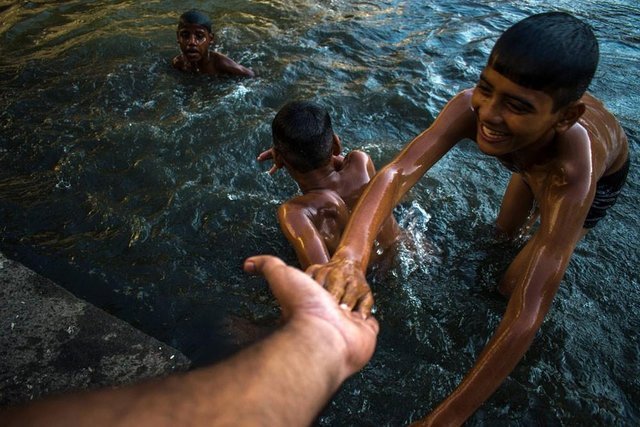 I love it. @photoquest earned his account name without doubt. Im just a fan of his work and hope he keeps on participating at BeachWednesday! What a great shot.
Beach Wednesday in Piran, Slovenia / Urlaub in Piran, Slowenien [EN/DE]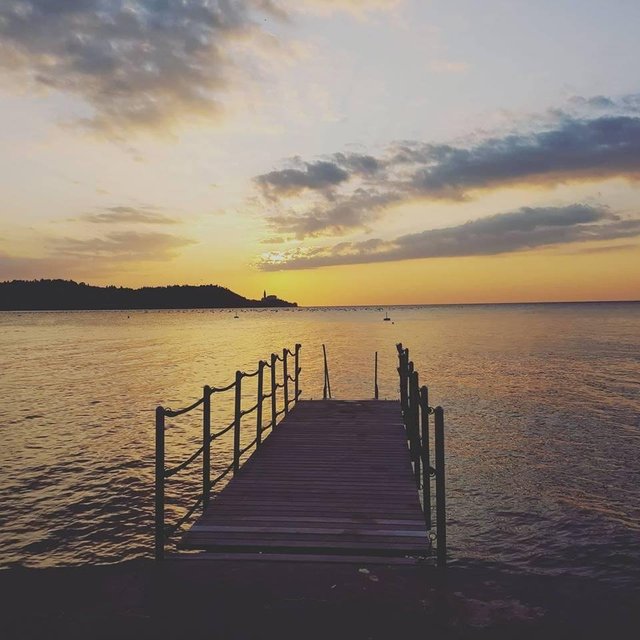 Wow, bilingual is @manncpt telling us about his vacation last year with @orangutanklaus in Slovenia. They seemed to have a great time, staying at an Airbnb enjoying the region. Im looking forward to his next report from Croatia.
BeachWednesday: Blue waves & golden sand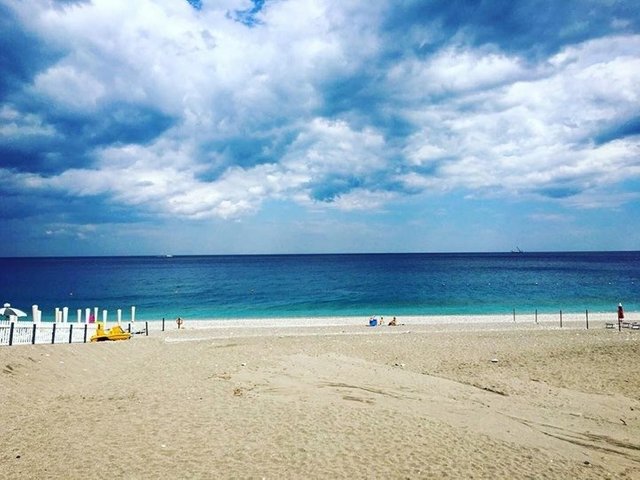 Oh Italy my beloved "bella italia". Since a long time I haven't heard much from @alinabarbu so I was double happy to read her great and detailed post about Sicily. She's just a great ad to this community and I am happy to see her back.
And these are my TOP 5 of this weeks SunThursday!!
📷 Sun Thursday - Magical View Into the Clouds!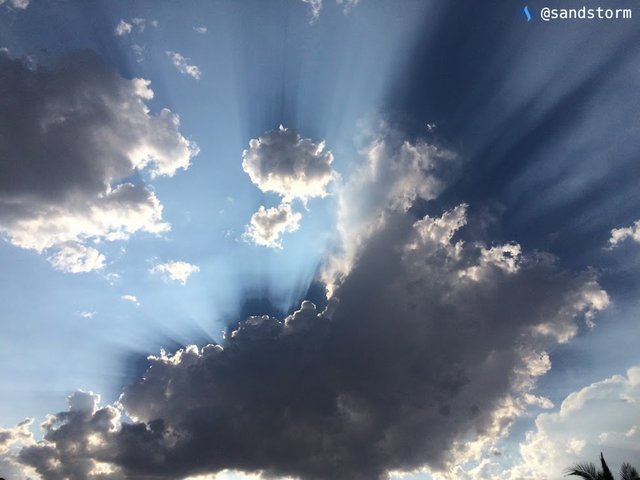 @sandstorm is back and shows the light effect of the sun coming through the clouds! For me this kind of spectacles can be magical!
Summer sunrise - Lever de soleil estival [ENG-FR]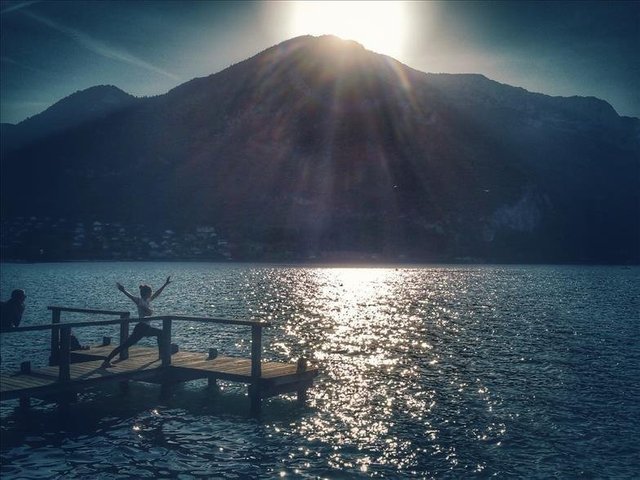 Another bilingual entry, this time by @luigi-the-gnome staying at a chilly place, perfect to meditate, do yoga or paint, like @barbara-orenya did. The atmosphere there seems unique.
SunThursday / splendor of bahia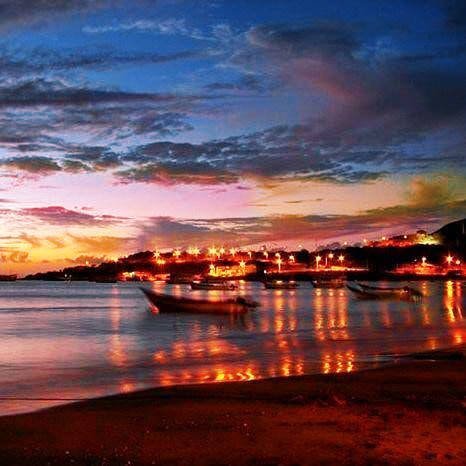 What a colorful sunset that @greymar is showing us from Venezuela. I envy her for growing up at a wonderful beach town like bay of Juan Griego / Venezuela!!
##The child of the Sun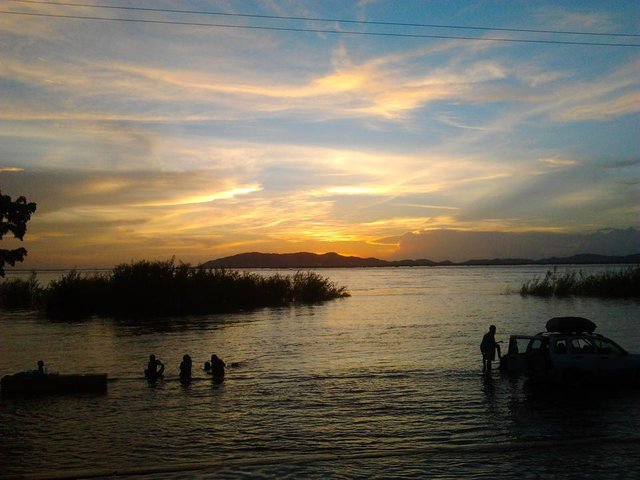 What a detailed report about the Orinoco River and the time there being guests and having a great experience shared by @enclequejose. This is the perfect example of a awesome SunThursday post for me, great pics, great experience and information :) Thanks a lot @enclequejose !
SunThursday - Smiling to life with sunsets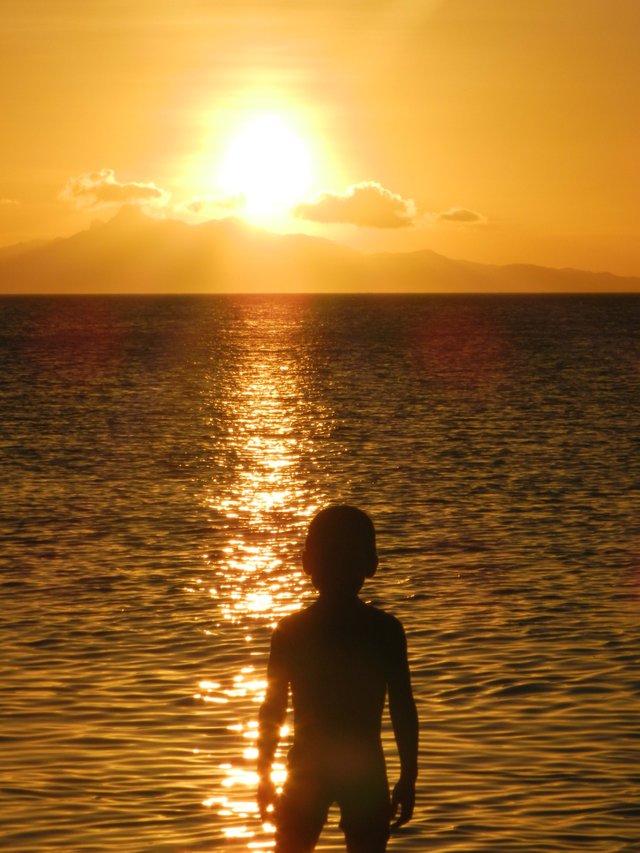 As we can see @vsmb shares our opinion, that most of the time the spontaneous not planned pictures are the best! I love this pic of this little boy enjoying the sunset.
Big Upvote to all 10 of you! - Thanks to all of you for the participation!! And don't forget: you can still vote for this awesome contributions of this week!!
Of course every entry got an Upvote from me as host of these two initiatives, also the ones that didn't make it in the Top 10!
I am already looking forward to the next contributions and of course will also Vote all of your posts & make a post about the TOP 10 next week!
Have a great start of your week!
Cheers,
Liz
Monochromemonday - initiated by @old-guy-photos
TreeTuesday - initiated by @old-guy-photos
BeachWednesday - leaded by @lizanomadsoul and initiated by @uwelang
SunThursday - leaded by @lizanomadsoul and initiated by @uwelang
LoveFriday - initiated by @liliana.duarte
DanceWeekend - initiated by @uwelang
MarketFriday - initiated by @dswigle
SaturdayView - initiated by @luxurylifestyle
Caturday - initiated by @dswigle
BeautifulSunday - initiated by @ace108
IntroduceYourHomeTown - initiated by @redtravels
BeautifulDay - initiated by @barbara-orenya
...and challenges
BeerSaturday - initiated by @detlev
ColorChallenge (with daily color tags too) - initiated by @kalemandra
Bwphotocontest - initiated by @daveks
MyPictureDay - initiated by @timsaid
DailyPhotoContests by @juliank: (- Monday: #foodphotography and #animalphotography; - Tuesday: #landscapephotography and #cityscapephotography; - Wednesday: #architecturalphotography and #vehiclephotography; - Thursday: #macrophotography and #colourfulphotography; - Friday: #streetphotography and #portraitphotography; - Saturday: #sportsphotography and #smartphonephotography; - Sunday: #goldenhourphotography and #longexposurephotography