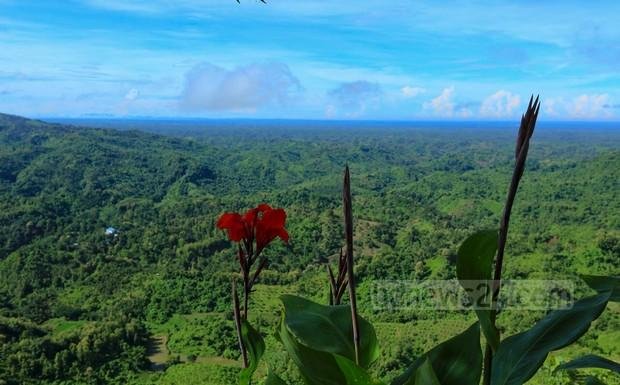 I am the daughter of Bandarban. A beautiful district of Lilabhumi. I am proud of its natural wealth.
The total area of ​​this district is 4,479.03 sq km. Bandarban of unbounded wealth and beauty provided by nature.
Here are mountain ranges, springs, forests. Tazindong is one of the major tourist centers of the country. Which is also known as victory. It is recognized by the highest peak of Bangladesh. Its height is four thousand five hundred feet.
It is located in Ruma upazila of the hill district. It is located 25km from the upazila headquarters. Winter is the most suitable for travel to Tzandong
Has Keokrudong The second largest mountain range in Bangladesh. Its height is about 4 thousand three hundred and thirty feet. It is located 30 kilometers from Ruma upazila and 15 kilometers from Bagalak.
Keokrudong is very close to the border of Myanmar. Mountainous clouds and clouds roaming are the special attractions of these hills.
This natural lake is a natural wonder in the top of the hill. There is no change in the water depth of this lake in any season. Bagalak's area is about 15 acres and it is 1500 feet high above sea level. Its water is transparent blue. The surroundings of this lake are surrounded by traditional traditions of Bum and Khumi people.
Rizook is located about four kilometers away from Ruma upazila headquarters of Jhorna district. The height of this water is approximately three hundred feet.
The height of Chimbuk hill, 26 kilometers from the district headquarters, is 2500 feet above sea level. The sunsets and sunbathing views here are especially attractive to tourists.
The coastal lake is one of the tourist attractions in the district. It is located in Haludia village of sadar upazila. It is located 14 kilometers away from the district town. There are several species of trees around the reservoir. The tree cover on the lake gives the tourists an intimate environment.
What is the name of the form of Bandarban and the name of the Tiger Hill will not come? Many people call it Darjeeling of Bengal for its beauty. The entire Bandarban is seen from the hills. Sapphire is located at a height of 1600 feet above sea level.
Nilgiri is a tourist center located 46 kilometers south of the district headquarters. It is located in Thanchi Upazila. It is managed under the supervision of Senjon.
The spiral path, the clouds on the plain and the Nijhum hills give the tourists an unmatched pleasure.
This district is the outstanding gift of nature. Bandarban's natural beauty is not comparable.