The unusual world of tipping.
I work in the restaurant industry. One of the most unusual things about the restaurant industry is that you have the option of whether or not you want to pay for the service that you receive.
There's literally no other field that I can think of in which you the customer have a choice as to whether or not the service that you've already been given should be paid for.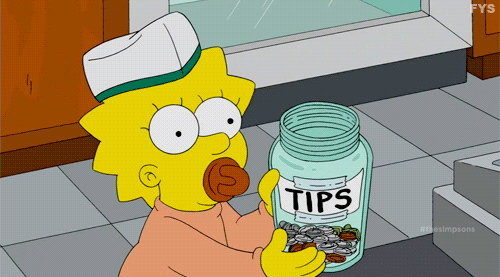 Giphy
Sometimes I hear someone say something like why should I tip that waiter? Nobody comes to my job and gives me a tip.
In a situation like that I always want to bite my tongue but I'm right on the edge of saying something like well do you get paid hourly? because we don't. Our entire salary is completely based on tips.
I even watched a guy one time get up and remove the tip from the table that his wife had left.
He explained that he wasn't about to pay someone for something that wasn't listed on the menu, and the cost of the service is not included in the price of the food.
Also, it's optional.
Tipping is optional.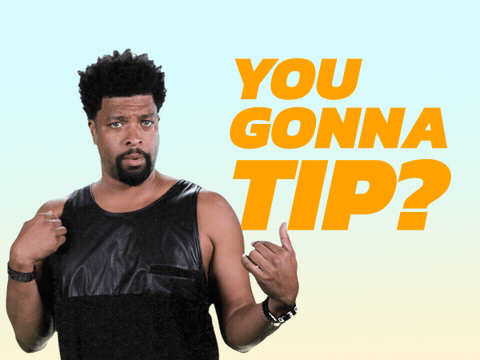 Giphy
Even though we rely on tips to pay our rent, our bills, and pay for the food that we eat.... it's still completely optional.
Can you imagine if you decided not to pay the TV repairman? Maybe you decided that his work wasn't good enough to satisfy you.
Why should I pay the TV repairman? Nobody pays me whenever I end up working on the TV.
If paying him was optional I can definitely imagine people coming up with excuses to not do it.
It actually makes sense because we as a race are built to preserve our own well being.
On that note, we've decided that money is what helps us to persist, so therefore we must take care of our money almost as much as we would take care of our own children.
That's because taking care of our money means taking care of ourselves. It might even mean taking care of our children too.
So why give away money that you can keep? Why give money to a server that you can instead put in the mouths of your children?

GIphy
The reason is because you've been given a service.
It kind of amazes me that some people are not capable of giving a tip even though they are capable of spending a great deal of money.
Yesterday a friend of mine was waiting on a large party.
I think there were about 16 ladies. They had a big birthday cake, and they were all dressed in very colorful clothing with little hats, and the whole kit and caboodle.
On the way out one of the ladies looked at me and said something about how turned up they got, and how much fun they had, and that she was sorry if there was a big ruckus that rocked the house down.... or something like that.
I told her we live to serve. The truth is that we serve to live, but that's nothing that I really wanted to tell anybody.
My buddy was looking really upset and dejected so I assumed they did not tip very well.
How much?
$9 on a $300 bill.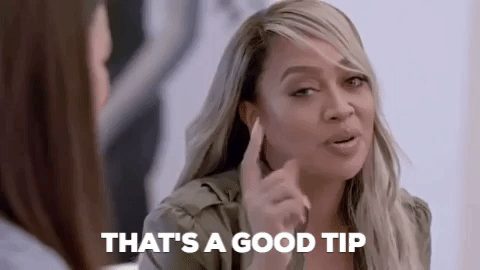 Giphy
No, that's not a good tip..
The customary tip in the restaurant business is 20%.
That table ran my friend around constantly. He was always in one place or another taking an order, slicing up a cake, lighting a candle, picking up a high chair, and doing everything else that he possibly could do for these people.
He spent two hours running back and forth, back and forth, unable to do anything but help them and yet they gave him less than 5%.
He should have made $60 on that table.
Of course, not everything always goes the way that you want it to, and you have to prepare for that.
One thing I've always found really strange is that the more difficult someone is, the less likely they are to tip you well.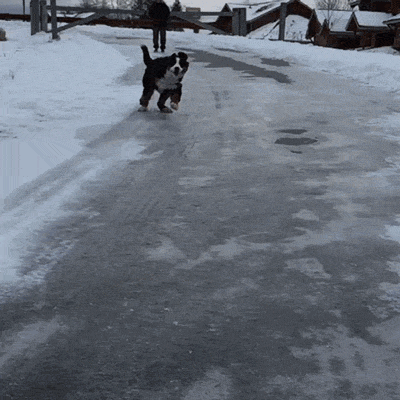 Giphy
If somebody comes in and they are cool as a cucumber....they are probably going to give you a good tip.
If somebody says just seat me anywhere, I don't care, I don't even care what you bring me. A hamburger, or a chicken sandwich, or a steak....it's all the same to me.... that is 30% easy.
If somebody says I'm going to need 5 high chairs, and please make sure to cut my food up for me. That is 2%.
The more work you do, the less you get paid.
Difficult people just don't pay well. The thing is, we remember your face when you come in to eat.
Do you think I want to wait on you when you had me running around for 2 hours and then gave me $2?
Why would I want to give away my time for free?
Keep in mind that we do not get paid by the hour.


Giphy
Technically we do get a couple of dollars, but that goes to pay our taxes.
We also have to pay out the bartender, hostess, and busboy. If you tip me $2 I probably will have to actually pay $5 meaning that I will have actually paid to wait on you.
The frustrating thing is that the holiday season used to mean big tips.
People are making less money but they still want to go out to eat.
How can you save money, but still have fun during the holiday season? Don't tip your server.
It's amazing to me that people can think like this, but that appears to be the general attitude and it gets worse every year.
We survive on tips.
We pay our rent with tips, we pay for childcare with tips, we pay for medical care with tips, we pay for food with tips.
Gas, electricity, clothing, anything else you can think of..... it is all paid for with money, and the money that we use comes from tips.
Tipping is a really unusual thing because everybody's really attached to their money.
However, if you receive a service and you think that service was good, then you should really pay for it.
Everybody deserves the chance to live a good life, and unfortunately money is what it takes to do that.
It definitely is an unusual world when it comes to tipping.
I must leave you on this note.
Please tip your server or bartender this holiday season.
Thank you very much.