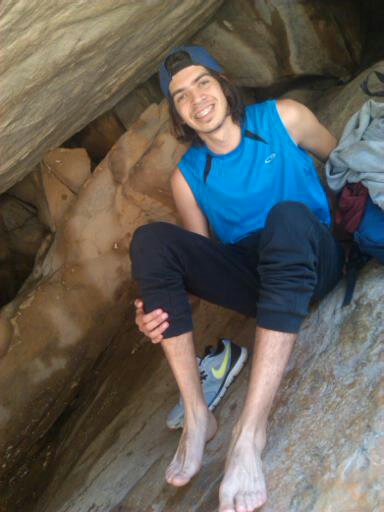 Hi dear friends of steemit, in this opportunity I want to tell you an excellent walk we made towards a town called lobatera !! IT WAS GREAT, it was a day of total adventure and new experiences, as in the photo you can see, it was in a kind of cave since the sun was at its maximum splendor (I do not like the sun very much, I always thought that I am allergic but nobody believes me)
The adventure started very early, we got up at approximately 6AM, and the day before we had left all our things ready, sportswear, food supplies, hydration and all the desire to spend it to the fullest! the bus that took us departed at 8AM, we were a very large group, we had from chamos of my age, ladies and children!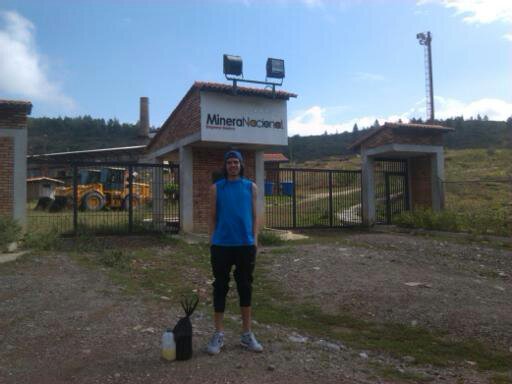 I loved this trip, knowing the national mining was great, we saw the process of coal extraction, see these great mountains of this mineral was excellent.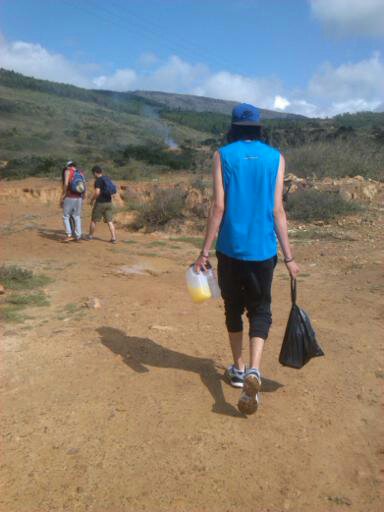 And this way began this great tour, we walked about an hour and a half between rocks, as you can see we had already made a first stop where we had breakfast and we took some orange juice to refresh ourselves, the two people who see the bottom are my cousin and my younger brother israel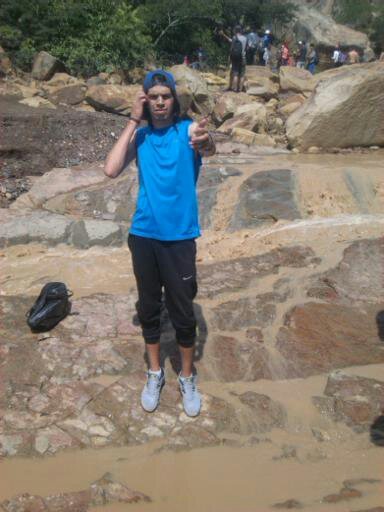 my girlfriend has a mania to be taking pictures so unforeseen haha, (I'm a person of few photos) at that time was helping her jump over some rocks, we continue walking and
We arrived at a beautiful well where we cooled off, the water was mega cold. there we camp and have lunch.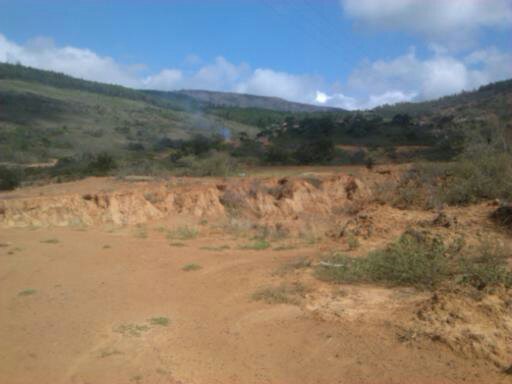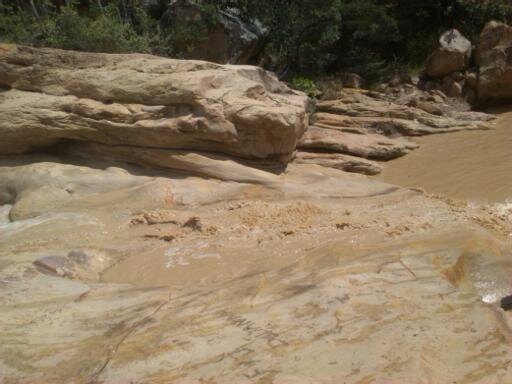 And to finish, the water was that color since it is a clay zone, we take advantage of and we exfoliate the skin, that clay contains great benefits and vitamins,
I hope and have enjoyed this post as much as I did, have the skin ever been exfoliated with clay? leave me your comments about it! a hug friends!