Photographs Of Multicoloured Circular Arc "Rainbows"
An Amazing Natural Phenomenon occurs Just after the Rain.
A rainbow is a meteorological phenomenon that is caused by reflection of light in water droplets resulting in a spectrum of light appearing in the sky. It takes the form of a multicoloured circular arc. Rainbows caused by sunlight always appear in the section of sky directly opposite to the sun. It can be in the form of full circle or simi-circle or arc.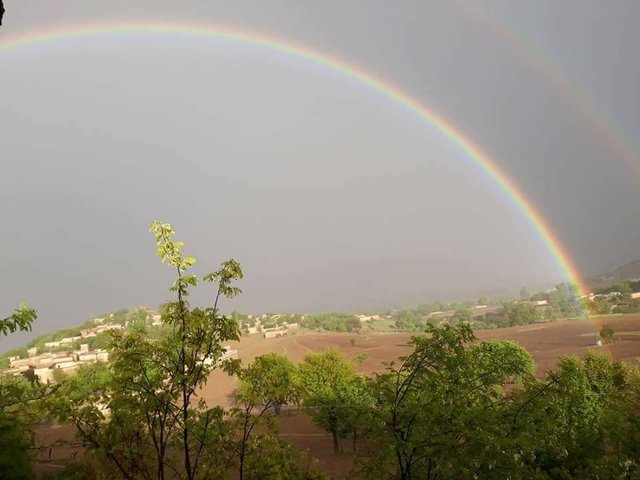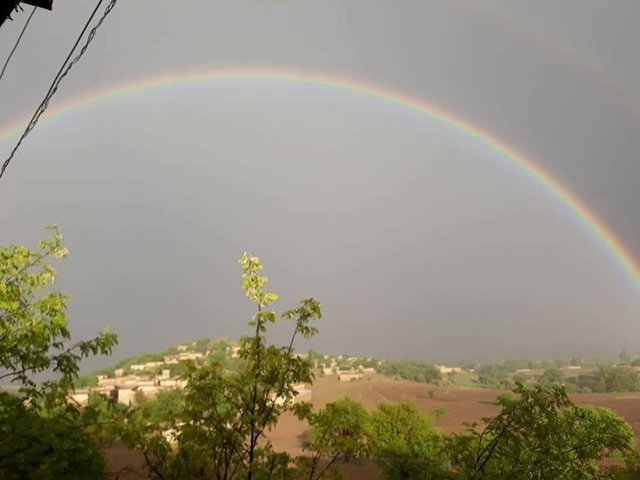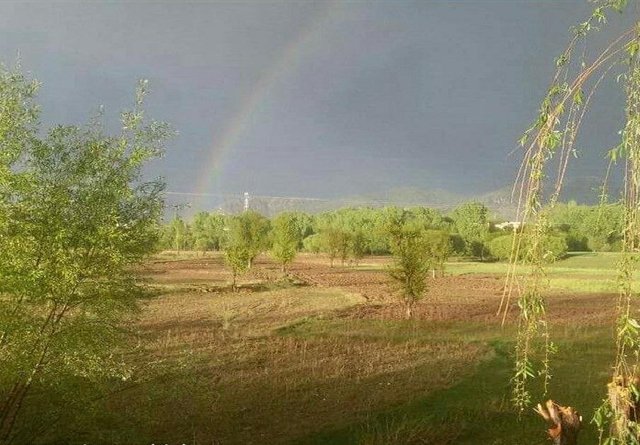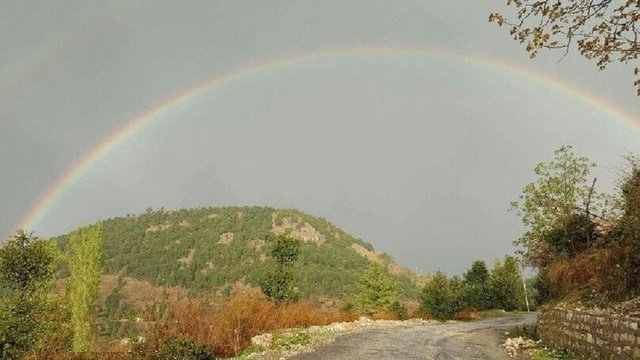 LOCATION: KACHAI KOHAT KPK PAKISTAN
THANKS FOR VISITING MY BLOG
@irshadhussain
PLEASE
FOLLOW
UPVOTE
COMMENT AND RESTEEM