PLEASE READ ENGLISH VERSION OF THIS ARTICLE AT THE END OF THE FRENCH VERSION
//S////////////////////////////////////////////////////////////////////////////////////////////////////////////////////////////////////////S//
Il y'a de cela quelque jours, j'ai conversé de tout et de rien avec un ami à moi sur les réseaux sociaux de nationalité Nigérienne. Nous avons abordé plusieurs sujets intéressants et du coup je lui ai demandé combien il avait déjà investi sur les cryptomonnaies. Quelle ne fut ma surprise quand il me demanda qu'est ce que c'était une cryptomonnaie. Je lui ai repondu : "le bitcoin" tu connais pas ? Il me dit : "Non, c'est quoi encore cette arnaque ?" J'étais sidéré. Du coup je commençai à lui donner quelques informations sur les cryptos et sur le bitcoin en particulier. Après ça, la seule chose qu'il a eu à me dire est la suivante : "l'argent facile n'existe pas, il faut s'enfuir de ça ". Sa réponse m'avait permis de comprendre qu'une bonne partie des africains ne rêvent même pas de l'existence d'une telle opportunité. Mais, et pour les africains qui en ont entendu parler, qu'est ce qui est fait aujourd'hui pour que l'Afrique puisse y investir massivement ?
# L'AFRIQUE TOUJOURS EN RESTE ?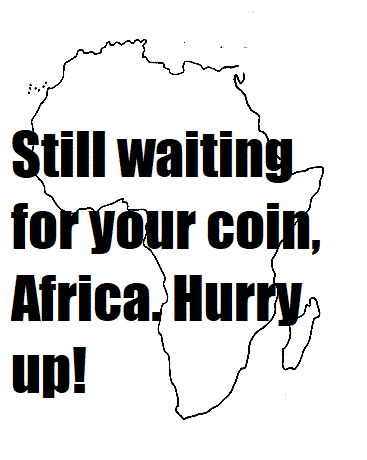 Il faut dire que depuis l'avènement du Bitcoin le 3 janvier 2009, on assiste aujourd'hui à une recrudescence de création de nouvelles cryptomonnaies de partout dans le monde. Aujourd'hui, tous les domaines sont propices à l'utilisation des cryptomonnaies. Les spécialistes de la blockchain voguent aujourd'hui sur l'engouement qu'ont les individus pour les cryptos. Biensûr!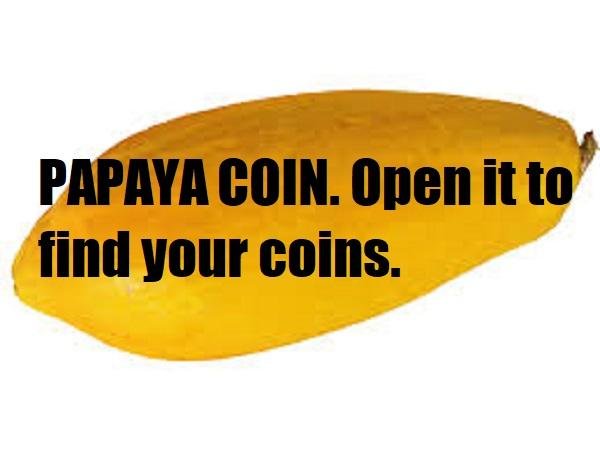 Beaucoup d'entre nous se mordent les doigts de ne pas avoir miné le Bitcoin à ses débuts, quand on avait juste besoin d'une faible configuration d'ordinateur pour obtenir au moins 2 à 3 Bitcoin par jour. Du coup, presque tout le monde scrute Internet afin d'espérer tomber sur la prochaine génération de crypto et être ainsi parmi les premiers à y mettre la main. Les idées florissent parmi la communauté de créateurs d'ICO, qui espèrent aujourd'hui "cryptomonétiser" tous les domaines de la vie. Par exemple Sweatco une application que vient de me faire découvrir mon amie @adaocha, qui permet de gagner des ICO juste en faisant du sport. Malheureusement, l'application n'est pas disponible dans mon pays, je ne peux donc la télécharger. Pas de Sweetco donc pour le guinéen 😭😭😭
Etant donné cet engouement, je me suis dis que, les cryptos sont une aubaine pour l'Afrique. D'abord, parce que, le côté décentralisé de la monnaie électronique donne plus d'indépendance aux africains sur leur pouvoir d'achat et donc plus besoin de souffrir de l'augmentation intempestive du prix du carburant ou de la dévaluation monétaire qui sont les politiques les plus utilisées par nos dirigeants pour augmenter les prix de tous sur les marchés. Ensuite, pour les transferts d'argent de la diaspora africaine, cela est beaucoup plus rapide, plus sûr et moins coûteux que les transferts conventionnels à travers les bureaux de transferts. Il faut dire quand même que le marché de transferts d'argent de la diaspora africaine est un marché qui a pesé 65 milliards de dollars en 2017 [selon l'agence ecofin].
(https://www.facebook.com/agenceecofin/videos/1718467204879037/)
Et donc au vue de ses bénéfices, revenons à notre question : qu'est ce que l'Afrique a entrepris pour investir dans ce domaine ? La réponse à cette question est PRESQUE RIEN.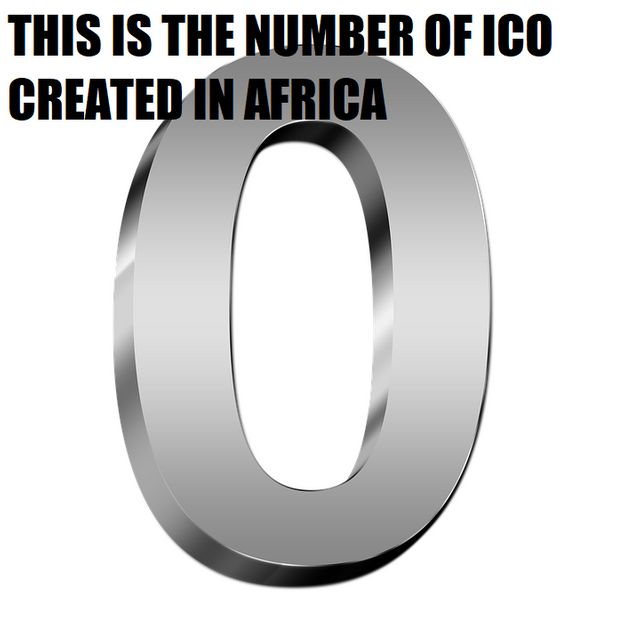 En effet, d'après mes recherches, on est soit dans l'ignorance la plus totale ou soit dans le manque de volonté. Quand j'ai discuté avec un autre amis, de la Côte D'Ivoire, informaticien et entrepreneur puisqu'il gère une petite entreprise de création d'application web ou Excel, j'ai compris qu'en Afrique, on ne se cantonne que sur ce que fait tout le monde. Je lui ai demandé s'il avait pensé à créer lui aussi une cryptomonnaie. Il me repond carrément que non car le véritable problème c'est comment rendre attractif. Nous avons discuté sur ce sujet, je lui ai dis de se documenter sur le succès du bitcoin et comprendre que ça marche. Il m'a promis de le faire mais ça j'en doute.
Au Nigeria par exemple, les choses bougent d'une certaine façon, à travers la création d'une platforme d'échange de Bitcoin dénommé Tanjalo
qui permet aujourd'hui au Nigérian de vendre et acheter des bitcoins. Egalement en Afrique du Sud, ont reflechi déjà à une crypto capable d'être une devise utilisable à l'échelle de l'Afrique. Mais on en est loin , très loin encore.
A part ces quelques bribes d'information, rien ! Personne en Afrique s'est levé tout seul pour créer une ICO viable. Quand je vais sur le site internet de l'UNION AFRICAINE, aucune de leur discussion ne traite de blockchain, ou de cryptomonnaie.
Il faut dire qu'après avoir lu l'article de Jerry Banfield qu'il a consacré à Steem, je me suis posé la question de savoir pourquoi en Afrique on ne commencerait pas aussi par ça ? Par créer un réseau social comme Steemit, basé sur une blockchain comme Steem pour l'Afrique. On crée bien des sites de rencontre africains, des blogs d'information lié à la beauté, des réseaux sociaux communautaires. On peut bien aussi créer un réseau social comme Steemit. Il suffit juste de la volonté et du savoir faire. Il faut que nous sortions de l'ornière. On ne doit pas biensûr chercher à rivaliser avec les autres pays qui sont en avance sur nous. Mais on peut nous aussi créer une marque et cette marque sera la nôtre, notre marque de fabrique.
//E/////////////////////////////////////////////////////////////////////////////////////////////////////////////////////E///
A few days ago, I wast having a chat with a friend of mine from Niger through social media . We discussed several interesting topics and I asked him how much he had already invested in cryptocurrencies. I was surprised when he asked me what i was talking about? I answered : "you know, bitcoin" He said, "No, this is probaably a scam" I was stunned. So I started to give him some information on cryptos and bitcoin in particular. After that, the only thing he had to tell me is this: "easy money does not exist, you have to run away from it". I had just understood that many Africans do not even dream of the existence of such an opportunity. For Africans who have heard about it, what is being done today so that Africa can invest massively on it?
Since Bitcoin was born on January 3, 2009, there is today an upsurge in the creation of new cryptocurrency from around the world. Today, anything, each area of life, any service can be used as a motivation to create an ICO.
Many of us regret not to have mined Bitcoin in its begining when we just needed a low computer configuration to get at least 2 to 3 Bitcoin a day. So, almost everyone scans the Internet to hope to fall on the next generation of crypto and be among the first to get their hands on it. Ideas are flourishing among the community of creators of ICO, who today hope to "cryptomonetize" all areas of life. For example Sweatco application I just discovered thanks to @adaocha, which allows you to earn ICO just by doing sports. Unfortunately, the application is not available in my country, so I can not download it. No Sweetco for the Guinean guy. 😭😭😭.
Given that, I feel like cryptos are a good solution for Africa. First, because the decentralized side of electronic money gives Africans more independence over their purchasing power and therefore no longer needs to suffer from the inadvertent increase in fuel prices or currency devaluation that are the policies most used by our leaders to raise prices of all in the markets. Then, for money transfers from the African diaspora, this is much faster, safer and cheaper than conventional transfers through the transfer offices. It must be said that the money transfer market of the African diaspora is a market that has weighed 65 billion dollars in 2017 according to the ecofin agency.
With all these benefits, let's go back to our question: what is Africa doing to invest in this area? The answer to this question is ALMOST NOTHING.
Indeed, according to my research, we are either in total ignorance or lack of will. When I spoke with another friend, from the Ivory Coast, computer scientist and entrepreneur since he manages a small company of web application and Excel applications, I understood that in Africa, one is confined only to on what everyone is doing. I asked him if he had thought of creating a cryptocurrency too. It answers me flatly that no because the real problem is how to make it attractive. We talked about it, told him to learn about the success of bitcoin and understand that it works. He promised to do it but I doubt it.
In Nigeria for example, things are moving in a certain way, through the creation of a bitcoin trading platform called Tanjalo (http://www.rfi.fr/emission/20180201-afrique-met-bitcoin)
which today allows Nigerian to sell and buy bitcoins. Also,South Africa have already think on a crypto capable of being used throughout Africa. But we are far, far away from the creation.
Apart from these few bits of information, nothing! Nobody in Africa stood up alone to create a viable ICO. When I go to the AFRICAN UNION website, none of their discussion deals with blockchain, or cryptocurrency.
It must be said that after reading the article by Jerry Banfield on Steem and I am wondering why in Africa we would not start with this as well? By creating a social network like Steemit which use a blockchain like Steem for Africa. There are many African dating sites, beauty related sites, news blogs, and community social networks are being created. Only will and the know-how can help us reach that. We have to get out of the rut. We must not, of course, try to compete with the other countries that are ahead of us. But we can also create a brand and this brand will be ours, our trademark.
//E/////////////////////////////////////////////////////////////////////////////////////////////////////////////////E/