Hi, I'm Gobbo and I'm here to make you pay...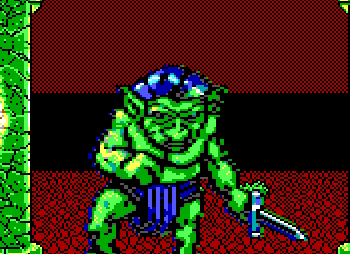 Hello there pathetic humans,
You don't know what you're in for now that you've met me... I'm not restricted by your decency and your 'rules' and you're all way too squeamish. You're embarrassing.
I see you from the shadows, I see you play your games... I see the fun you're having and I'm going to stop it... you don't invite Gobbo to play games with you so you'll pay for that...
You won't know what hits you... stoopid humans. Heh heh heh...
See you round stabby bags of meat.
Gobbo.