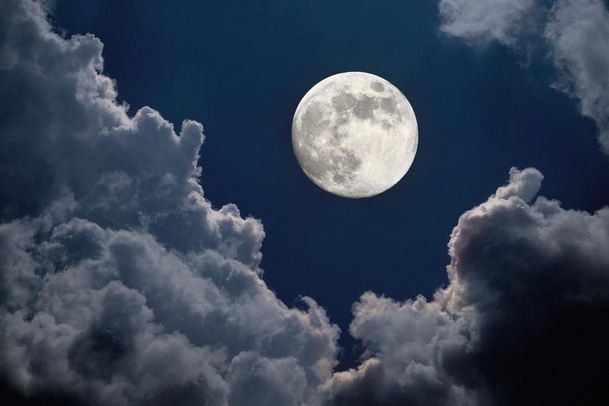 "It is the very error of the moon.
     She comes more near the earth
     than she was wont. And makes
     men mad."
                                                                                           
  —William Shakespeare, Othello 
The word Luna is the Latin word for moon.  The word LUNATIC is derived from the word Luna....so this literally means crazy from the moon.  
The fact that the moon can actually make people crazy or affect their behavior is not necessarily true.  One interesting theory might be somewhat true.  
In historical times, people used to live, cook and sleep outside in the open.  The possibility that the full moon might have affected their behavior due to a lack of sleep is quite possible.  Sleep deprivation adversely affects the brain and cognitive function.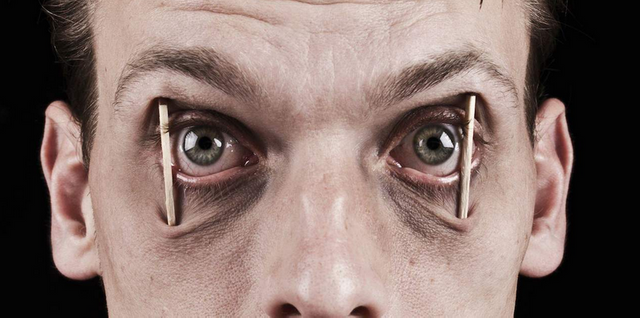 Spooky effects of sleep deprivation.....
When someone becomes sleep deprived it can have severe effects on their daily lives.  Sleep deprivation can cause emotional distress and could even cause delirium.  
Delirium - an acutely disturbed state of mind that occurs in fever, intoxication, and other disorders and is characterized by restlessness,  illusions, and incoherence of thought and speech. 
Can you die because you don't sleep?
Although you can harm yourself by becoming sleep deprived, it is quite difficult to die because you do not sleep, you have a better chance of falling asleep than dying....most of the effects of sleep deprivation actually subsides after enough sleep so the effects are not long lasting.  
Sleep is beneficial for your health, so make sure that you get enough sleep!
Watch this video to see how much sleep you really need to be healthy!