We can run away from our responsibilities but we can not run away from our shadow.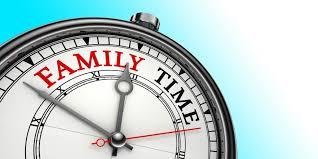 *It shall come to pass that It will come back to hunt us.We can avoid our wife's and children with the excuse that we are working late to avoid responsibilities.but a time will come our children will write us off from there life's and it will be hard for them to fit us in into there schedule.
It becomes obvious when we are retired.And we need them arround us but as the saying goes
what goes around,comes around.
Life is a cycle , what you put in is what you get.
Old people need there children adround becUse they are most vulnerable at that age and they need love and care.
If you are not there for them, don't expect them to be there for you.
Find time today to spend time with your family . It is important.
Picture source:
https://www.familiesforlife.sg/discover-an-article/Pages/30-Ways-to-Spend-More-Family-Time.aspx