WHAT IS STEEMPAYOUT CHECKER?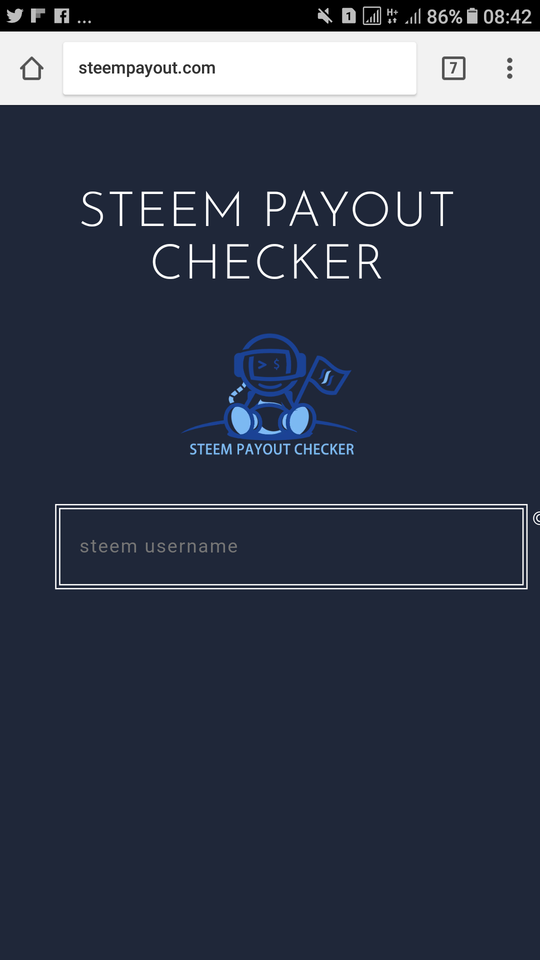 Steempayout Checker is an app on steem blockchain that helps to solve the ambiguity associated with knowing the expected payout of a user at any 7 day period which is the interval of payment for every comment or post made on @steemit.com, @utopian-io, @busy.org, @zappl and the rest of the apps that use the steem blockchain.
Steempayout.com helps users calculate the pending total payout of a steem user by taking into consideration curation, Sp and beneficiary deductions , which most users don't really understand. With Steempayout a user can plan ahead for his/her steem income, as though it was a weekly wage.
The brain behind Steempayout Checker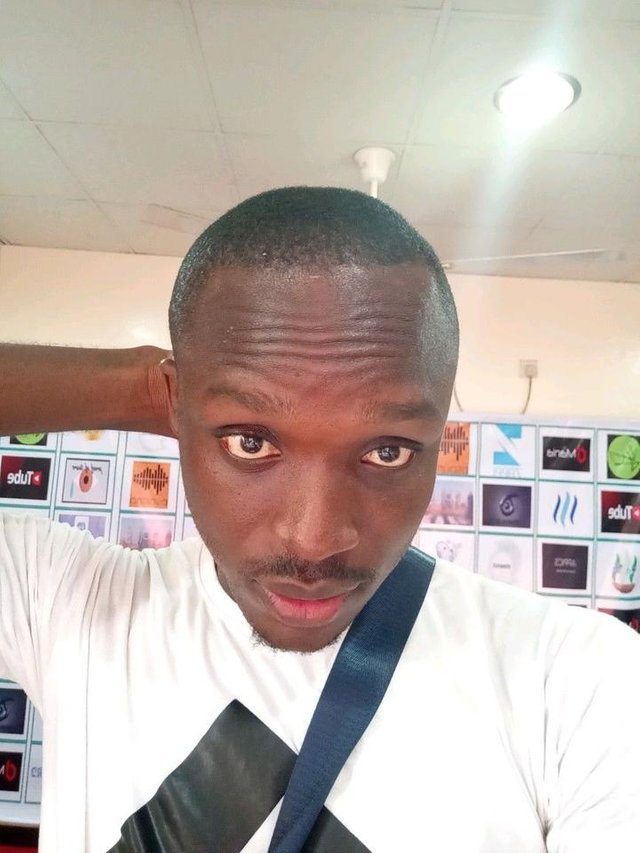 The brain Steempayout is Mr Akintunde Jegede with steemit username @akintunde, a Nigerian. He was introduced to this Steemit platform via a meetup put up by @tojukaka and @ejemai on Eventbrite in November 2017.
He has been off great assistance to the Steemit community, he developed the present website of @air-clinic . He also founded a community @reachout, together with his friend @prettyjules158.
More so, he has also been a very consistent utopian contributor, his contributions can be seen here. His utopian payouts have actually been the source of development support all this while.
His main aim on this steem platform is to make life easier for Steem users by building apps that simplifies the technical and relatively unknown part of the blockchain while at the same time, work towards a better adoption of the steem blockchain.
How does Steempayout Checker Work?
The website has two major pages, a front page for searching usernames and a result page for viewing post payout analysis.
1. The front page used for searching usernames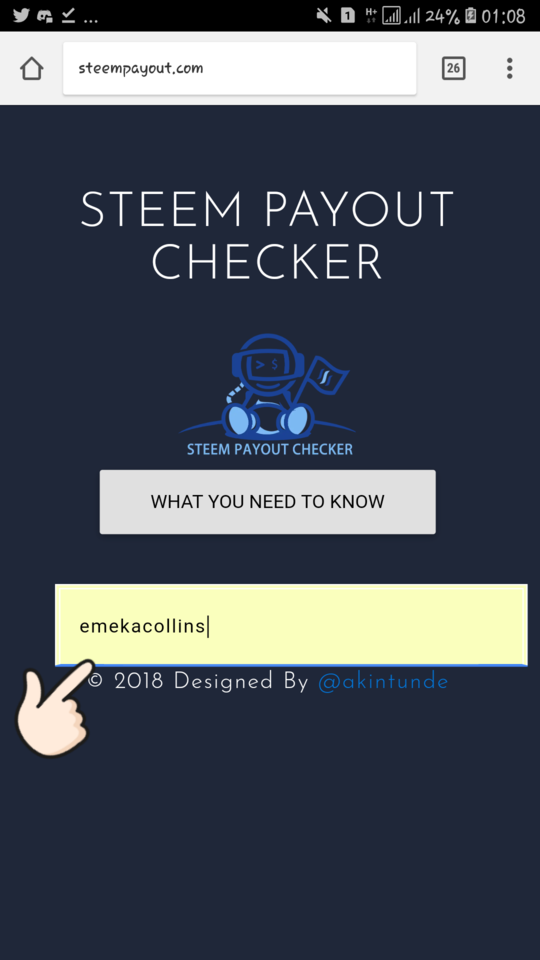 2. The result page for viewing post layout analysis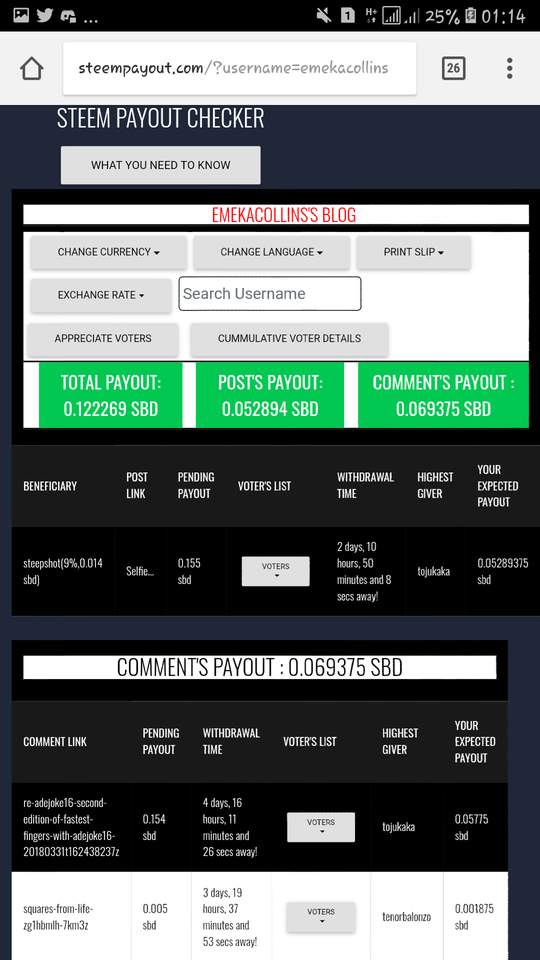 The Result Page is also in two forms:
The Post And Comment Section.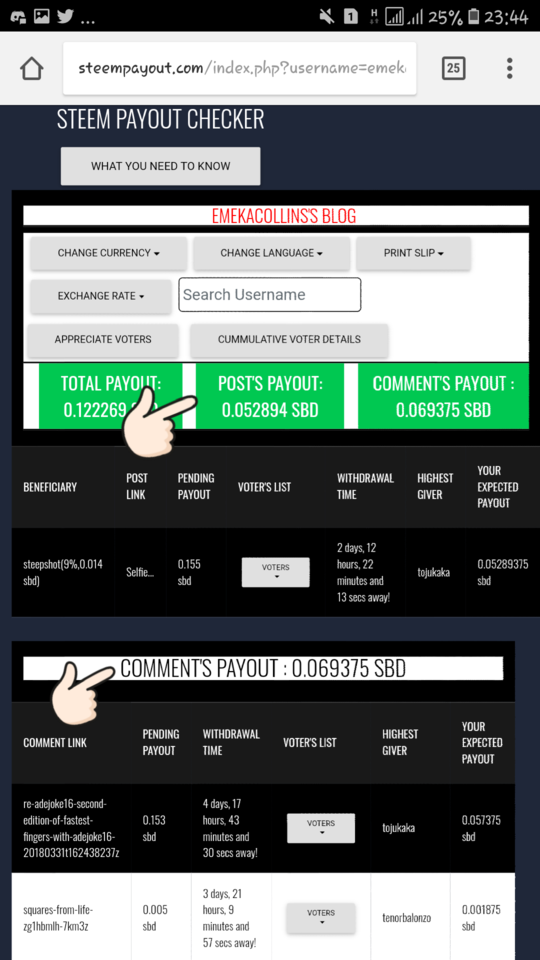 Post Section:
This shows all the blogs a user makes on the steem blockchain while leaving out, posts that were reblogged (resteemed)
Comment Section:
The Comment Section features all comments made by a user. It works just like the post section , only that the comment section is does not have a beneficiary column.
Each of this sections have a table with several columns which includes the following: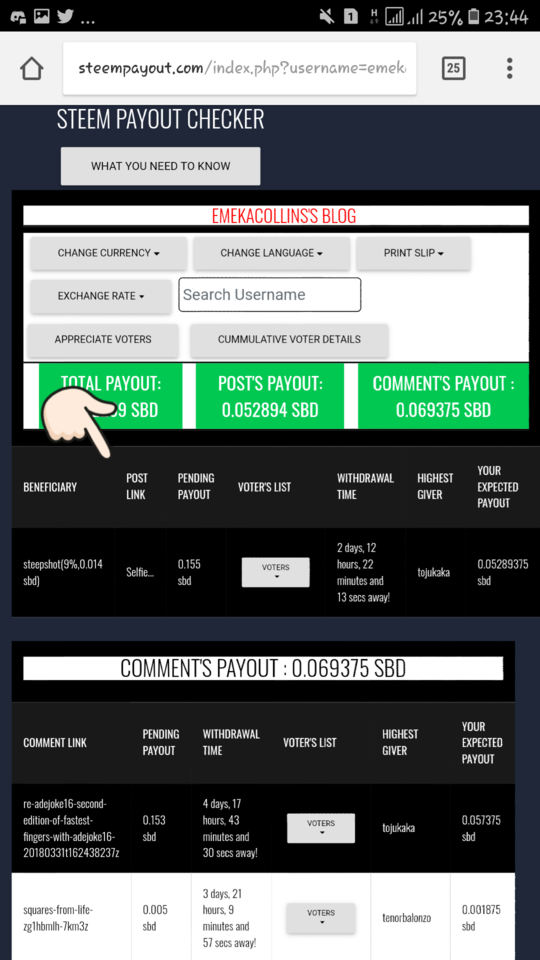 Beneficiary:
This shows the percentage of deduction and fiat/crypto-currency equivalent of each beneficiary's payout
Post link :
This shows the link to the post being analyzed
Pending Payout :
This shows the total payout of a post, this can fluctuate indefinitely until payout, based on the market price of SBD
Voter's list :
This contains the list of voters for each post, including the fiat/crypto-currency equivalent of their votes
Withdrawal Time:
This contains a human friendly display of time left till payout
Highest Giver:
This shows the person who gave the highest vote in terms of worth for each post
Your Expected Payout:
This shows the Expected Payout for each post in terms of SBD, this is what you will get paid in your wallet after the withdrawal time expires
Join Steempayout Checker Discord Channel for more information.
Thanks for reading❤. If you find this post useful kindly upvote 👍comment , and resteem🤗😚