Fearing them even more.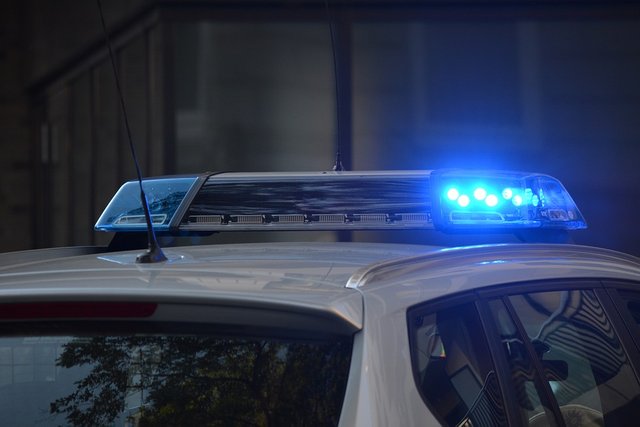 Free image source
In this world and society we are living in, you have to be more afraid of a policeman than of a thief, they no longer have rules, vocation or respect for the citizen. I am not saying that everyone, but the great majority, not as in the past, had values and respect for the laws they respected.
---
Edgar a corrupt policeman who was all about money, Sebastian the working man had built a warehouse in the neighborhood where he lived and was doing very well had everything to live quietly and comfortably with his family and Edgar lived from the illicit, the matraqueo, extortion and other things, Sebastian got up very early on a Friday to buy goods for his business, He gathered all the cash and got in his van and went a few blocks from his house where the Edgar place was and his companions made a fictitious alcabala, every van they saw that they could win something they saw Sebastian had to pass right by that place and a meter away he realized, he wants to return but it is late he knew, how every citizen, that passing by there was in order was risky, crossing an alcabala is losing but he keeps going ahead anyway.
---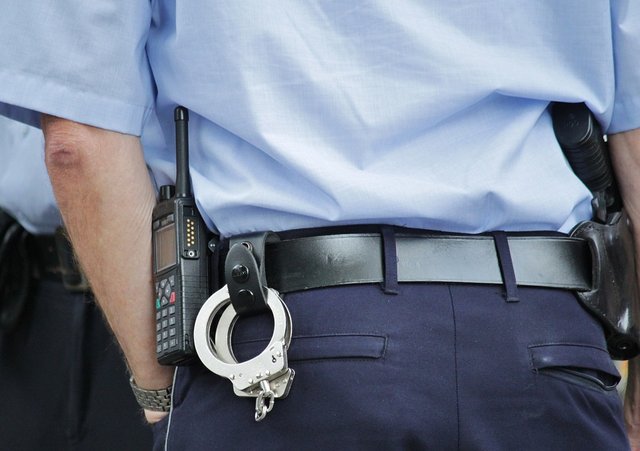 [Free Image Source](https://pixabay.com/es/polic%C3%ADa-Police Uniforms%C3%ADa-378255/)
---
He makes threats to stop but the cash call him and he is told to stop on the right and Edgar takes him the most ambitious, "citizen papers, license and medical certificate", Sebastian delivers it, they ask for his ID card and the delivery, he asks him 100 questions he answers them the policeman does not find the answer no way everything was in order Edgar through the window notices the money and continues to ask him for things Sebastian checks windshields headlights almost an expertise and everything was correct, Finally he asks him to open the suitcase and the doors, Sebastian does all that and watches over every move of Edgar's without moving at any time, Edgar noticing that he sends a text message to his companion to distract Sebastian, the officer arrives at once, "Sir. Edgar takes out a bag of drugs and puts it under the driver's seat from the back and goes to the bag and tells the other police officer to help him with the search. The other officer leaves and Edgar goes to the front post and pulls out the alleged drug and says, "I knew that in this truck he would find something strange" Sebastián who had touched a cigarette just because he sold it in his warehouse had never had any vices.
Surprised, he tells him that it wasn't his "but he's in your car" and he starts the game of police psychology "with this you get 20 years without a right to anything" and Edgar starts making fictitious calls, calling his superiors and telling them what he had achieved and the other officer arrives and they fall like hyenas, They tell him they're going to take him away and he's going to lose his car until Sebastian, already in a hurry, couldn't find what to do. They wouldn't let him be called Edgar, he tells him at the end, you give me all that money you've got there and he doesn't process you, Sebastian has no choice and Edgar says goodbye cynically, "Take care, sir. Don't do that anymore. He saved himself because it was me." He took the money and the drugs to keep taking money from innocent people.