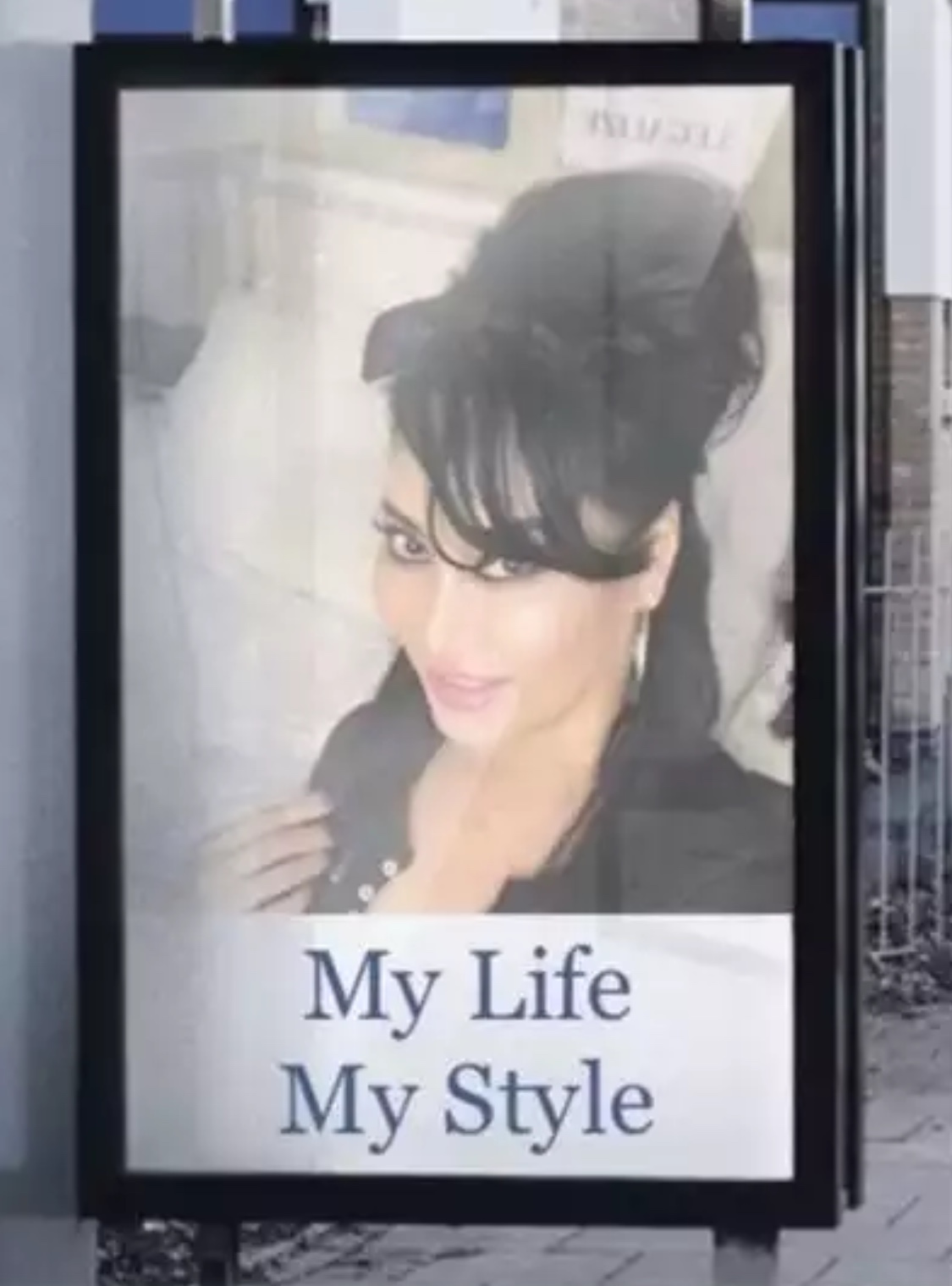 Robinson's Mall in Iligan City just opened in July wow! Yay, now we have 2nd mall that is so beautiful to go to. It even has a mini hotel inside and a movie theater, grocery and bank. Even elevators OMG how exciting for us. Plus a huge free parking lot! We stepped in for an hour to have lunch while waiting for my mom's eyeglasses to be finished at Optometrist.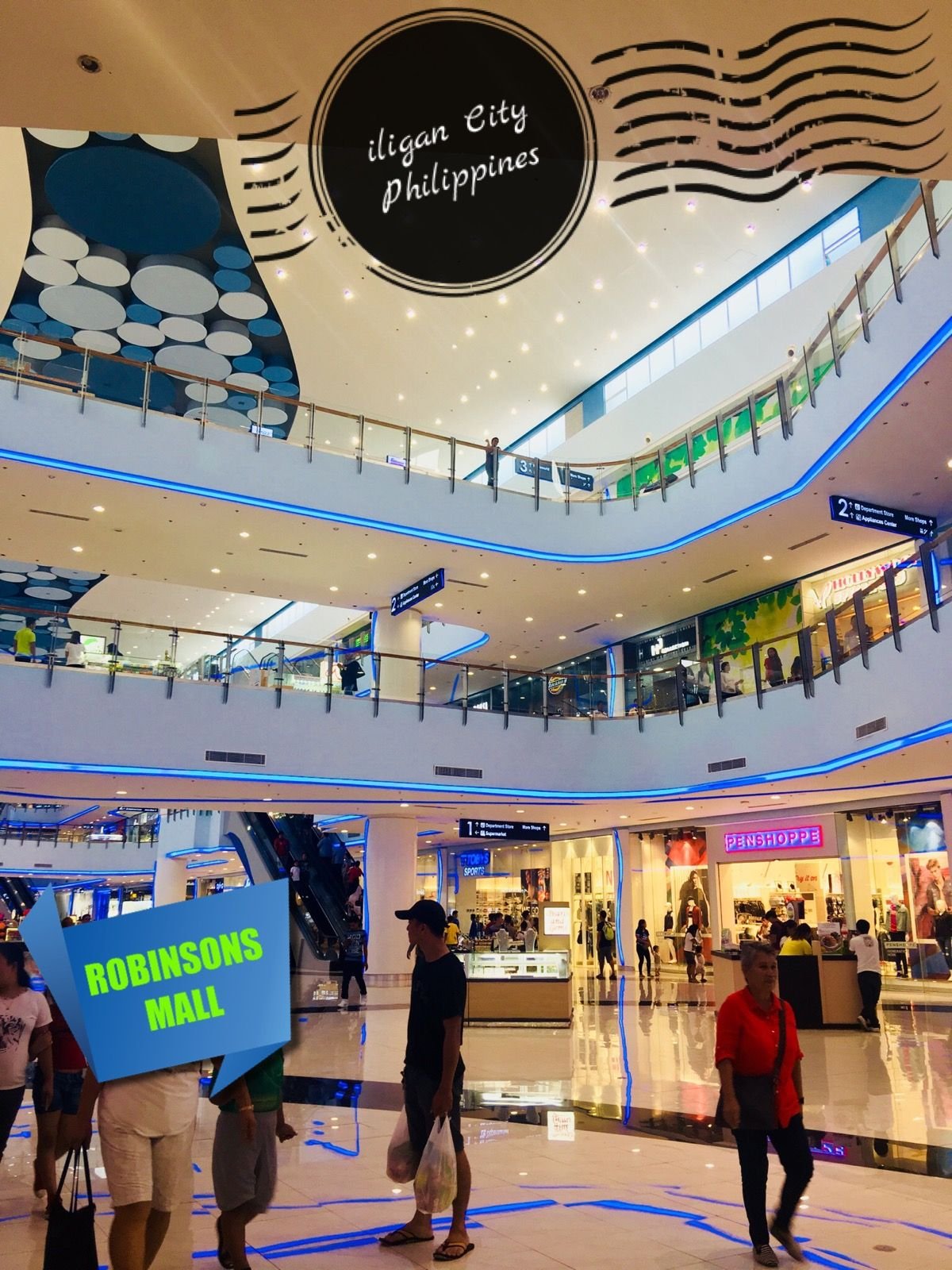 Fabulous light colors in the elevator. I know sounds weird I'm excited for having an "Elevator". But to us Filipino's in Mindanao being so poor for so long, we're grateful for Robinson's Mall opening here and allowing the local Filipino's who have never been in an elevator to ride it.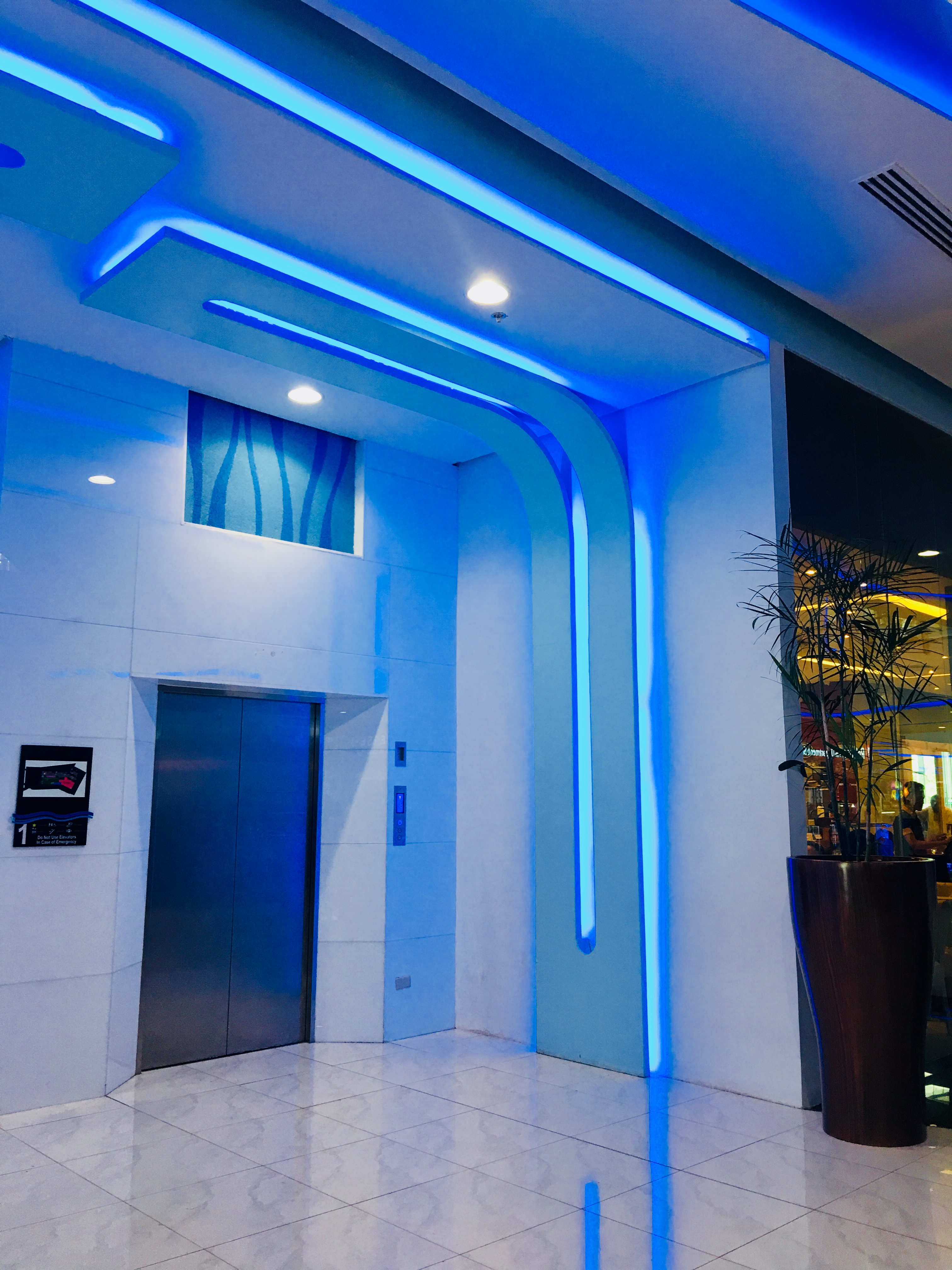 We had lunch here the restaurant's name is "Classic Savory" it's Filipino/Chinese food. Food was excellent! All the huge plates of 4 dishes family sized only $13.00 USD. We still had so much leftovers.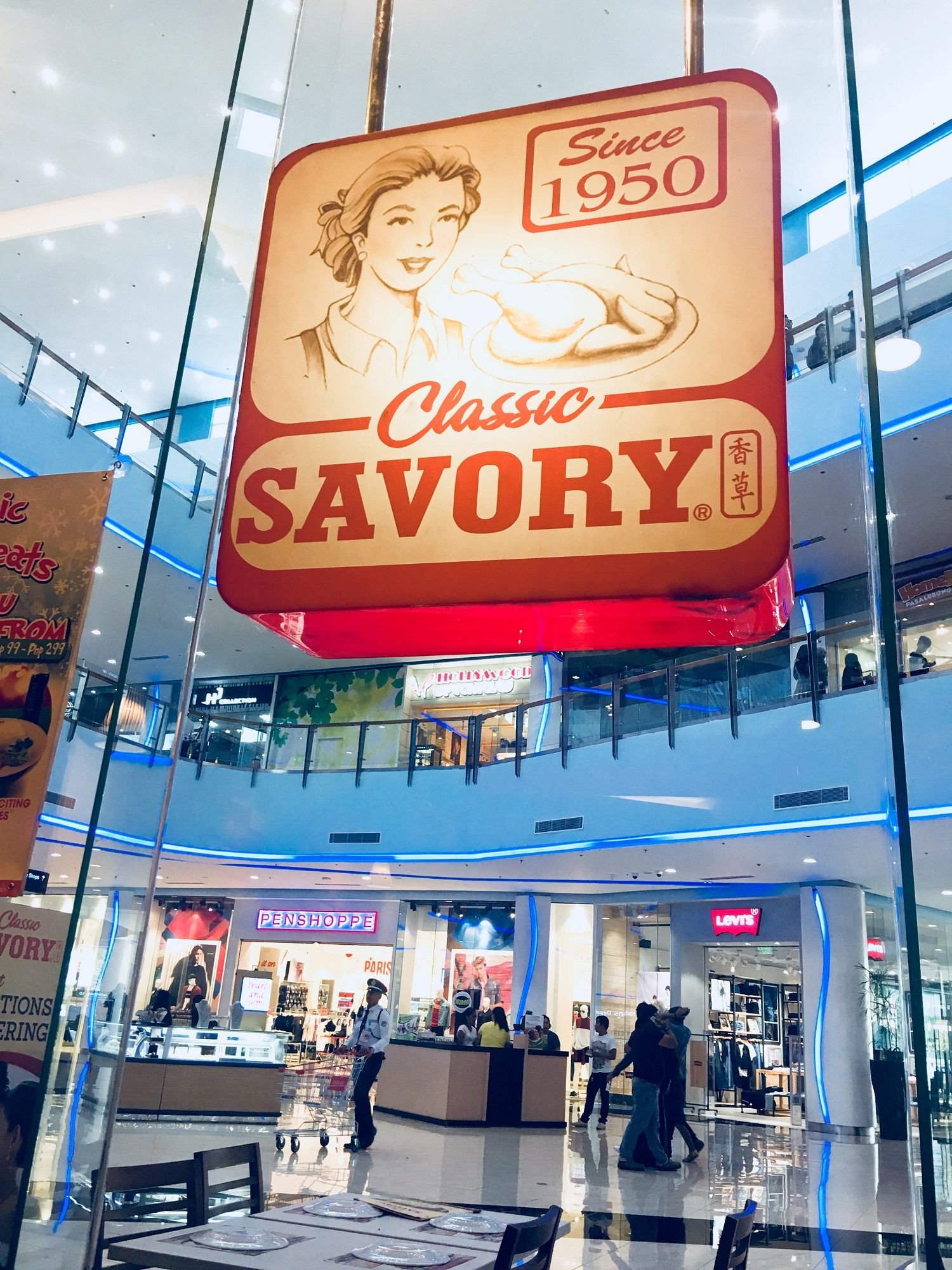 The chicken was cooked in peking duck style.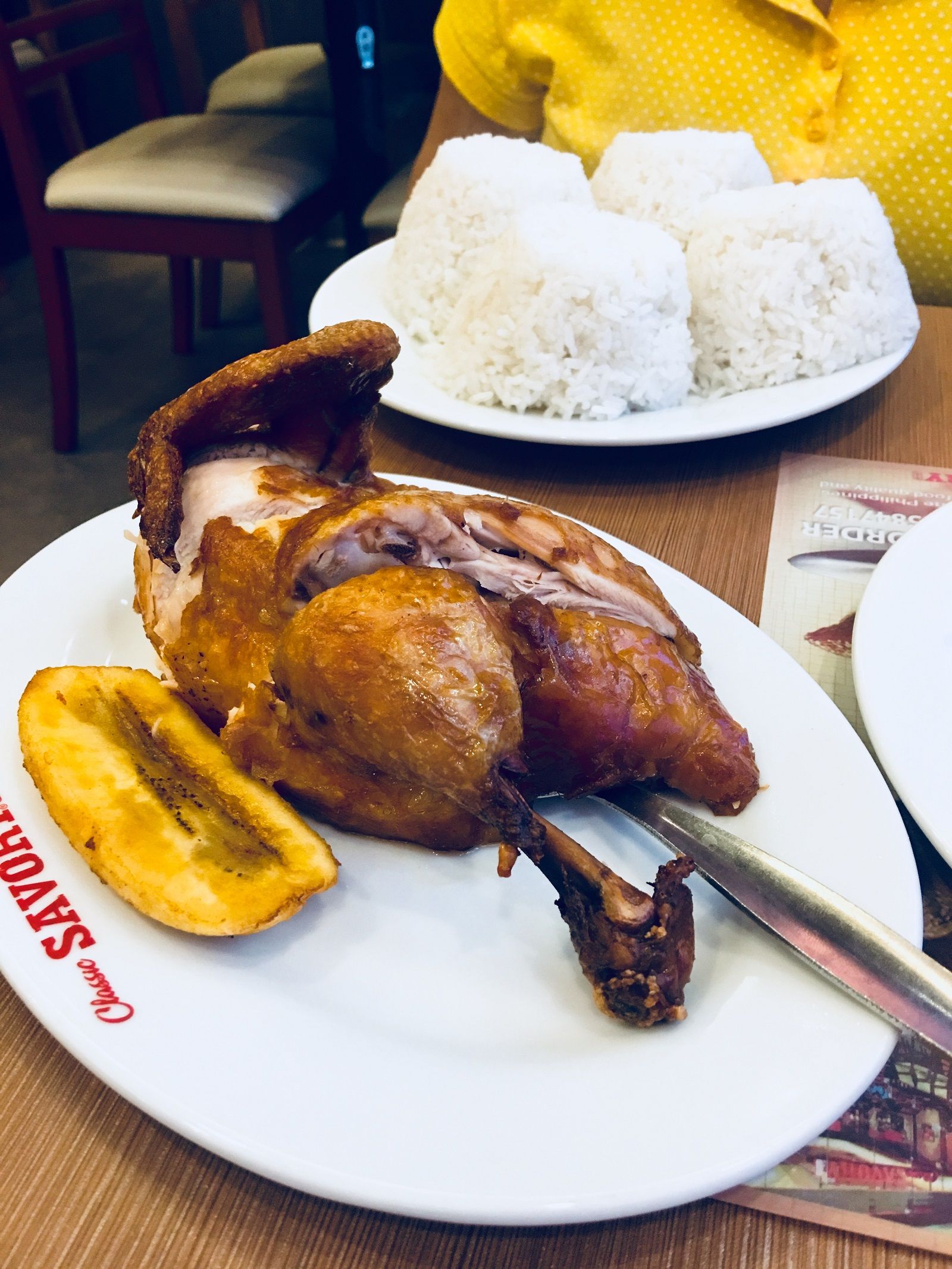 Sweet n Sour Fish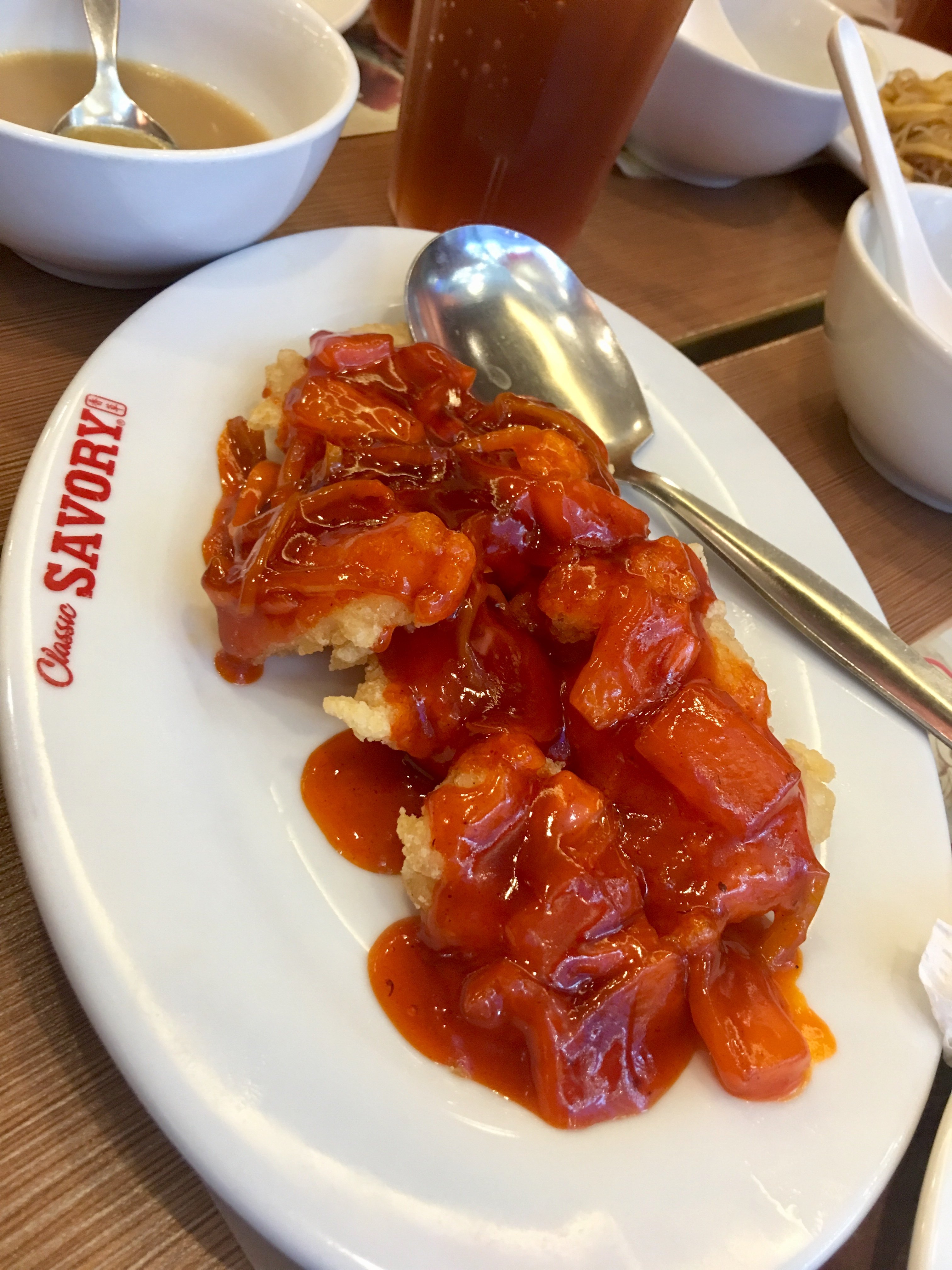 Pancit (Traditional Filipino noodle dish)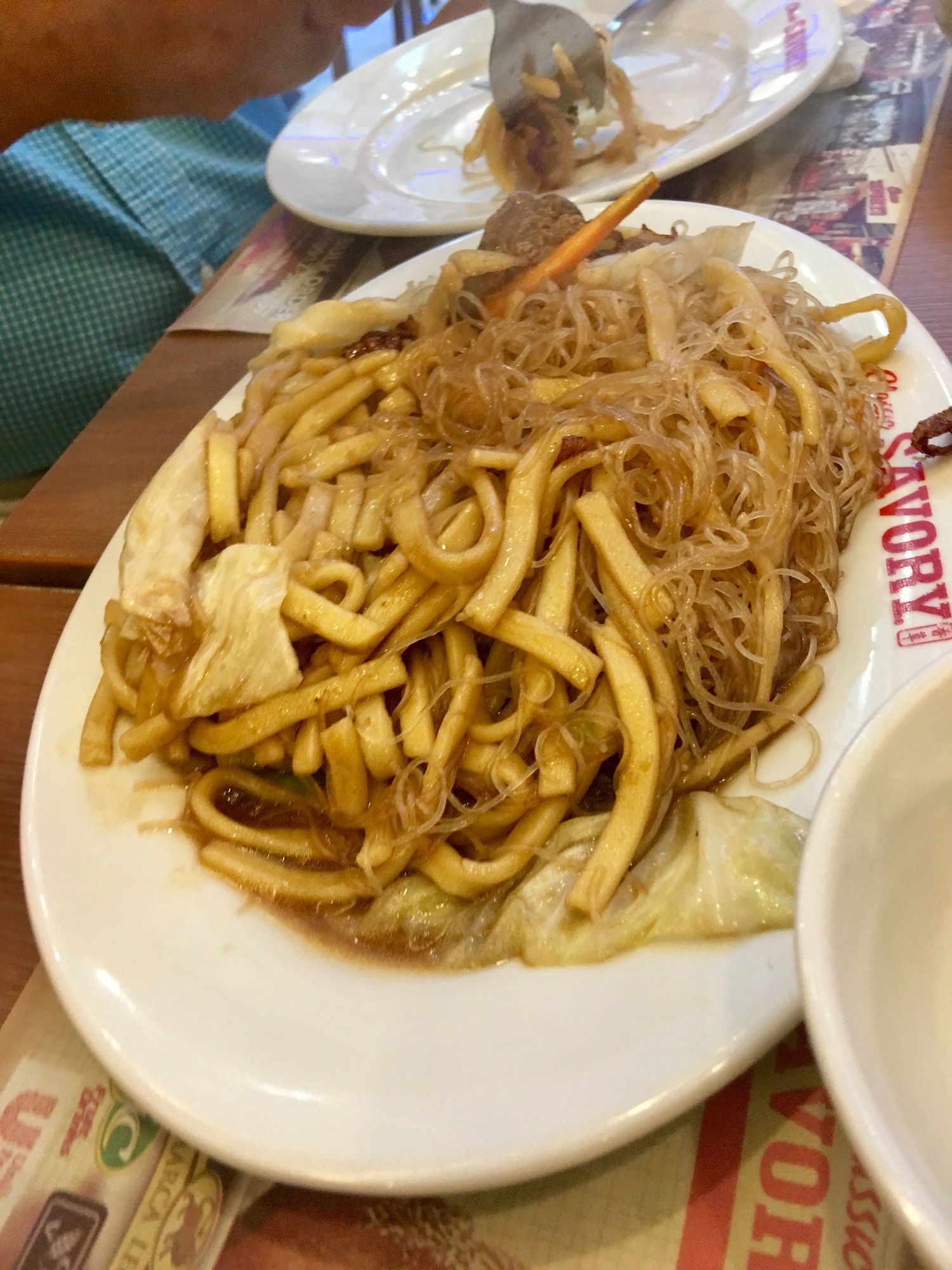 Egg drop flower soup.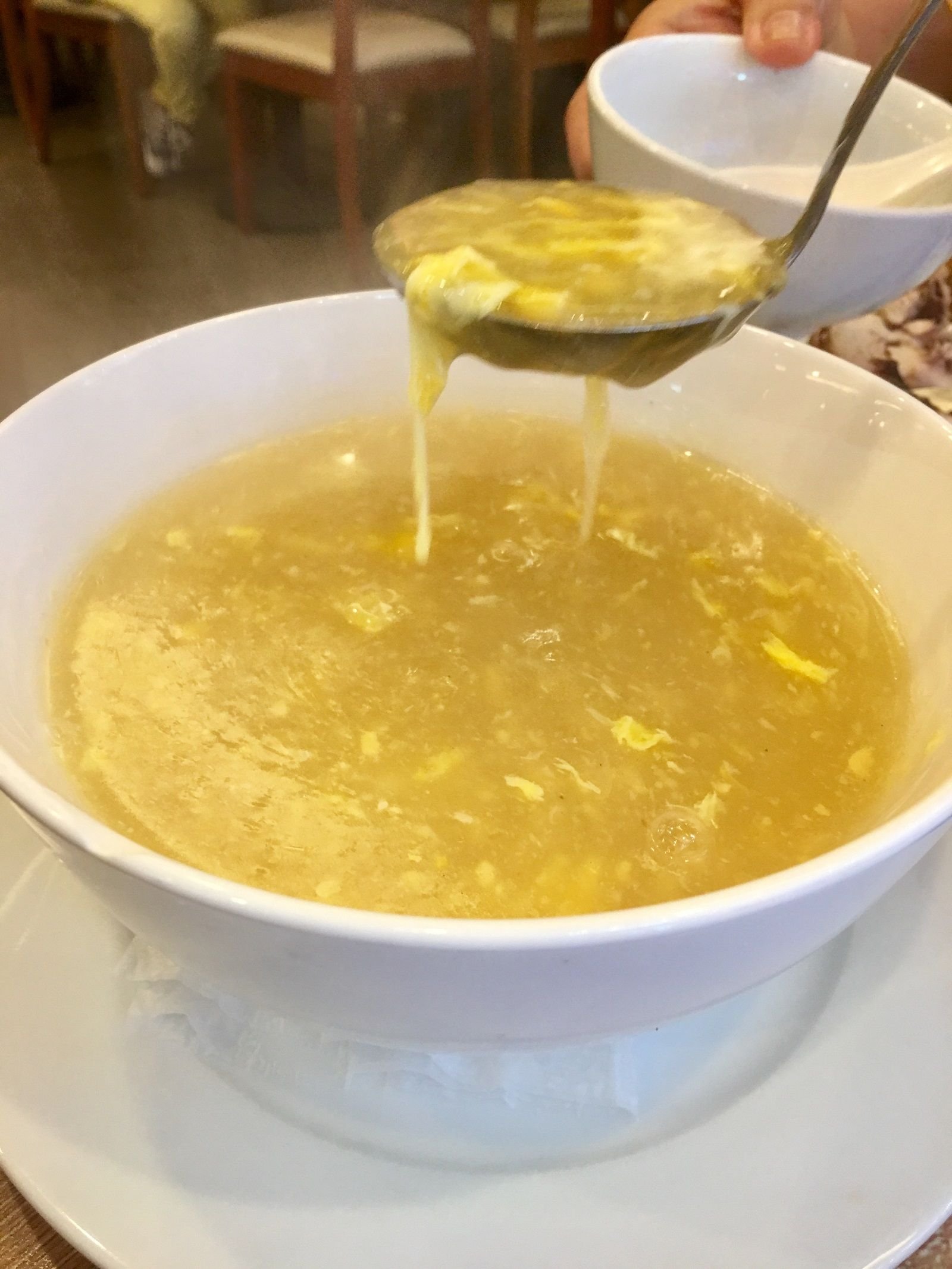 Wow a modern new movie theater here woohoo! Looks like scary movie "Jigsaw".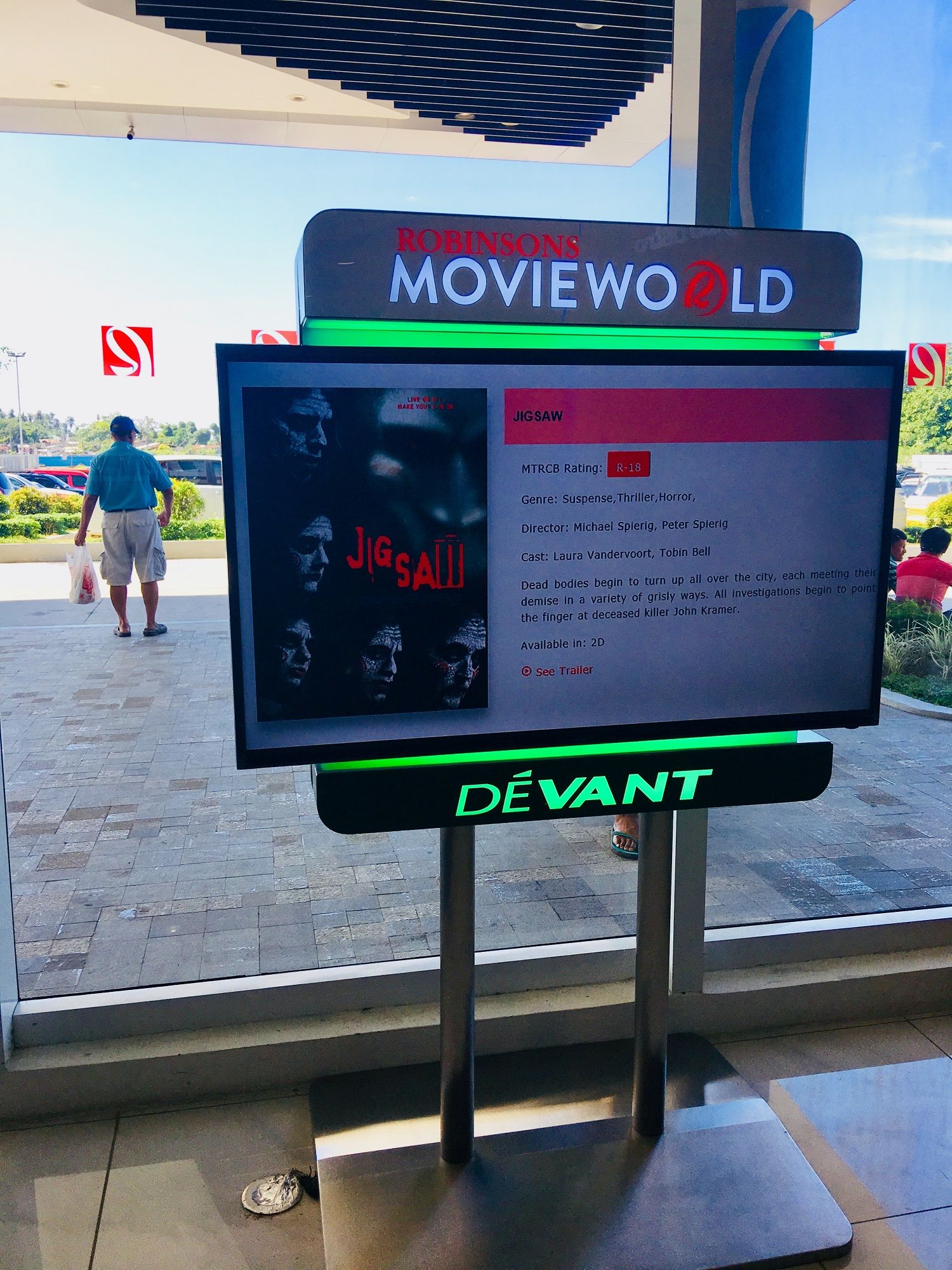 Until next time Robinsons Mall in Iligan City, Northern Mindanao Philippines. I know lately seems people are scared to come to Mindanao to visit. Believe me, it's only certain areas where there is war. There are many beautiful places that are very safe to visit like this mall. There's armed guards almost every where and military. Yes this is what it's like living in martial law. Don't believe the hype that people are getting killed everywhere. NOT TRUE. Lots of friendly Muslims and Christians and Catholics do get along. Just the extrememists that are the problem to the locals and scare off foreigners from touristing. Soon it will be over. Day by day Philippines getting better. We won't be the "sick man of Asia" anymore. The new airport near by is also very modern and hotels and more shopping malls are being constructed. Ahhh how joyous and lucky to have this confident, strong, courageous President Duterte! Thank you and the soldiers, so the folks that have often been forgotten in the island of Mindanao where I'm doing a "Staycation" can have hope to a brighter future for the younger generations.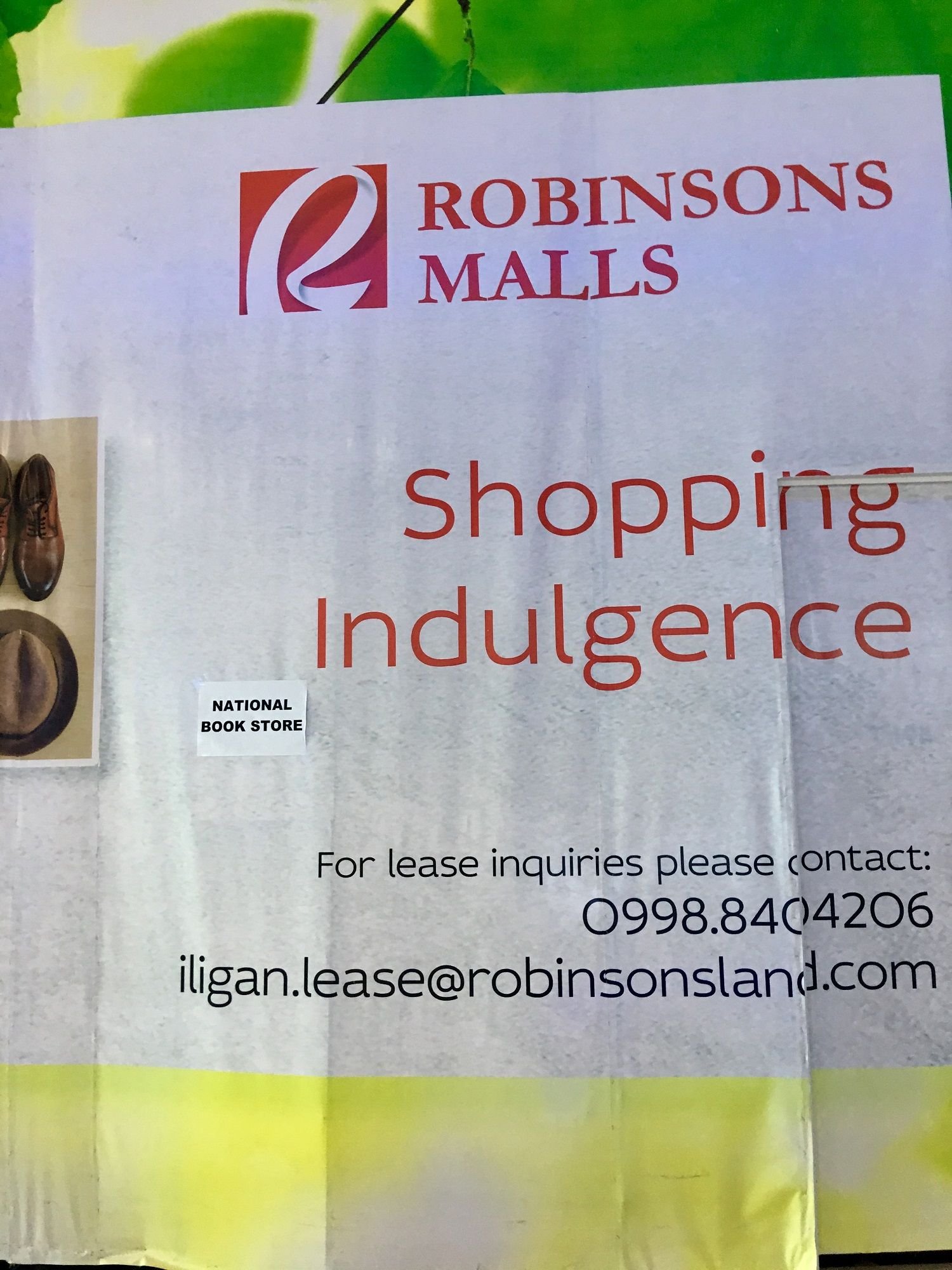 Back at Gaisano Mall in Iligan City. My mom gave homeless man some change and looked at the birds. Asked him if it's ok if I can take a picture. Thought this has a vision of some of how local natives sit. I've done this few times in front of American friends. They always laugh, OMG! Is that hard to sit like that. Called a "Squat". So here it is, how Filipino's sit for hours, the "Squat"! :-)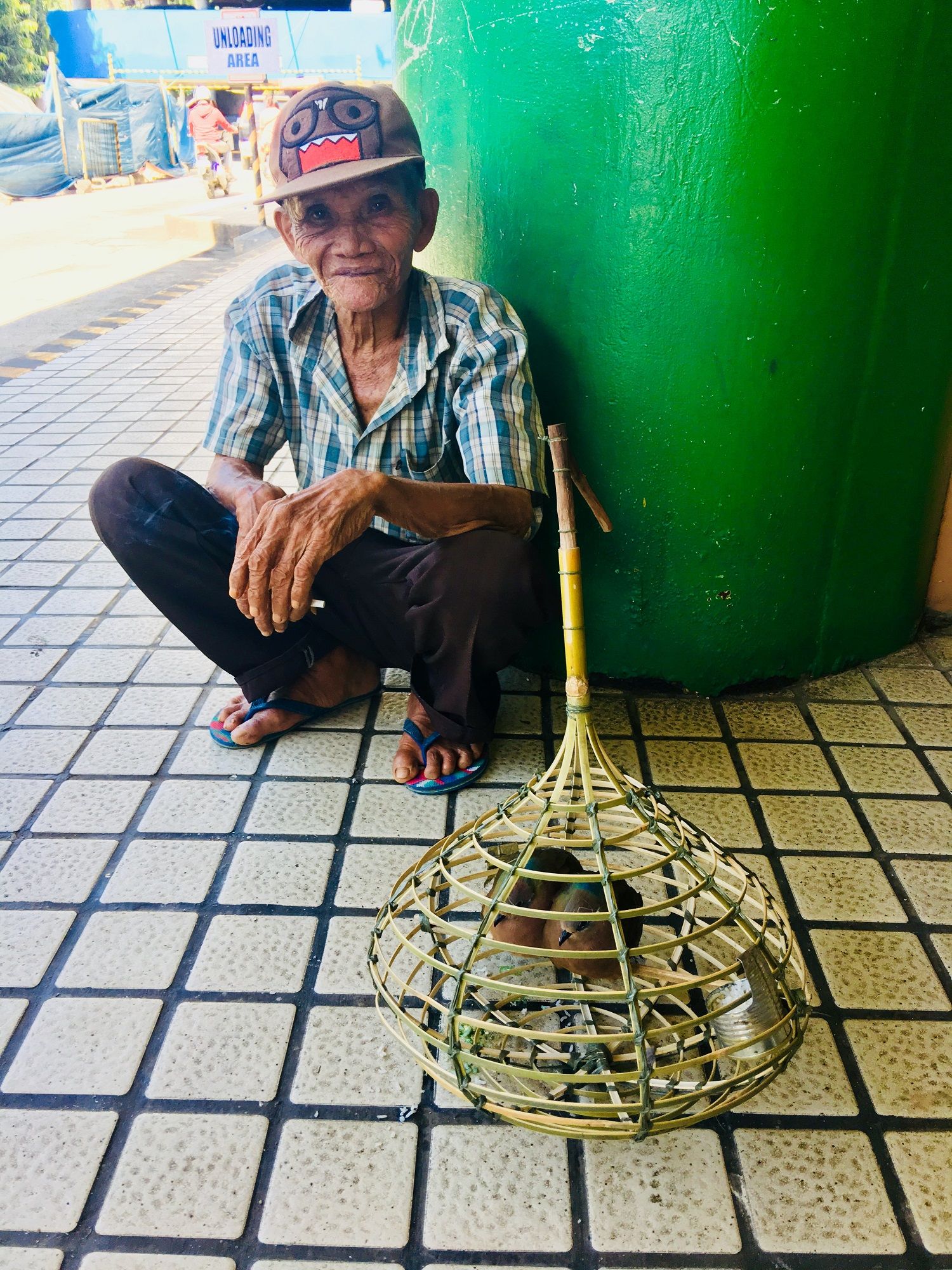 Next dessert time! Went to my dad's favorite "Mister Donut" and Boba Coffee Tea. I grabbed a couple mashed potatoes and gravy to take home.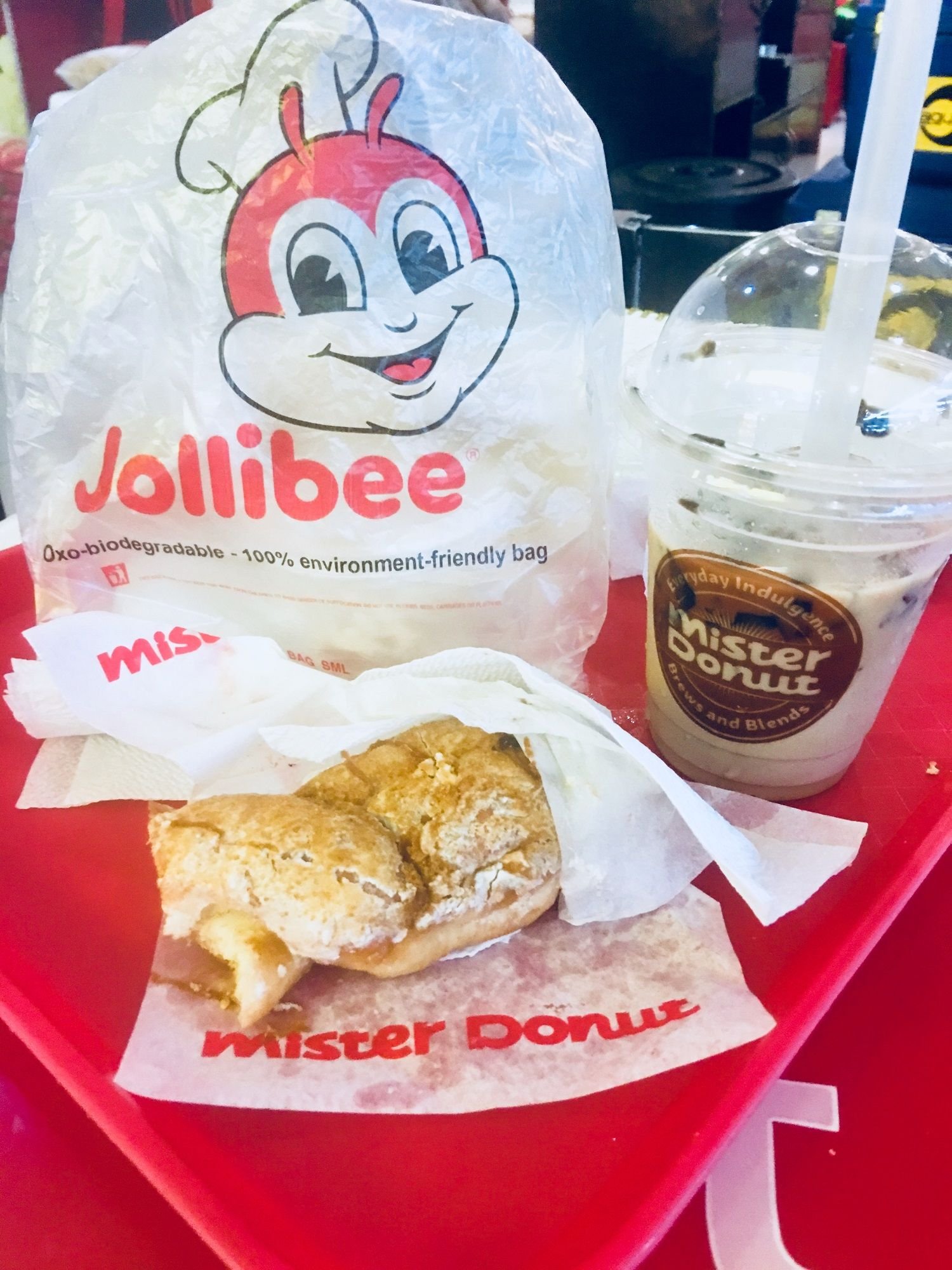 Colorful donuts. Fabulous Filipinos love color, color, color in food! Especially Purple. Cute.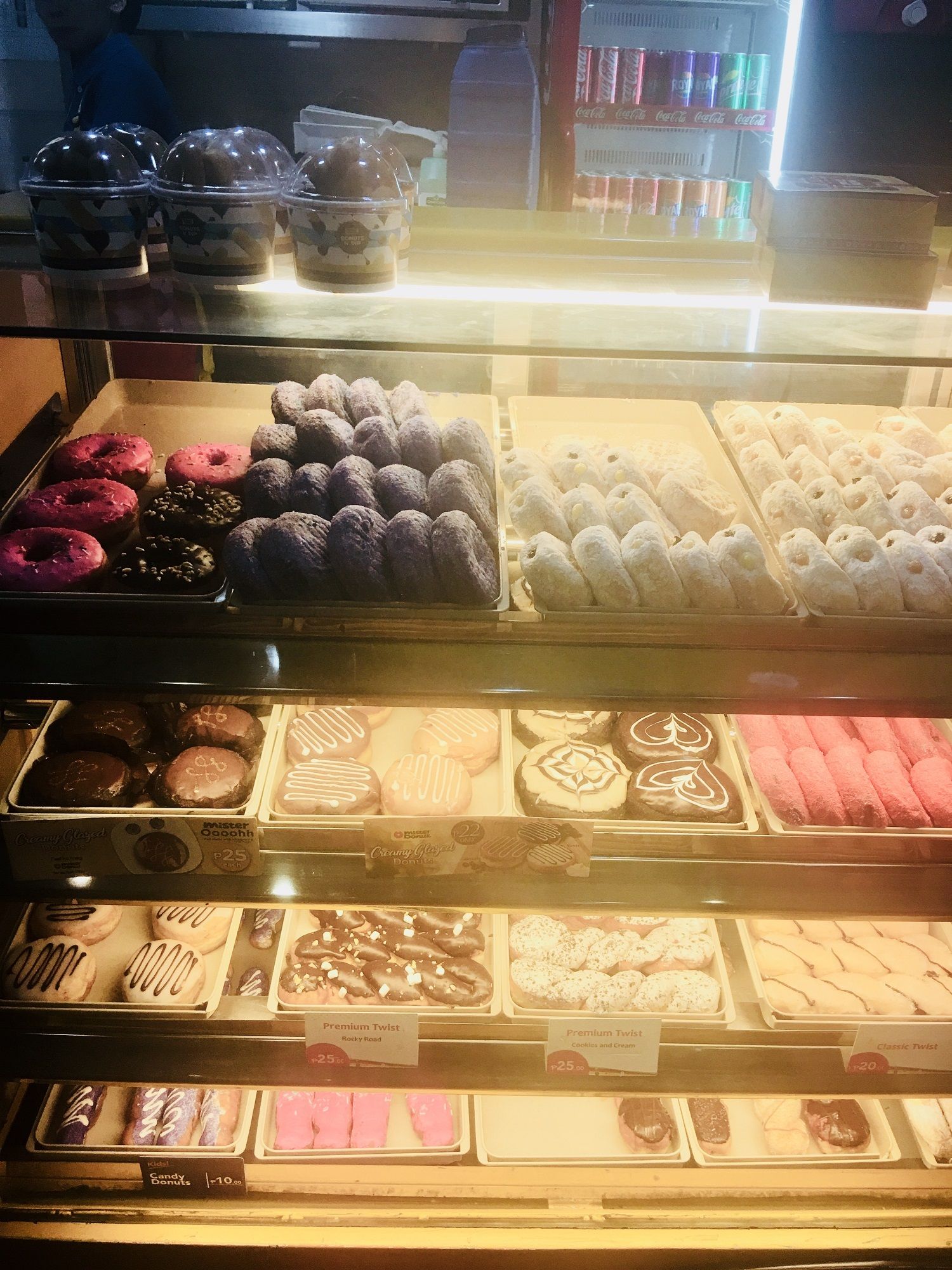 OMG when I saw these chairs at the donut store, I HAD to take a picture. Totally LOVE LOVE LOVE modern contempo decor.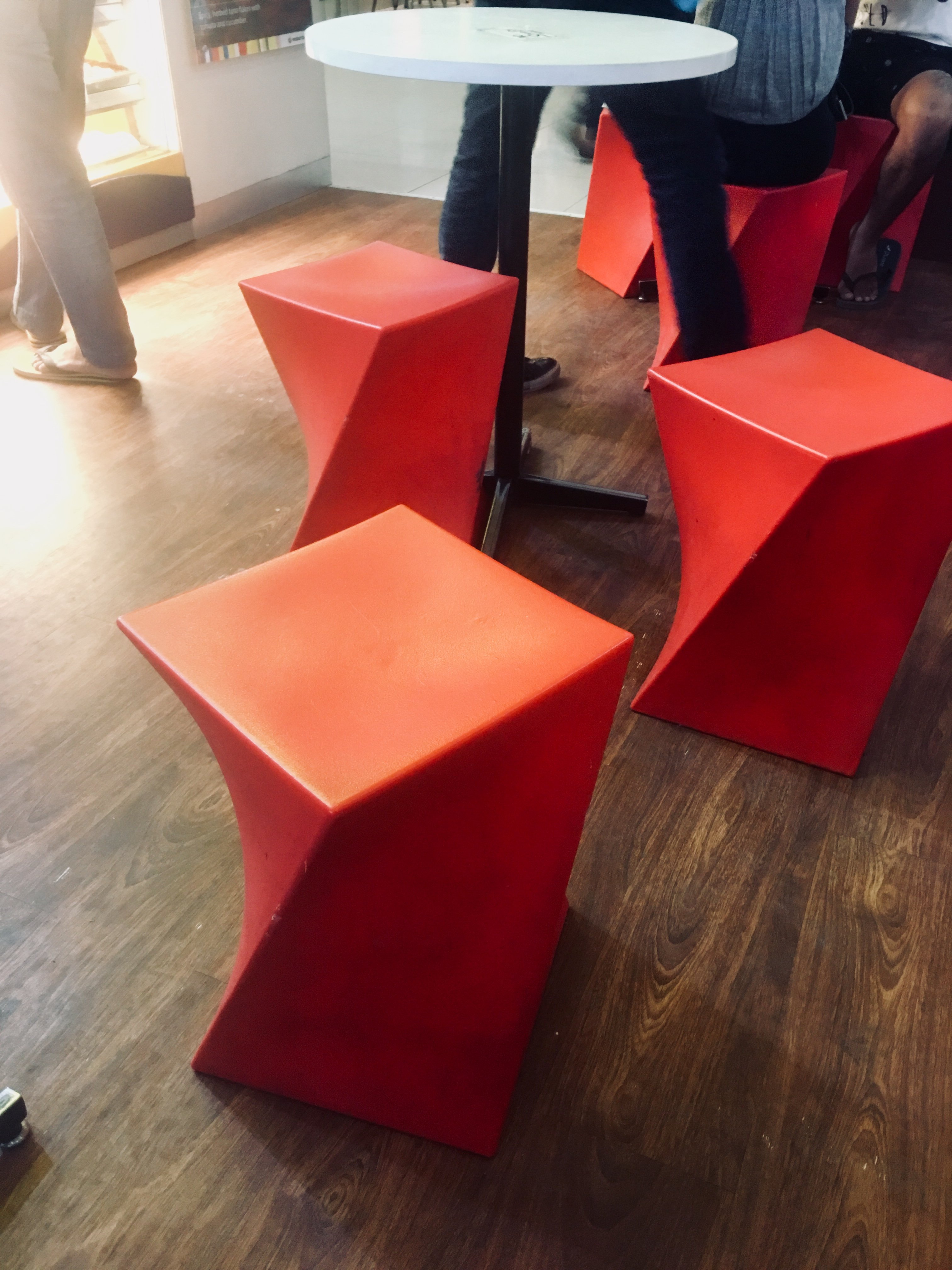 WOW! Check it out, a "Dunkin Donuts" here too. There's also a McDonalds and KFC.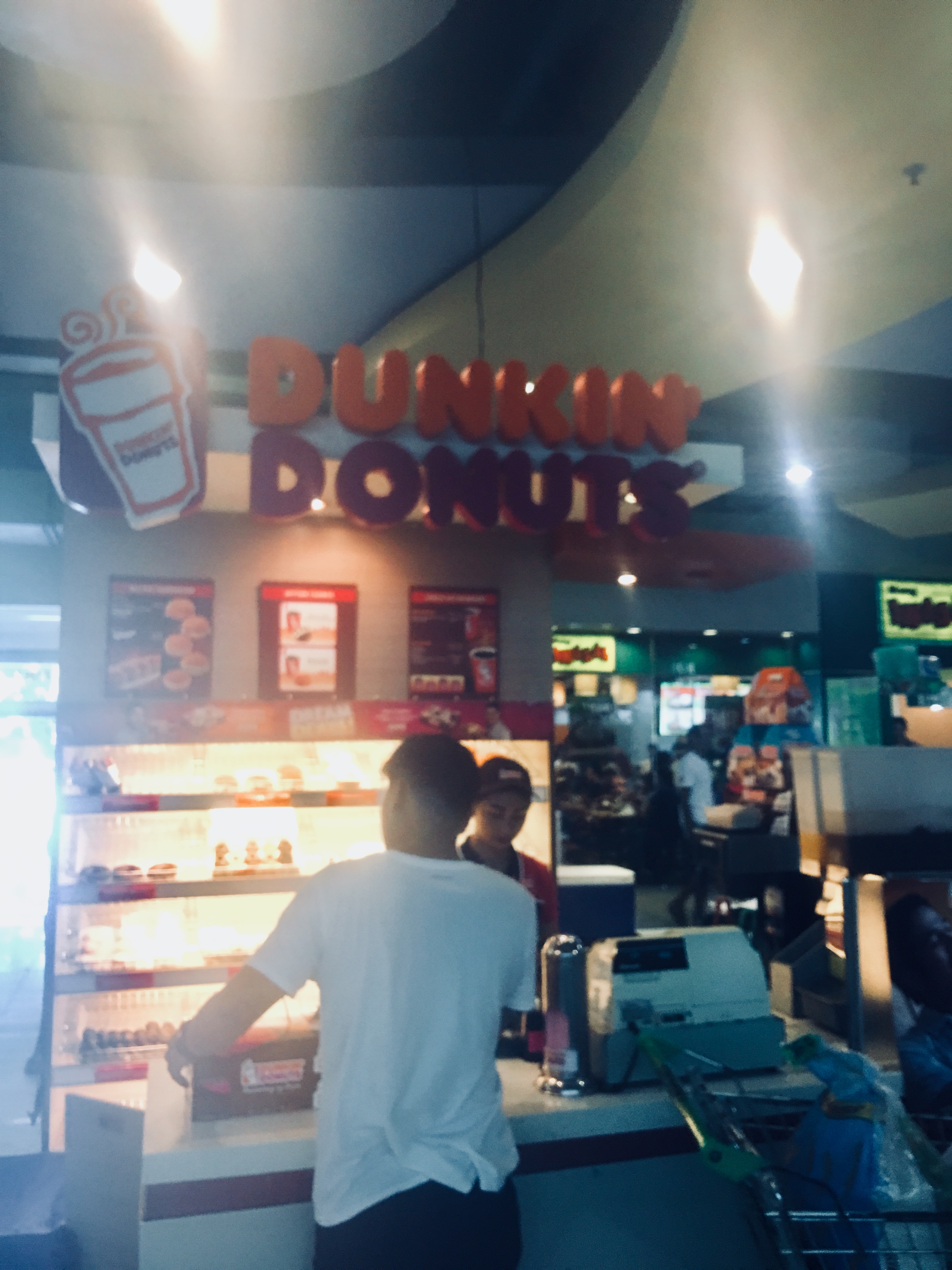 Well it's time to head home...had a long day, doing bank stuff, running errands at the mall and groceries with my parents. Definately want to ride this horse buggy next time. Really cool tourist attraction WOW!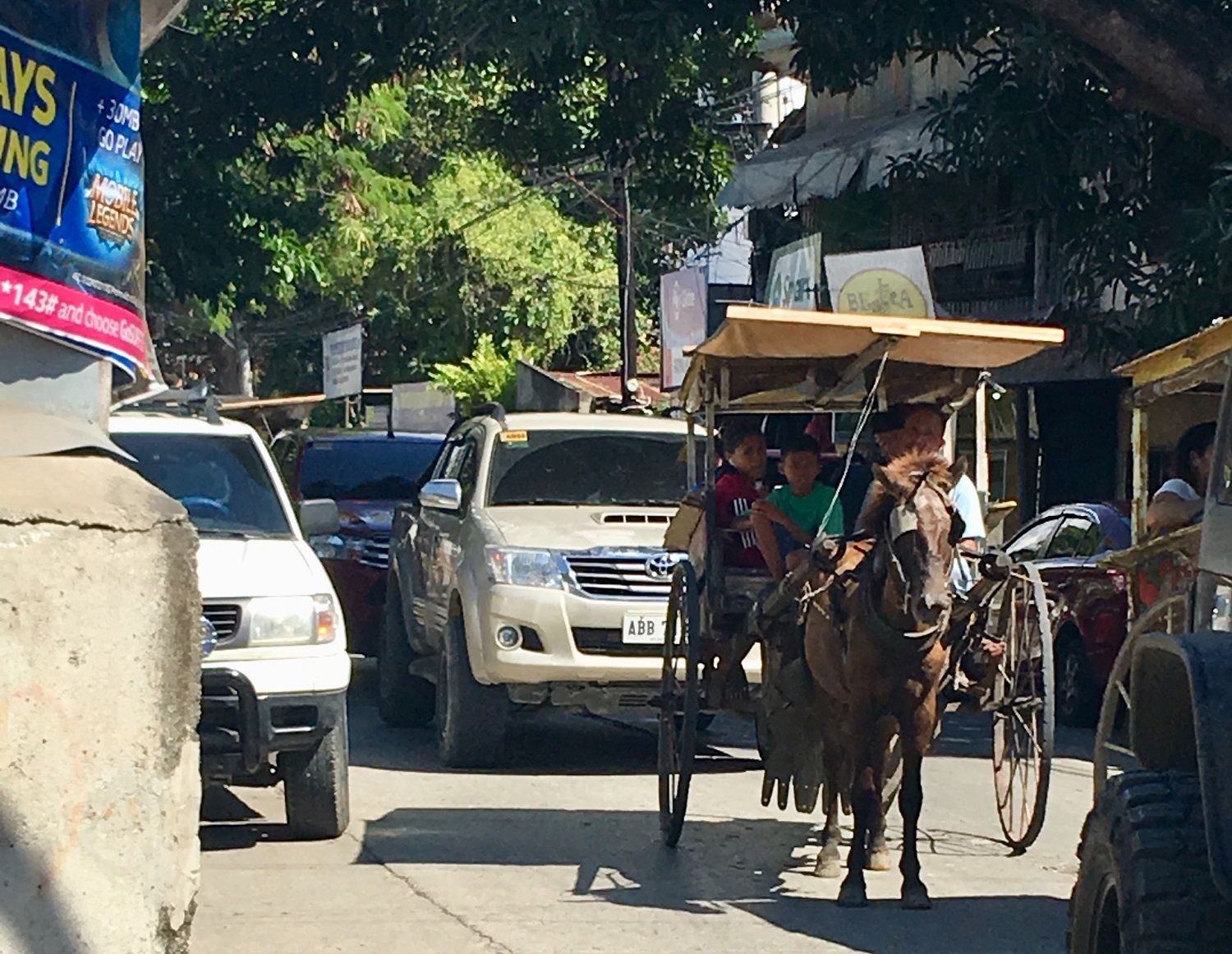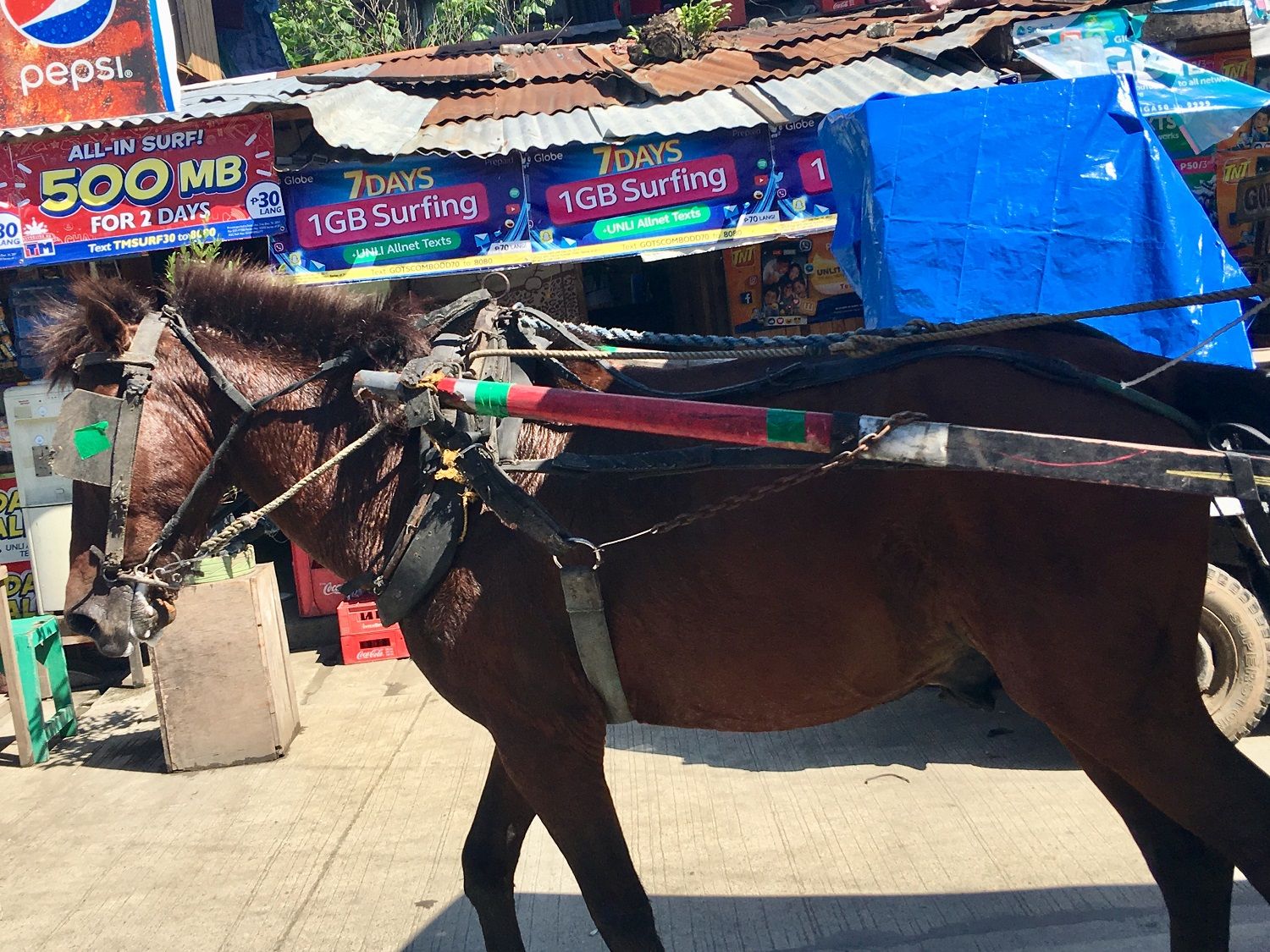 SOCIAL MEDIA
FACEBOOK: https://facebook.com/mimidamayo
TWITTER: https://twitter.com/MLDBeachResort
LINE: mimidamayo
BLOG: https://busy.org/@damayo
VIDEOS: https://bitchute.com/damayo (under construction)