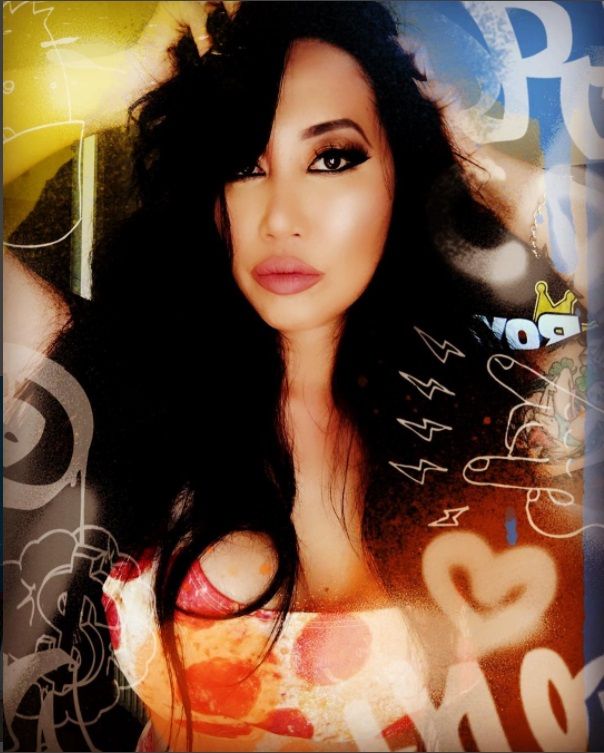 Wow found a pizza joint when I was in Davao City, Mindanao. THERE ARE NO KIDS ALLOWED FOR SALE IN THE KITCHEN! Thanks Philippines!!!
The pizza isn't as Italian as the ones in traditional places in America. They also give pizza hot sauce instead of parmesan, black pepper & salt on the side. For the price of only 110 Pesos it was pretty good! That's about $2 USD for this big pizza. Great price! The dough is different than what I'm used to. The cheese seems like a mix of some cheddar and mozzarella, not really sure. I'm such a foodie. LOL. sorry for being such a food critic. Watched too many Anthony Bourdain shows online maybe hehehehee..
They had free wi-fi in there too. So amazing to see Mindanao being upgraded. Even the spaghetti is different in Philippines. Ok I need to learn how to make mozzarella cheese and pizza dough. Maybe 1 day I can make the perfect pizza. No kids will ever be working in a pizza parlor. I'm very against child labour. But really love pizza. Even Filipino style. Once I went to a beach resort they had an outdoor brick pizza style. If I can learn to make that, hope someday to have that available in "FABULOUS PHILIPPINES!"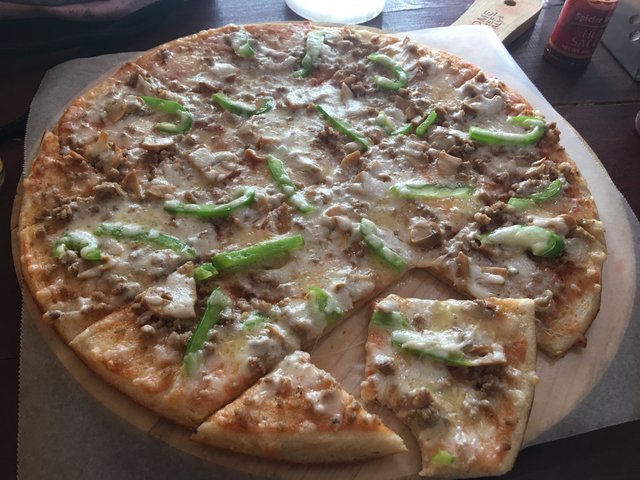 This was the cool wall art painting in the restaurant.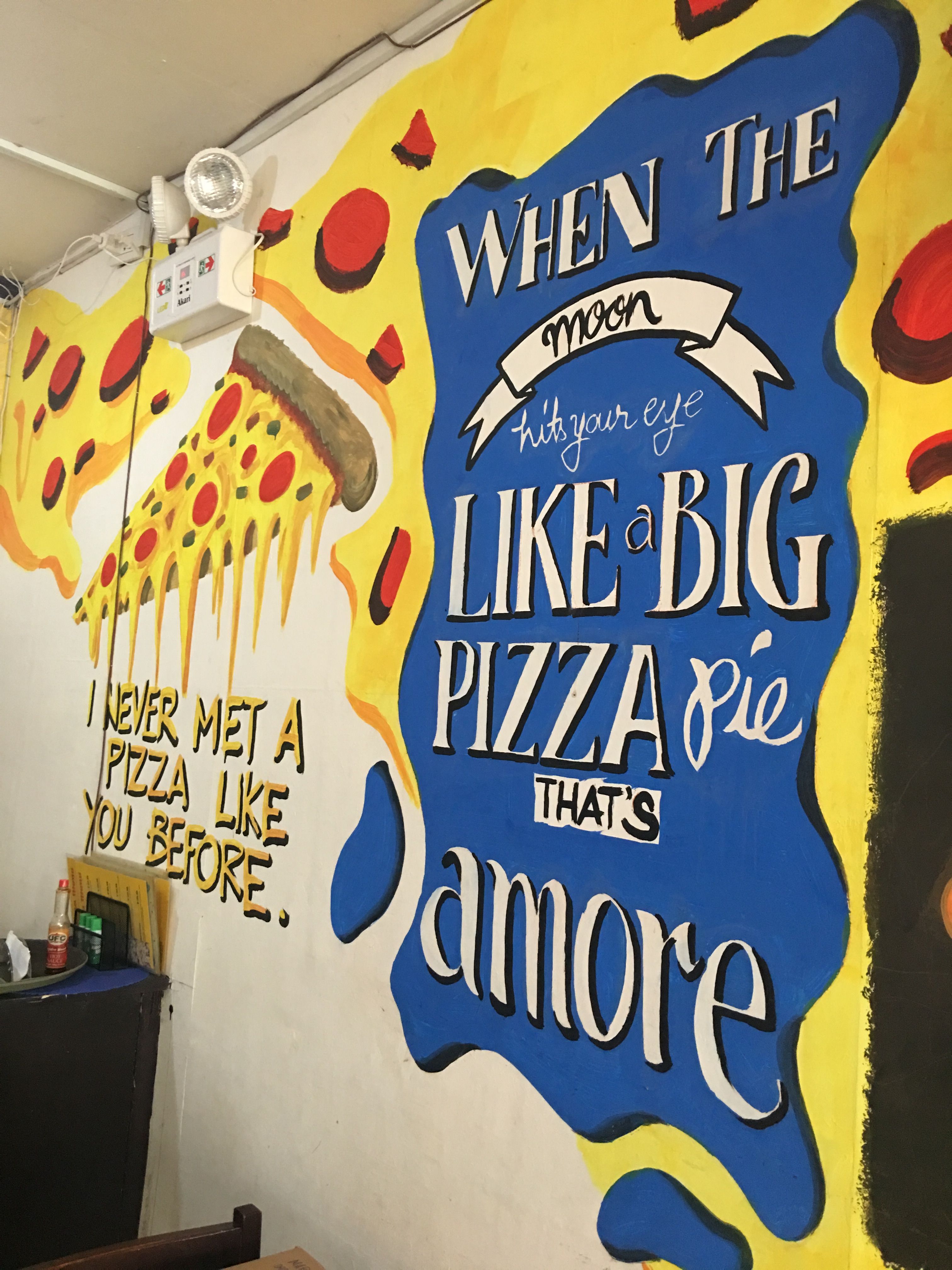 SOCIAL MEDIA
FACEBOOK: https://facebook.com/mimidamayo
TWITTER: https://twitter.com/MLDBeachResort
LINE: mimidamayo
BLOG: https://busy.org/@damayo
VIDEOS: https://bitchute.com/damayo (under construction)