Cross-border buying of a wave: the cryptocurrency giant plots the takeover of transactions around the world
RIPPLE CEO Danny Aranda revealed that cryptocurrency is preparing a global cross-border takeover in order to stand out from its rival digital currencies and facilitate international payments for "real customers with real problems".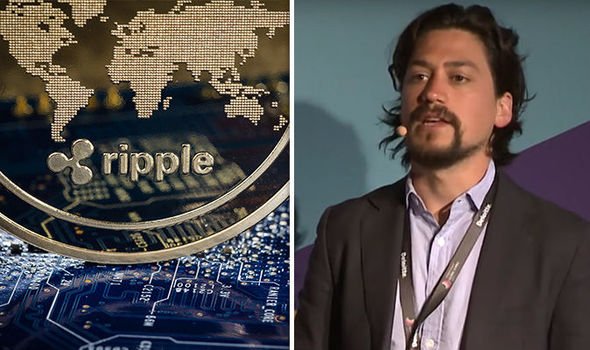 In an exclusive interview with Express.co.uk, Danny Aranda of Ripple said the digital currency provided for a cross-border takeover to speed up international payments transfers.
Aranda said Ripple wants to make sure it produces "very viable" solutions that can be used in the digital landscape.
He said, "I think a lot of what you see in the cryptocurrency space and in the blockchain space is really focused on experiments or small proofs of concepts.
"But Ripple is really committed to ensuring that we are focused on real customers with real problems and our area of ​​focus is around cross-border payments and ensuring that we deploy cryptocurrencies as a better way to fund liquidity." for cross-border flows which is a huge cost center and a huge problem in that.
Aranda said Ripple aims to improve financial services infrastructure by facilitating cross-border payments around the world.
He added, "If I want to send money around the world - if my mother lives in the United States and I live in Europe - it could take two to four days.
"It's faster for me to fly to it and give it in cash or FedEx rather than sending a wire, which is incredibly crazy given the infrastructure we have today."
Mr. Aranda also said that small movements can really affect the price of cryptocurrencies like Ripple and Bitcoin.
He said, "This is a relatively small market - there was $ 20 billion traded in and out of crypto-currencies in general.
Ripple fell to a low of March on Friday morning when the currency tumbled from its opening price of $ 0.82 to $ 0.79 at 8:50 am, according to CoinMarketCap.
At 4:16 pm today, XRP remained fairly stable, trading hands for $ 0.83 per chip.
But the price of cryptocurrency is still far from its price of $ 1.01 on Monday, March 5, after falling 22%.
Experts have suggested that the decline is due to increased pressure from US and Japanese regulators on cryptocurrency trading, following a series of cyber-attacks sparked concerns over the security of cryptographic assets.