I thought busy's update would be good but I never expected this good!
I am still browsing trough busy.org, however I can already tell its awesome. I want to try out a few of their features before I make a detailed post but I just wanted to invite you to check out their site as I am sure you will be pleased.
They have a lot of neat features like:
Recommended Followers
Market Stats at your wallet page
News section
Custom upvote settings
A ton of GUI improvements!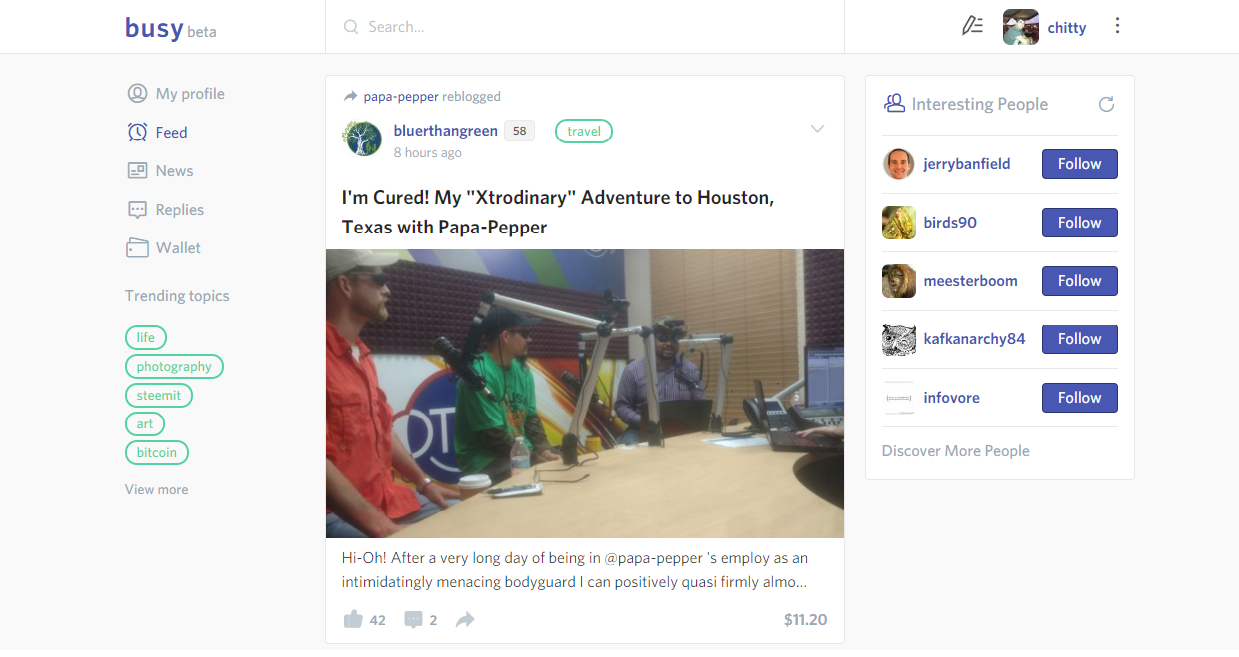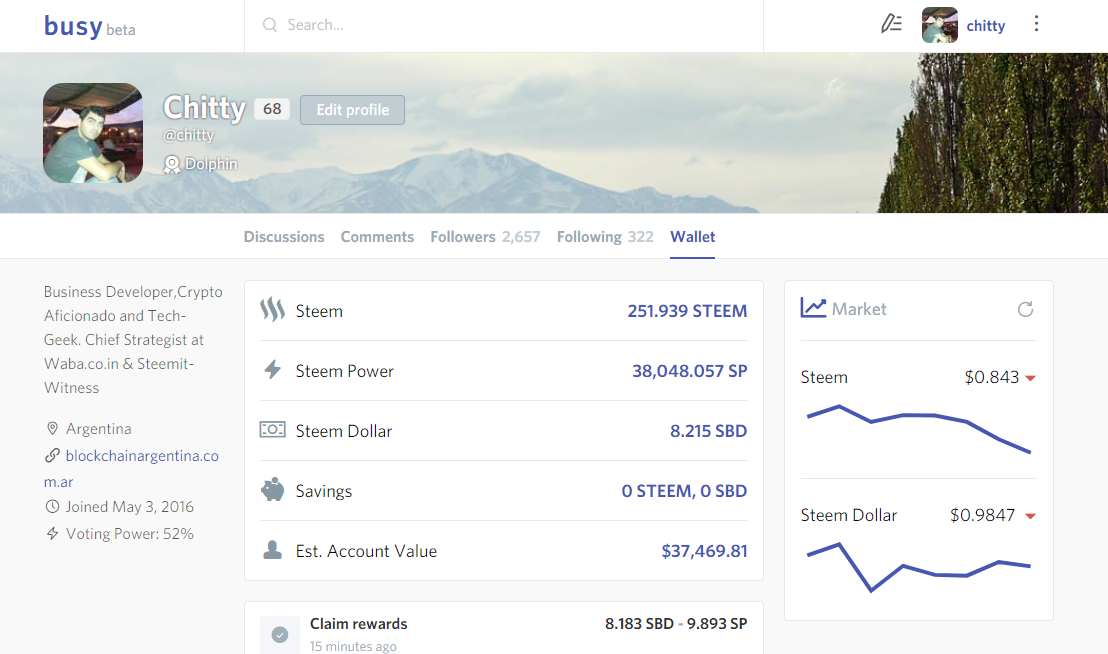 You should also post on busy.org and use the tag #busy, this will automatically give you an upvote from their account @busy.org
Checkout this post on Busy.org and let me know what you think of it:
https://busy.org/busy/@chitty/you-gotta-love-the-new-busy-org