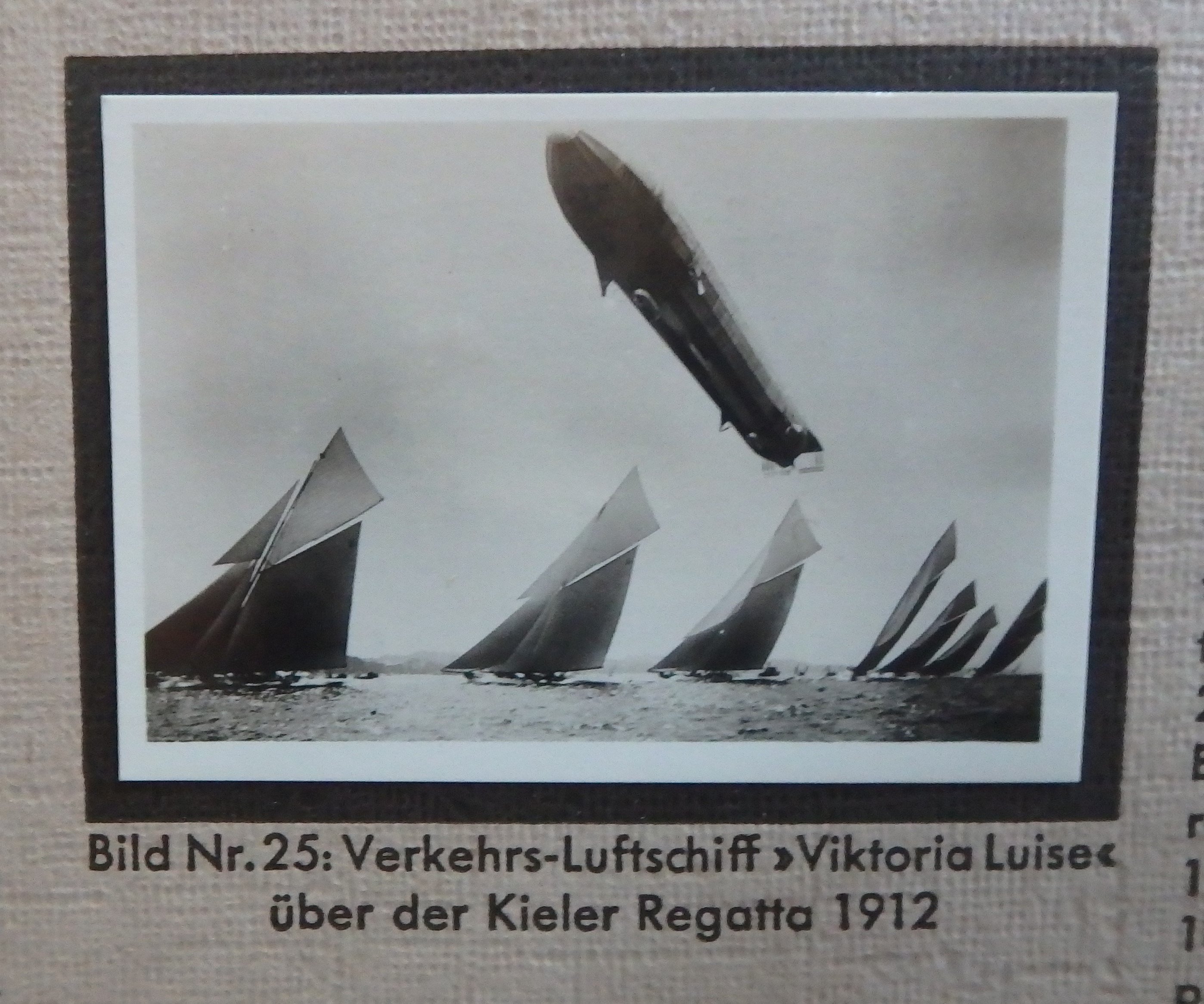 Collecting cigarette cards was a very popular hobby in the first half of the 20th century. Many cigarette manufacturers included illustrated cards inside the packages. Subject matter ranged widely from baseball players and royalty to animals and automobiles. Collecting cards was almost as addictive as the tobacco itself!
You would collect the cards and stick them in an album. When you were done, you would have an illustrated reference work. In days when books were not as affordable, this was a good way to add to the home library.
Germany was among the more enthusiastic countries when it came to issuing and collecting cigarette cards. They issued sets of greater quantity than just about anyone. While American and British sets numbered typically around 50 cards per series, some German sets had over 1000 different cards! Interestingly, one of their smallest sets was the series on 'German Humour' with only 40 cards.
One of the more interesting and extravagant productions was that of the Zeppelins. A series consisting of two albums was issued by Bilderstelle Lohse in Dresden in 1933. The books, entitled 'Zeppelin-Weltfahrten (Zeppelin World Voyages),' are large at 9 ½" x 13 ½" and have high quality pages in which collectors could affix their cards. Volume 1 has 265 tipped-in photos while Volume 2 has 155 more.
The cards weren't just the usual offset printed cards: they were printed silver bromide photographs which must have been rather costly. For a Germany beaten down by WWI and just getting out of the hyperinflation and depression of the 1920s, any effort to boost morale warranted the extra expense. In effect, these books became part of the long list of publications incorporated in the National Socialist party's propaganda campaign and served to 'enhance the prestige and pride of Nazi Germany, its people and its creations.'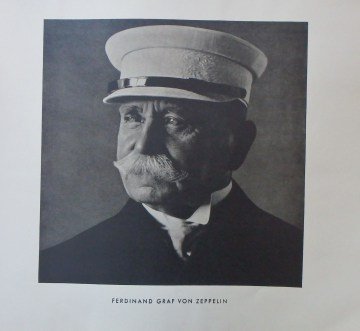 Volume 1 begins with a photograph of Ferdinand Count von Zeppelin who pioneered rigid airship development. It covers the history of early airships as well as the development of the Zeppelins from 1899 through the 1930s. Volume 2 opens with a portrait of Hermann Göring who championed the Zeppelin building program and continues with accounts and photos of the many adventurous world journeys the airships undertook.
The albums are not only profusely illustrated with photos but also contain numerous maps, blueprints, and other drawings. There is a beautiful embossed gold-colored plaque dedicated to Frigate Captain Peter Strasser who led the WW1 Airship service. He died with his crew on August 5, 1918, while leading the last Zeppelin raid of the war. The German people considered the Zeppelin crews to be heroes and the raids against England were celebrated with great fanfare.
The world voyages saw these Zeppelins breaking records and firsts almost daily. They were crossing oceans and continents long before Lindbergh was flying solo across the Atlantic. In addition to world voyages and exploration to the Arctic and other remote areas, airships also began regularly scheduled passenger runs across the Atlantic to New York and Brazil. Photos show the luxurious conditions well-to-do passengers enjoyed with fine porcelain, guest lounges, and comfortable sleeping and bathing facilities.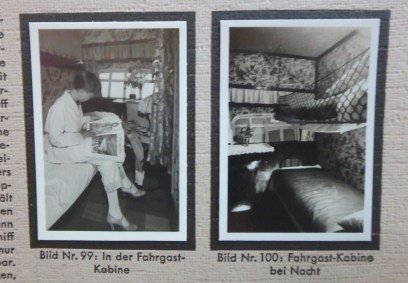 It's interesting to study the aerial photos of these German airships as they fly over New York City, the Egyptian pyramids, Moscow, Jerusalem, and other places that a few years after publication, would be engulfed in a global war. But in this uneasy peace time between wars, the Zeppelins flew everywhere and they were extremely popular, attracting huge crowds wherever they landed. The spectacular Hindenburg crash had not occurred yet and airships were still objects of wonder and awe.
The books themselves are now quite rare and to find these 85 year-old books in good condition is unusual. I managed to find a pair at a decent price from an Antiquarian bookseller. They are fairly readily available on Ebay or from various antiquarian booksellers. Depending on condition, prices range from about $100-$400 per volume.
Ability to read German text would undoubtedly yield a lot of good information but you can still glean a lot of pleasure out of the numerous photos and maps, and try to imagine what it would have been like to float around the globe in those very early days of flight. If you want to see rare photographs of an unusual segment of the Golden Age of flying, you'll enjoy these books.