A new geometric belt design by Armadilloman. A how-to photo blog.
I've got a new original belt pattern design in the Armadillo Leather shop.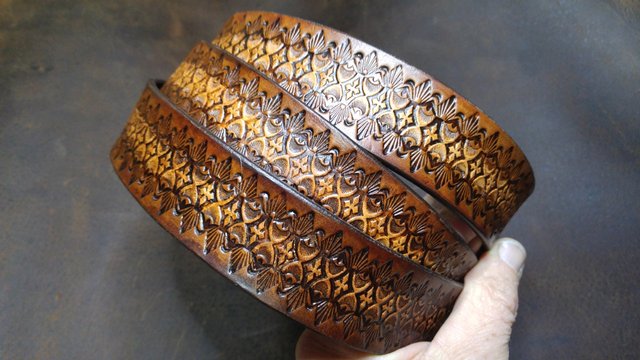 Working up a new pattern usually takes a few hours of "doodling" on a piece of leather to see what combination of tools work together. When I have something that interests me I try laying it out in a belt proportions to see what really works in that format. Here are the 5 tools I worked with and my "sketches" on a piece of scrap to refine the pattern.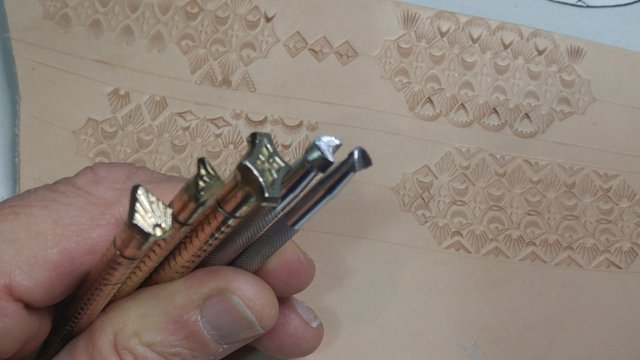 Once I am happy with the design, I prototype it on a piece of belt leather. First step is to lay out a center line the length of the belt strip.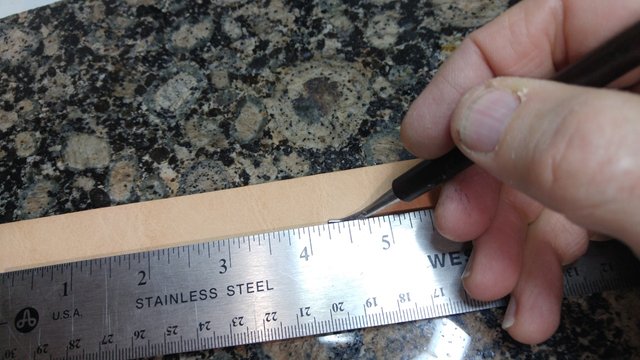 Like most of my patterns, this one starts out as a repeated stamp down the center of the belt.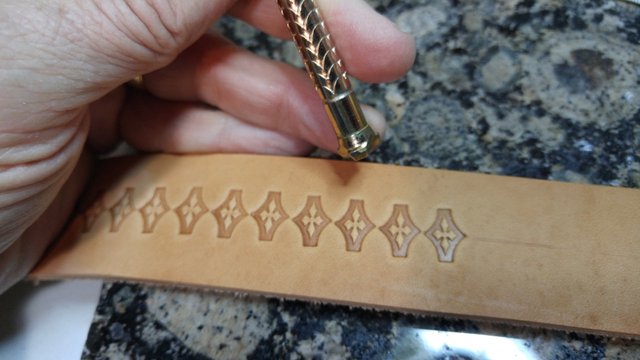 And a second tool is added to the design down the length of the strip.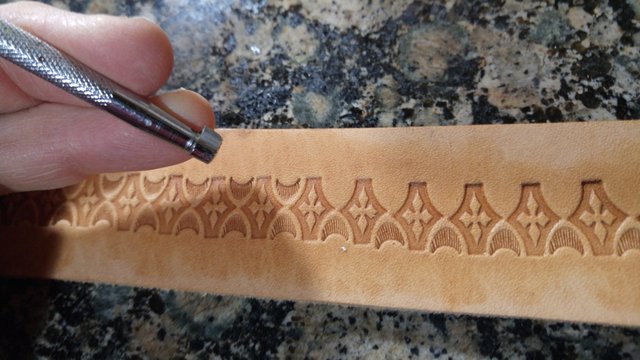 And a third tool...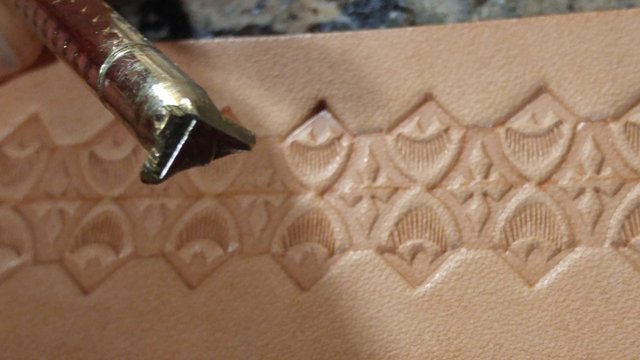 ....a fourth tool...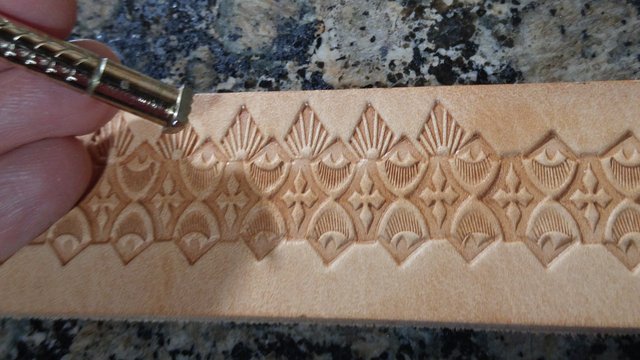 ....and the fifth and final tool in this design.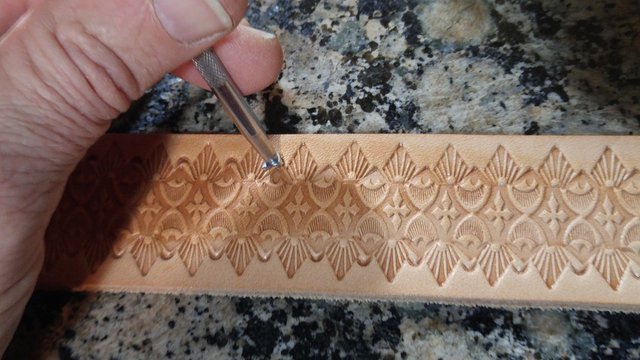 To finish the belt the edges are beveled....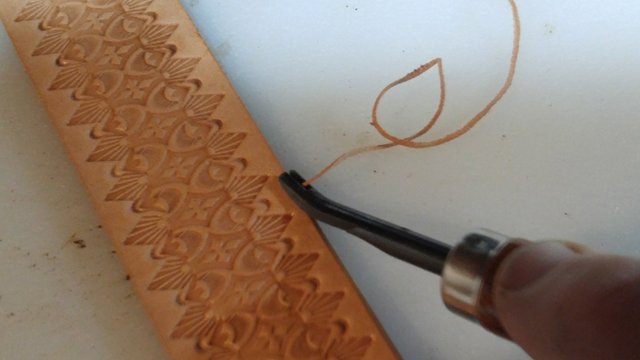 ...and a clear acrylic is put on the very center of the design to act as a die resist.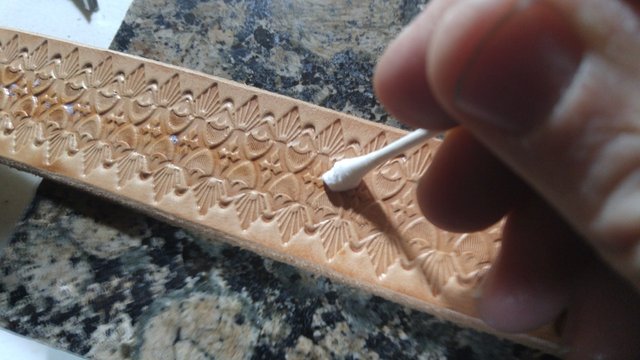 The sides and back are colored and a darker brown is feathered into the pattern edge.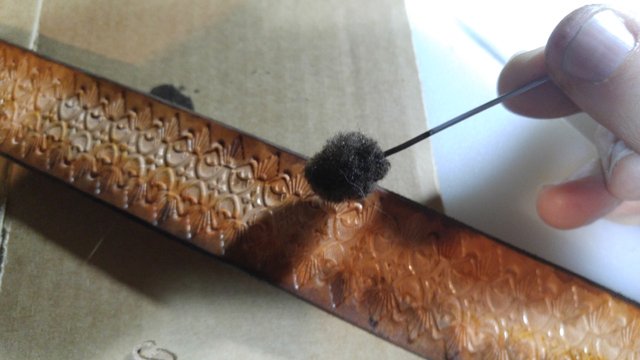 An highlight stain is daubed onto the belt, working the color into all the tool marks.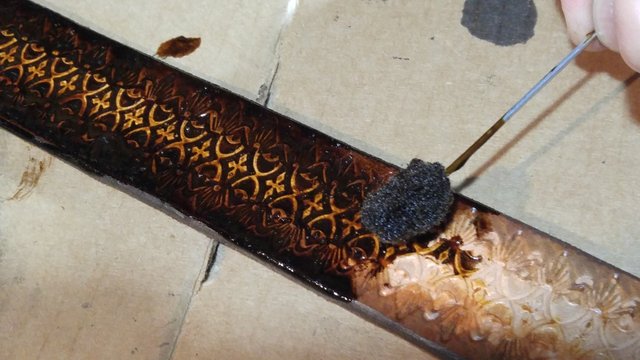 The excess stain is wiped off with a damp paper towel.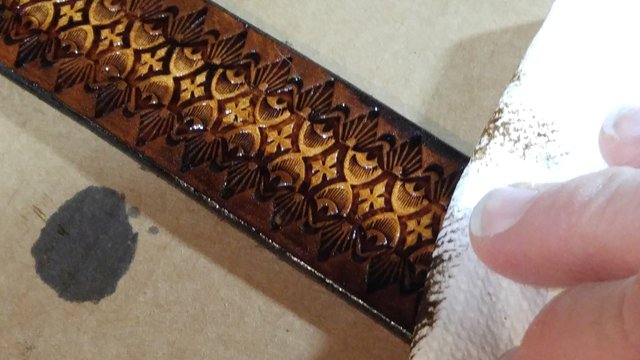 The edges are finished by rubbing with bees wax and burnishing with a dremel rotary tool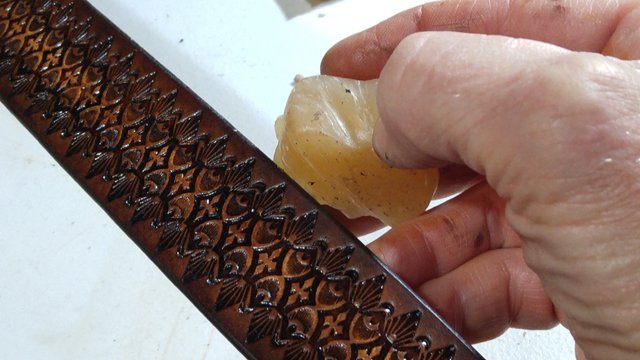 And there you have it. A new belt pattern ready to put in the ArmadilloLeather Etsy shop.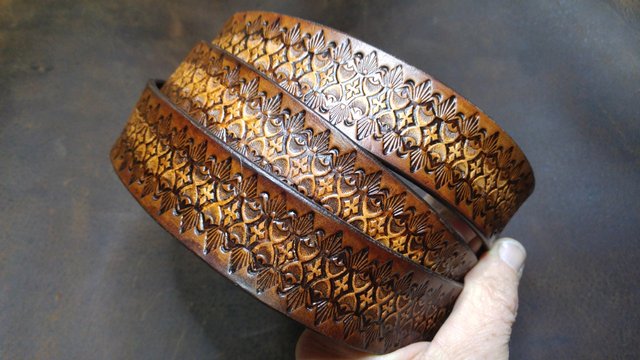 "I have read, edited, and approved Armadilloman's post" -- Wanda Petronski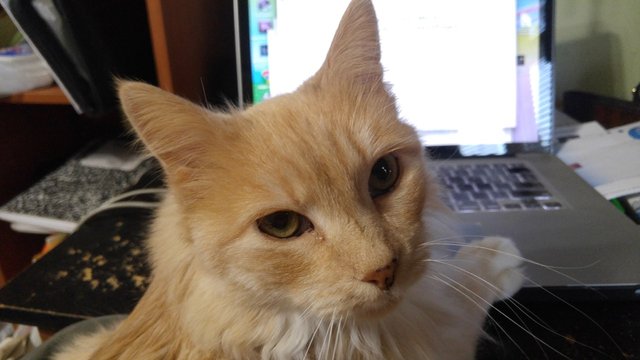 As always, feel free to ask me any questions about, life, leather work and the universe. Upvote, follow and re-steem if you want to see more content like this.