Hello Steemit!
How's everyone's weekend going?
If you're in Burbank,there's a great installation opening tonight that lm part of.
It's called 'Revenge of Slashback Video' and it's located at The Mystic Museum in W Magnolia blvd.
They have recreated an 80s horror themed video store with old vhs tapes and custom artwork by different artists
My piece is about Halloween 3,one of my favourite movies,in one scene there's a kid getting his head melted by a Halloween mask,so l thought of recreating that on a video tape.
Adding some resin and creepy crawlers too
Here are some pictures of the piece.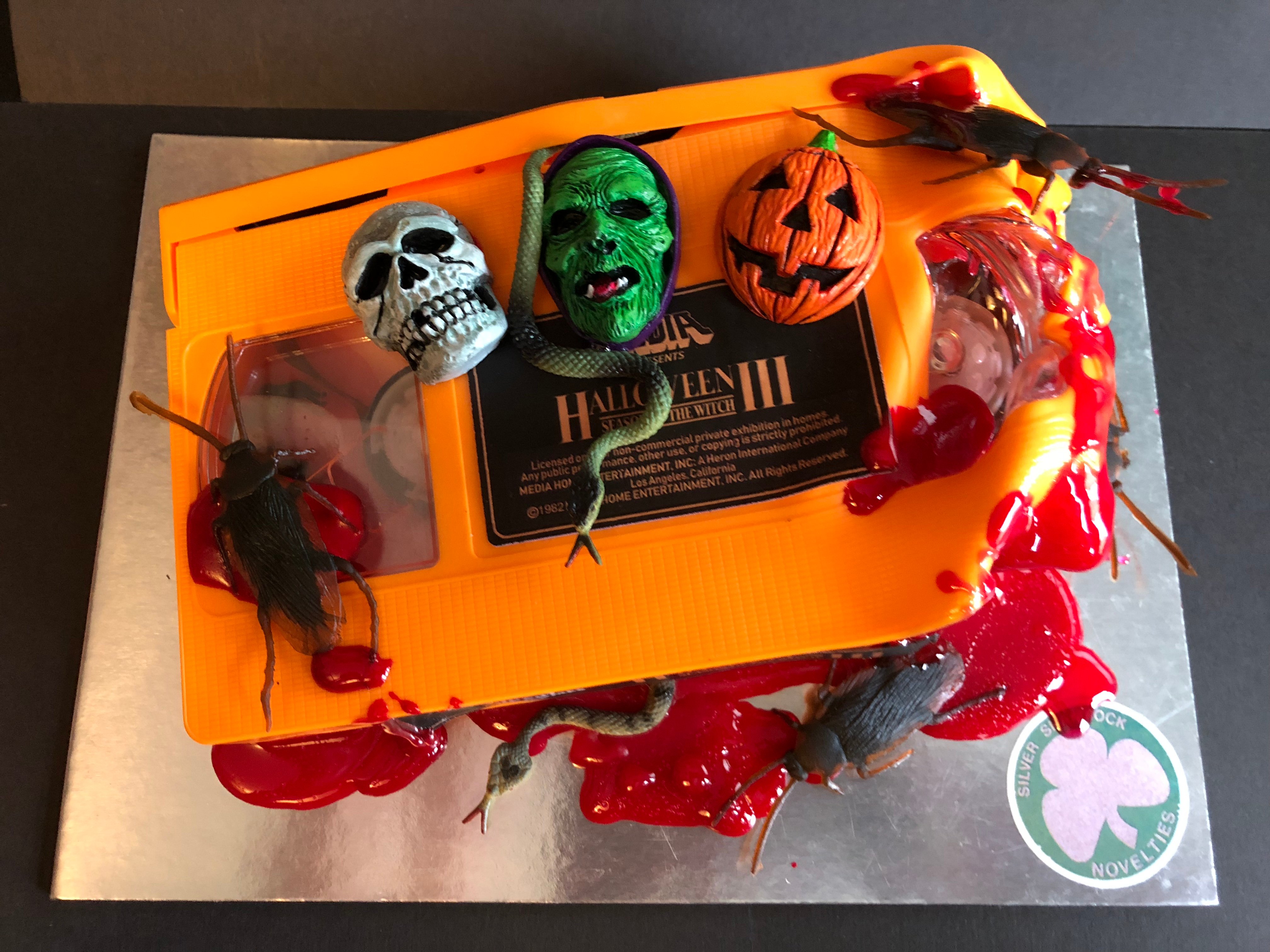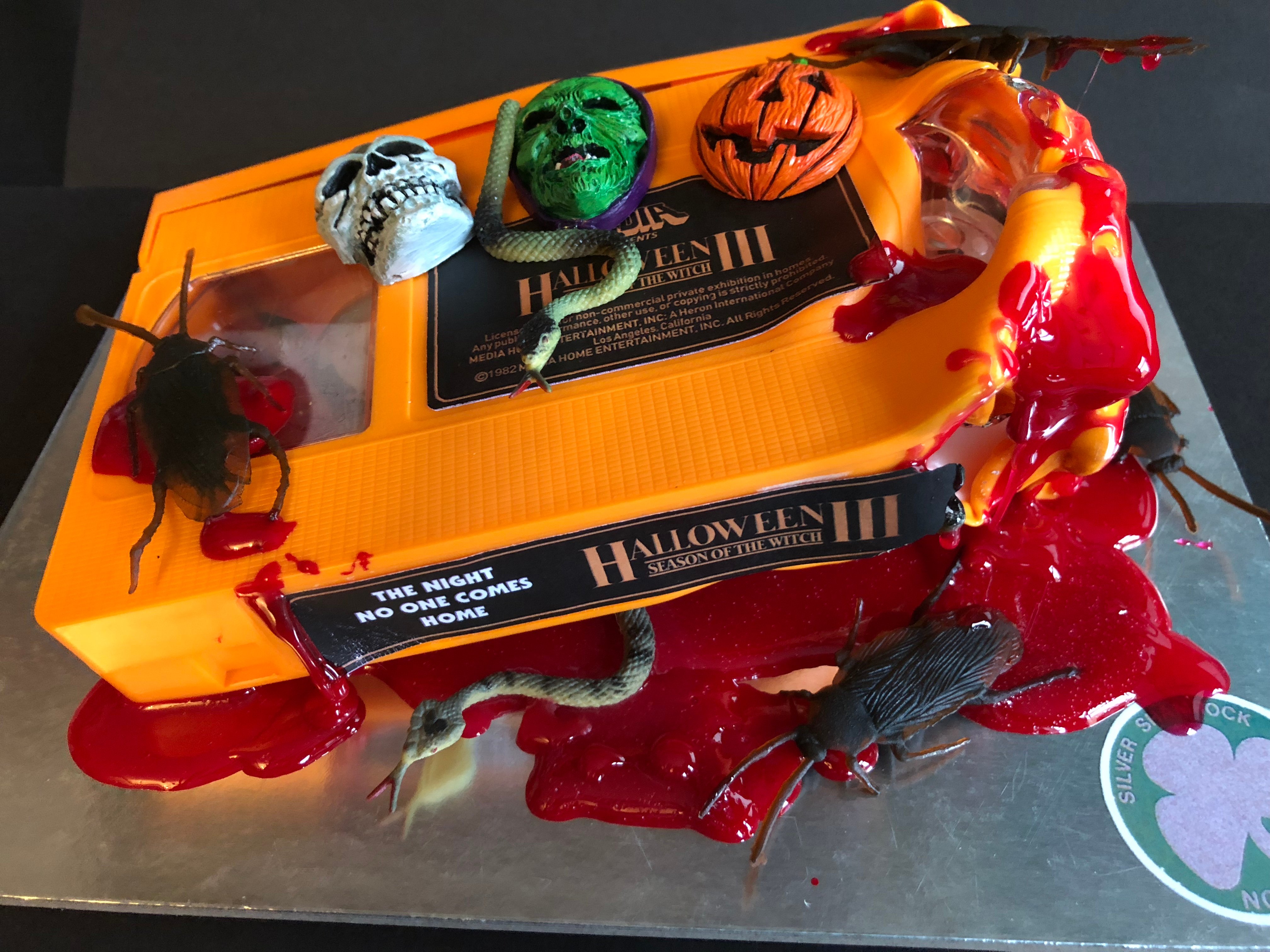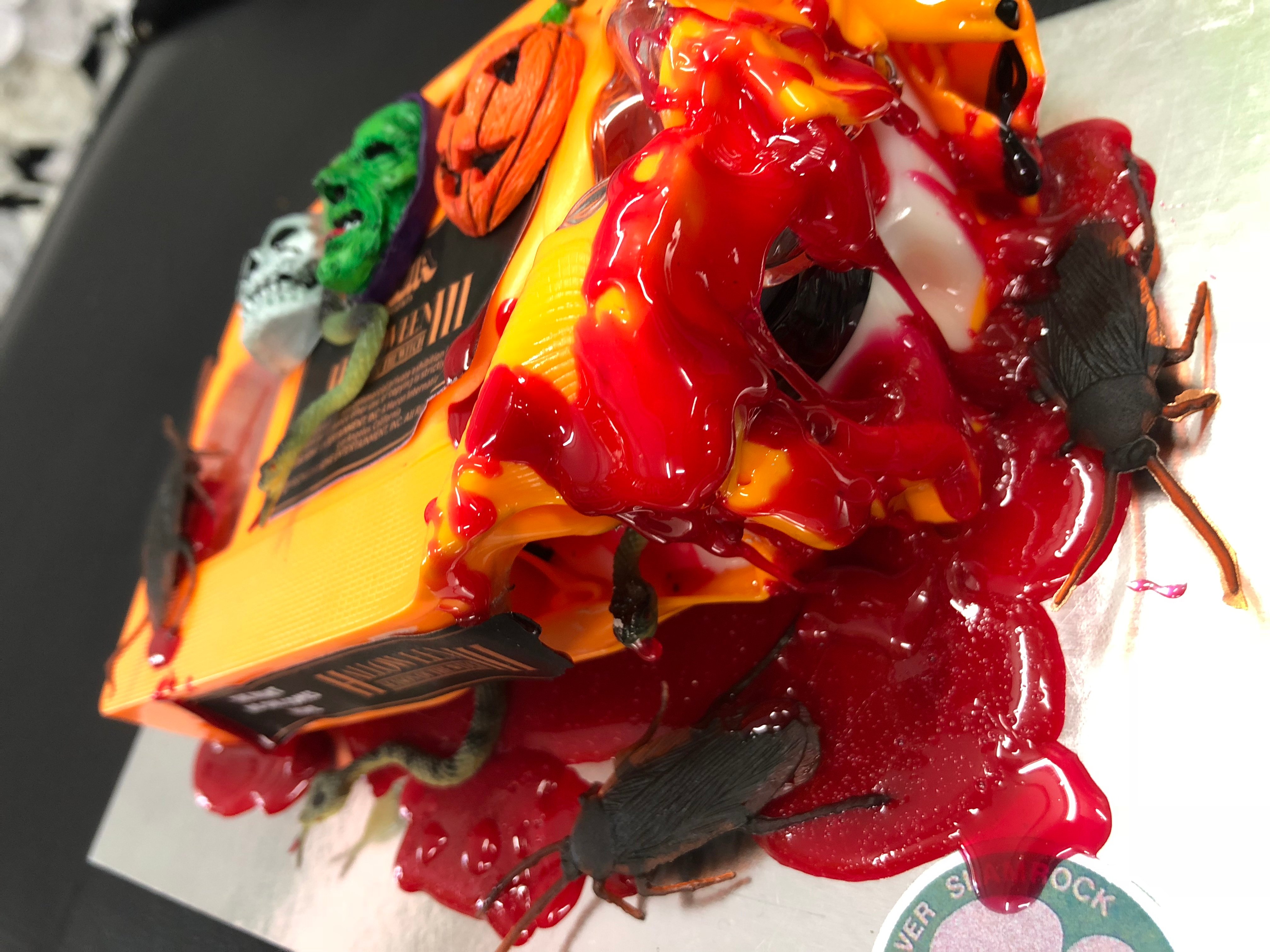 And here's the flyer for the event tonight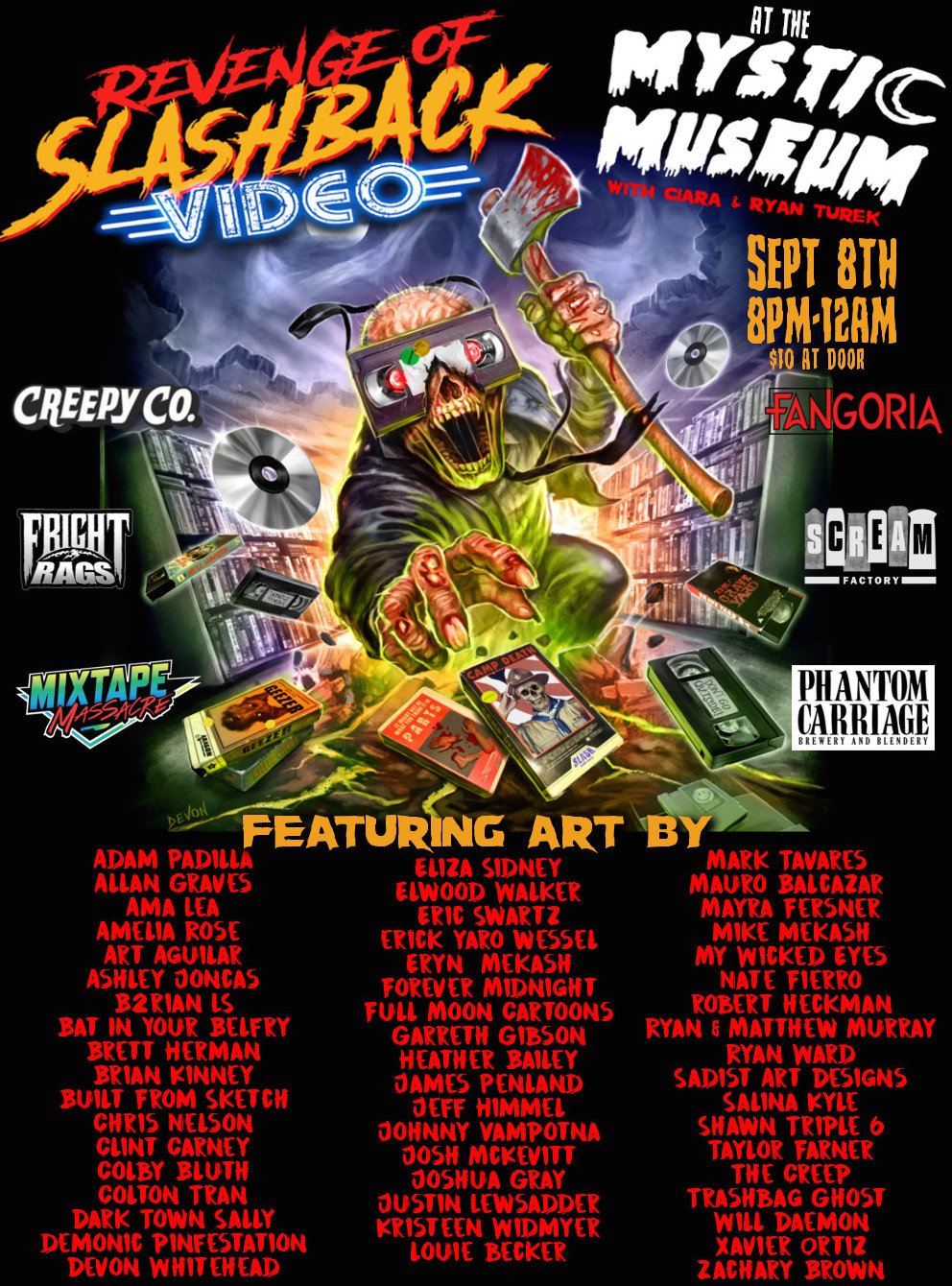 Thanks for stopping by!
🎃💀💚
Allan