You should Join UserAuthority (UA)
Me, from Redfish Community. encourage you to join (UA) especially if you are a content creator in steemit!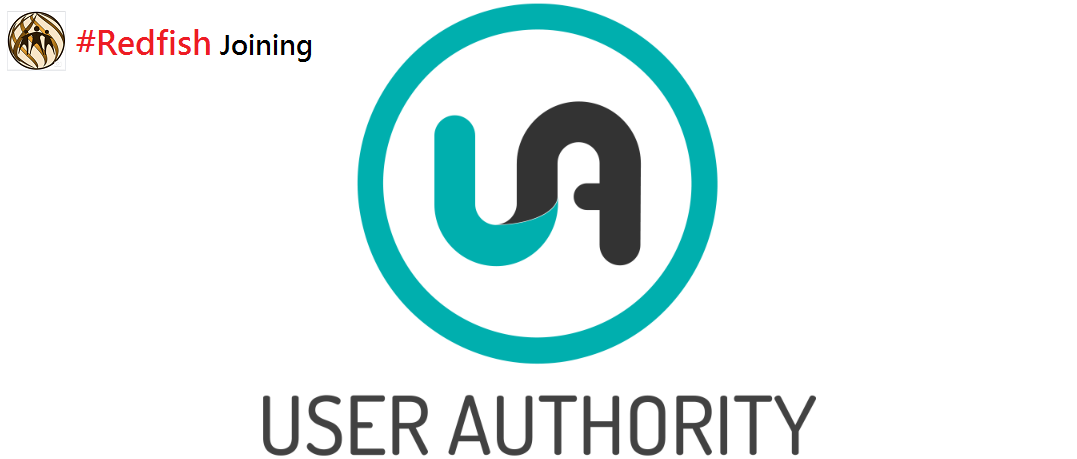 What is UserAuthority (UA)
It is a new kind of Reputation Score. Check the intro here, How-to solve SPAM and Democratize Steem: Introducing UserAuthority in November 2017.
UA as a new Reputation metric:
it looks at the entire Steem Follower Graph and carefully tracks who follows who.
It doesn't directly care about how "rich" an account is, or how old it is, or how much an account has posted,
Above factors do indeed indirectly influence any account's UA score.


You can check the current UA Top 100 Rank and your own current UA Score & Rank on our website https://steem-ua.com/ (for your own UA Score & Rank, please log-in via SteemConnect)!
all Steem Authors encourage to write High-Quality Content about their expertise, which could be about any topic. The higher your UA Account Score, and the higher your Post UA, the higher the upvote!
Join (UA) Discord server and they'll gladly help you on improving your UA Scores / Rank and build up your account!
I just receive an Upvote this day after a two or three days ago I delegate 50SP.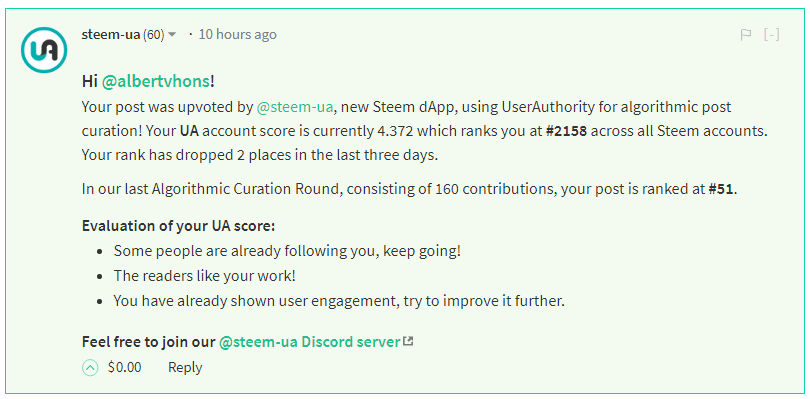 To receive @steem-ua upvotes delegate some?
| SP Delegation Sponsor | Benefits & Upvote Frequency |
| --- | --- |
| 25 SP | max. 1 @steem-ua upvote per week |
| 50 SP | max. 2 @steem-ua upvotes per week |
| 100 SP | max. 4 @steem-ua upvotes per week |
| 250 SP | max. 7 @steem-ua upvotes per week |
= 5,000 SP Stake-Based Sponsor Rewards + max. 7 @steem-ua upvotes per week
Quick Delegation Links:

Now, I just change my delegation from 50 SP to 100 SP!

If you happened to ask what is Redfish and its Community, REDFISH are the new steemit Users rank, having very low SP, about 999,999, VEST or around 494 SP below!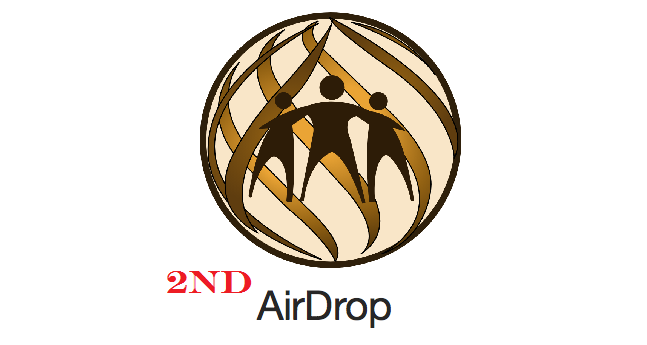 Steemit Redfish Community is having a Verified Waves Token giving to redfish users Sell/Buy/Trade at WavesDEX. With Current price at $0.30 and a Max Supply of 1 million .
Create wallet HERE and Receive Redfishcoin
Upvote and Resteem and Get Redfishcoin/Post your Address below!
Follow me and @redfishelp to get more free Redfishcoin