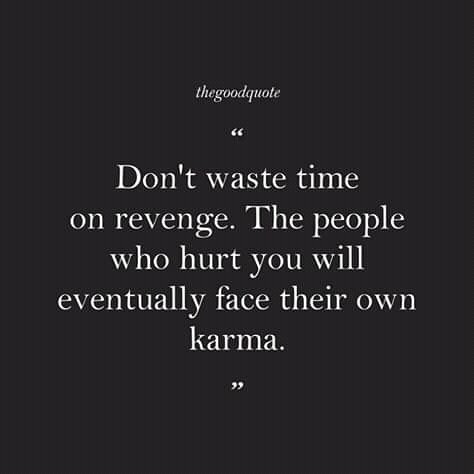 Sometimes we feel we are entitled to having our own or should i say taking our own revenge.
Trying to bring the pay back time to the present. We actually may feel hurt beyond what it might take to let go as they will say.
But why not we consider the option f letting go sometimes, we don't actually need to take revenge.
During the process of been hurt, devastated and probably fustrated. Out of our anger and hatred developed as the result of the harm cause, we easily forgot something called karma.
Why worry each day on taking revenge when you know karma still exist.