Ever since December I was told by some friends who are longer than me in the crypto space that January-February and August are usually sell-off months, but did I believe that? Theoretically yes, practically no. Because I haven't sold my cryptocurrencies in December and stay for a while on the USDT and neither have I done that in July. I guess I am a hodler although I wanted to be trader.
I ended as a HODLer because I am pussy. Yeah, I am scared to trade in rough times and I am too stubborn to trust the ones who already went through these cycles and now better this type of swings. I admit that. Now let's see what did I missed by embracing such behavior and holding it tight. And for that I am going to take into account only the month of August. I will wipe out of my memory the January-February time considering it my learning curve.
Knowing that I was advised from July that August was going to be a sell-off time I took a look at the XRP one month chart to see where I was and what I could do..better. I am talking about XRP because that's my large stake of cryptos and that's where my hopes are thrown into. So, at about this time one month ago XRP was selling at 45 cents, which was a low price in my opinion, but not in the market's opinion and that's the only one that matter.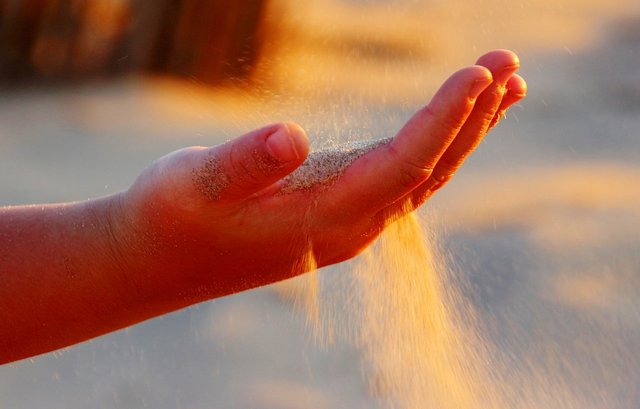 image source
If I would have sold my coins at 45 cents I could have bought back XRP even at 25 cents right on my birthday, but I haven't and what a beautiful birthday gift I could have had... So, if I would have done this move I would have almost doubled my coins by now and have much more of them to throw against the USDT in the next bull run, but again emotions killed my profit and proved me wrong when looking back at them. These emotions and attachments that nobody recommends in the crypto space that I keep on listening to.
Now, winning around here for this scenario wont help me in anyway so I am not gonna continue that, but I will state clearly that I am still learning and I am doing that on some good amount of money that keep on slipping through my fingers due to my stubbornness and emotions. Feelings that I should leave behind ASAP if I want to make a living out of this crypto thing. Looking at the chart of today, however, I see that I am in between the supposedly good selling point and the supposedly good buying point so it's only HODLing from now on as I don't see any point in selling anymore.
For a couple of days, even maybe a week Bitcoin and almost all others cryptos have survived ETFs rejected and started gaining capital giving the sign that the August sell-off time is over and there's only the uptrend from now on. Remember September last year? It's probably that history will repeat this year also as it did with the bear market that we have. Time will tell...
.
Thanks for your attention,
Ace