Woke up this morning, opened WhatsApp, i'd been sent a video.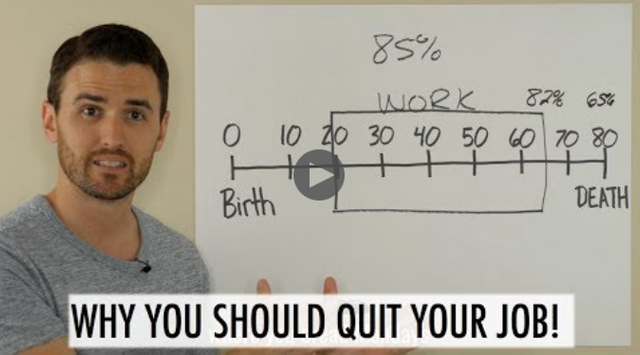 Watching someone with a whiteboard explain exactly how I feel and think, somehow validates my lifestyle and makes me realise that happiness and 'living' is in fact the goal. That is what we need to be focussed on at all times and therefore it's time we start critically thinking about the thing we spend most of our lives doing.
If you're not feeling completely happy, not completely fulfilled, not completely in control of your life then I urge you watch this video:
Actually, I urge you watch it anyway because it really is an incredibly concise, thoughtful take on life and what we do with ours.
Let me know your thoughts in the comments below!
Yasmine