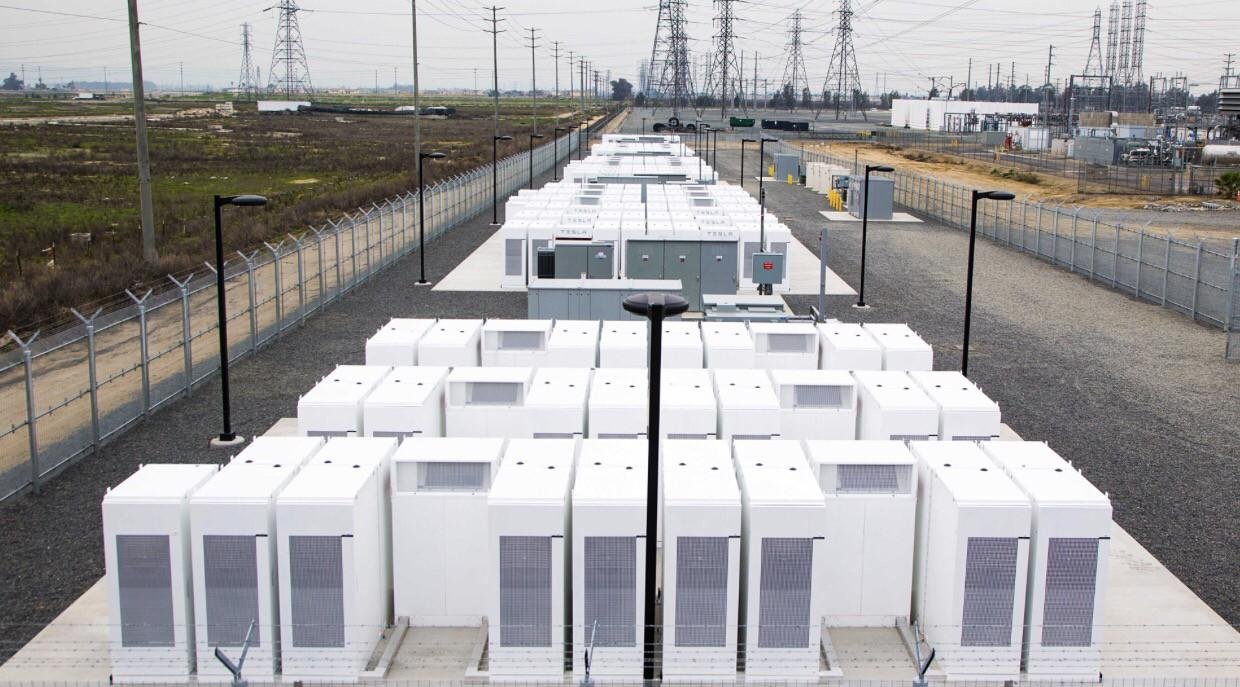 Tesla is building the world's largest lithium-ion battery in South Australia — an installation 60 per cent larger than any other large-scale battery energy storage system on the planet.
In partnership with the SA government and French renewables company Neoen, alongside the third stage of the Hornsdale Wind Farm, the PowerPack battery farm will top 100 megawatts of capacity and provide 129 megawatt-hours of energy generation to the region — load balancing the state's renewable energy generation and allowing emergency back-up power if a shortfall in energy production is predicted.
The battery pack's 100MW/129MWh capacity will top the world in terms of its size, solidly beating out the world's current largest installation — a 80 megawatt-hour substation at Mira Loma in Ontario, California also built using Tesla batteries. The 129MWh project in SA will also use Tesla's PowerPack 2 commercial/utility-grade battery systems, and will be 60 per cent larger than the California installation, with the capacity to power 4000 homes in the region for an entire day in case of blackout. It will be installed at the Hornsdale Wind Farm, a string of wind turbines stretching 8km and 24km north of Jamestown in South Australia.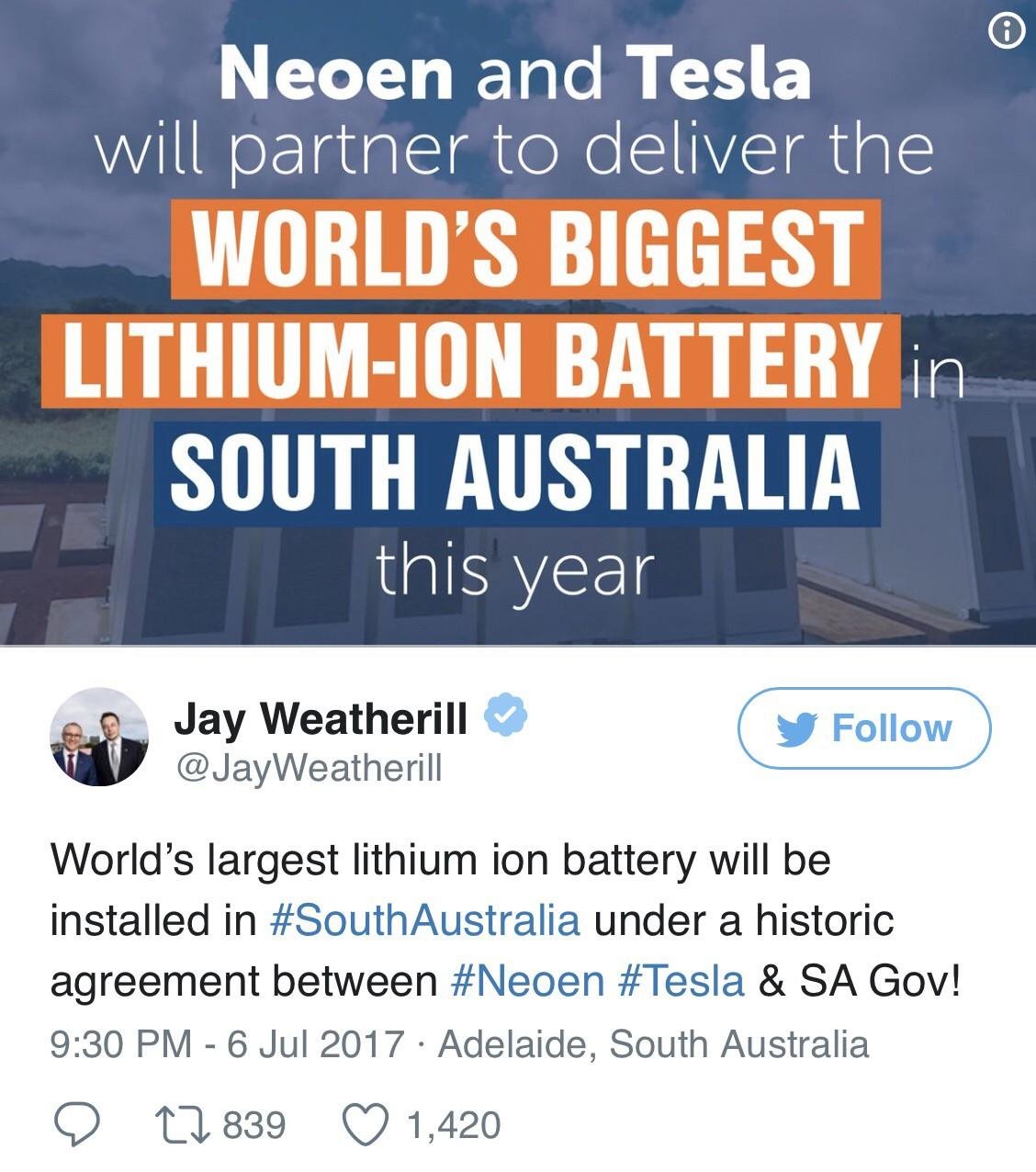 The batteries will keep the lights on in South Australia, in a time where the state has struggled with reliable energy generation and suffered from a statewide blackout caused by a 50-year storm. Tesla has detailed its planned development in a blog post: "Tesla Powerpack will charge using renewable energy from the Hornsdale Wind Farm and then deliver electricity during peak hours to help maintain the reliable operation of South Australia's electrical infrastructure. The Tesla Powerpack system will further transform the state's movement towards renewable energy and see an advancement of a resilient and modern grid.
"Upon completion by December 2017, this system will be the largest lithium-ion battery storage project in the world and will provide enough power for more than 30,000 homes, approximately equal to the amount of homes that lost power during the blackout period."
Read more at https://www.gizmodo.com.au/2017/07/all-the-details-on-teslas-giant-australian-batteryt/#7MJSCoQf06wKz3xI.99