Phase 1 at The Foundry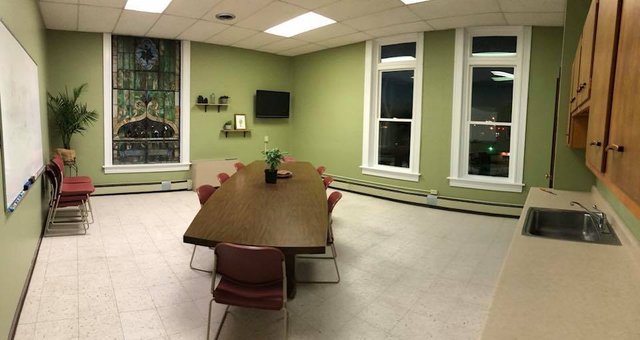 It has been an exciting week for us here at The Foundry. Yesterday, we had our ribbon cutting and today we have an open house in conjunction with the Christmas celebration downtown.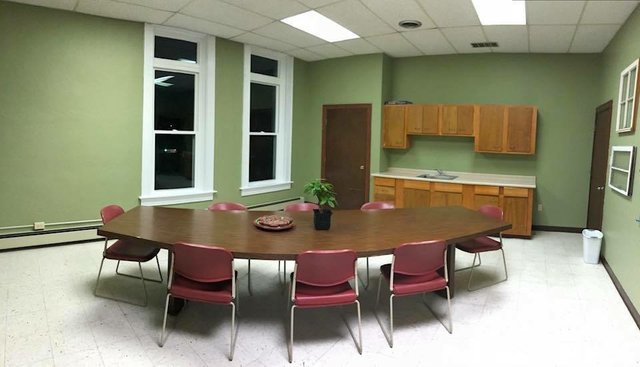 Phase 1 renovations are nearly complete in the conference room. One of our members, Wood and Wool, lent their talents to decorations to compliment the beautiful stain glass.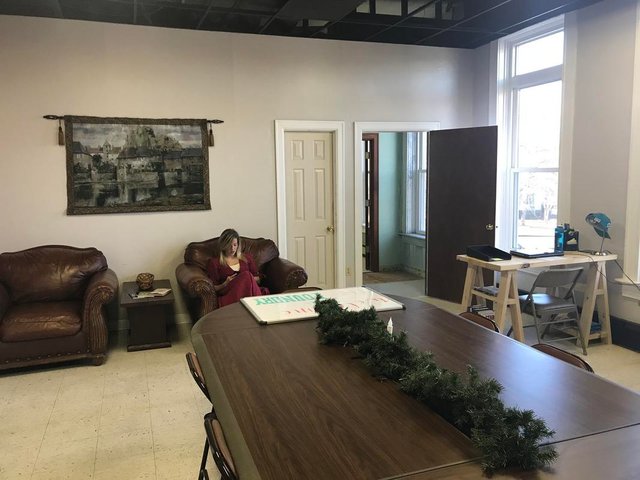 In the co-working space, we finally have an associates table to fill out the room. And no, those brown chairs in the background are not for a cigar lounge - yes, we thought about it.
Ribbon Cutting Ceremony
Here is the full 20 minute ribbon ceremony for anyone who so desires to hear our hearts. This has been an enriching experience for each one of us already, and we are ready to see what is behind the next door.
---