The Entrepreneur: Why Laser Cutting And Engraving Machines Are An Excellent Investment
If you ask most entrepreneurs what's on the top of their wish-list, don't be surprised if they mention some sort of laser cutter or engraving machine. Not only have these nifty devices become popular among hobbyists and DIY fanatics, but they also offer a good opportunity to make an income if used as a business appliance. As you might expect, these creative tools use high-powered lasers to cut through materials or to engrave them with a pattern or design.
Laser Engraving Machines are genius inventions that include computer technology. This means that you can feed information on the design you require through the computer and then the computer instructs the machine on how it should manoeuvre to create your exact pattern or wording. These nifty crafting machines work autonomously once they have been provided with a design and are great to have if you are looking to offer a service or product that does not require too much physical labor.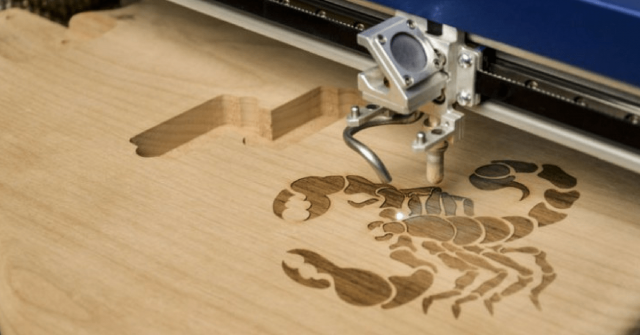 Image Source
Laser cutters and engraving machines have been available for purchase for some time now which makes them an affordable investment. The machines differ in size, power, and ability. The smaller makes are perfect for home use and for DIY projects and the bulkier models can cut through thick and sturdy materials, so they are great for industrial use. 
My findings can recommend the following machine brands:
QIILU Mini 1500mw Laser Engraver. This machine is crazily affordable and it syncs well with all operating systems. Because it works with lightweight materials, it's only recommended for home use or for small-scale businesses. 
Mophorn 80W Laser Engraver. If you want to start a serious home business, then this is the engraver you should have your eye on. It's easily cut through thick materials and can laser its way through a bulky engraving area up to 20 x 28 inches.
Triumph Fiber Laser Marking Machine. As one of the more powerful models on the market, this machine boats high-power components that allows it to etch through steel and other thicker materials.
Whether you are looking to mark and engrave your personal items, or would instead like to produce products that you can sell for an income, these machines really are an excellent investment. 
Depending on your requirements or objectives, there's sure to be a laser engraving and cutting machine available that will best suit your intentions. Maybe you are simply looking for something that will extend your creativity and impress your friends, or perhaps you are on the search for an affordable investment that will help you generate a much-needed extra income - one of these nifty and high-technology gadgets will surely do the trick.