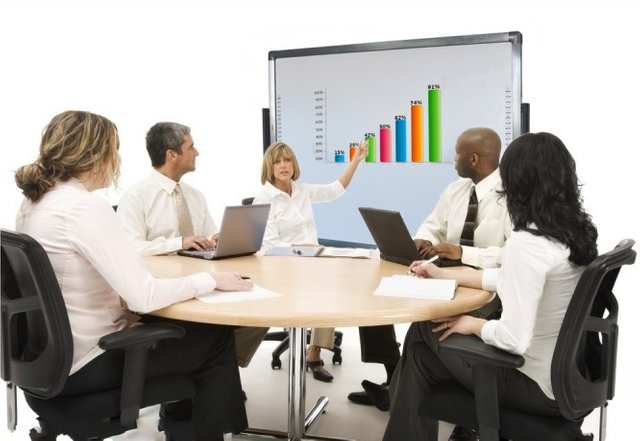 Source
Most companies do train their employees, but the results of the training seem to be fruitless due to various challenges they encounter during the training. A training program is supposed to be geared toward enhancing the company's profile by increasing production, as well as improving the quality of goods produced.
---

---
To be able to have an effective and result oriented training program, here are a few tips:
---
1 Identify Skill Gaps
2 Select the Appropriate Training Methods
3 Measure the Results
4 Follow through on Action Items
5 Make Learning & Development Part of the Company

DETAILED EXPLANANTIONS
---
---
1 IDENTIFY SKILL GAPS
---
Training program should not commence when the lacking skills have not been identified. It is after knowing the challenge that efforts should be geared toward solving it. The company should find out the areas of incompetency among employees, where an improvement is needed should be identified. Then, a comprehensive training can be set up to address the needs of the company as well as the future needs. Endeavor to enquire of feedback from your employees to be able to document the training goals, because your employees are the ones to best tell of their needs for quality delivery.
---

---
2 SELECT THE APPROPRIATE TRAINING METHODS
---
Training should not just be organized for people to see that there's some sort of training going on, but training method adopted for the employees should be such that affects their retention and ability to implement those newfound skills. To choose a training method, consider what skill are lacking, the company's goals, the budget and location for the training.
---

---
3 MEASURE THE RESULTS
---
The previous training the company organized should be examined. Was the result laudable? Was the goal achieved? Was the need to go for new employee reduced? These and many more are the questions that should be answered before considering organizing another training program, so as to know that method to choose.
---

---
4 FOLLOW THROUGH ON ACTION ITEMS
---
Your employees should be made to process what they learned. Ask to know what they actually took away from the training, they questions they have to ask and the action items they would implement as a result.
---

---
5 MAKE LEARNING & DEVELOPMENT PART OF THE COMPANY CULTURE
---
Learning should not stop, or be taken for granted. Training and development should be part of the company's policies. It should be part of the company's schedule, involving every level in the company. Ensure to make your employees appreciate speak out what they need and when they discover learning opportunities.
---
---
REFERENCE:
---
---

Thanks for reading!