Business persons vs entrepreneurs
Hi guys i want to share with you what i think is the difference between how a business man and an entrepreneur approach things.
Let's start with defining who a business man and an entrepreneur is?
Business man
According to Wikipedia A business person (also businessman or businesswoman) is a person involved in the business sector in particular someone undertaking activities (commercial or industrial) for the purpose of generating cashflow, sales, and revenue utilizing a combination of human, financial, intellectual and physical capital with a view to fuelling economic development and growth.
Entrepreneur
An entrepreneur on the other hand is an entity who has the ability to find and act upon opportunities to translate inventions or technology into new products: "The entrepreneur is able to recognize the commercial potential of the invention and organize the capital, talent, and other resources that turn an invention into a commercially viable innovation
So the basic difference between a businessman/businesswoman or a business person and an entrepreneur is that a businessman walks on the defined path, but an entrepreneur believes in making his own path, which becomes a guideline for other businessmen. Most of the people have a misconception that the terms businessman and entrepreneur, carry the same meaning, due to which they use them interchangeably.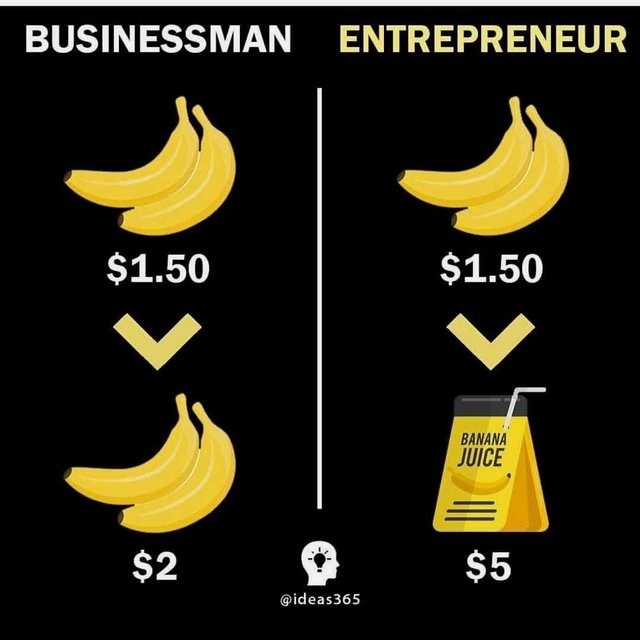 Furthermore, a businessman is a person who runs the business, undertaking an unoriginal business idea. On the contrary, an entrepreneur is someone who first initiates a product or business idea and thus the leader of that in the market.
In the long run, an entrepreneur becomes a businessman, but there is a difference. Even the terms will sound same for a layman, but there is a fine line amidst the two, in the sense that an entrepreneur is always a market leader whereas a businessman is a market player. In this article, i will help you learn the difference between businessman and entrepreneur.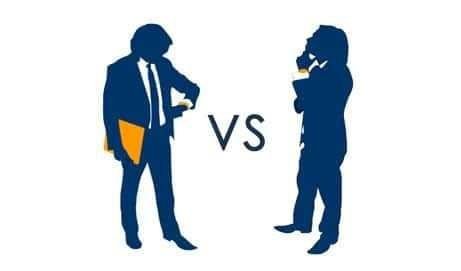 The following are the differences between businessman and entrepreneur
A person who brings his unique idea to run a startup company is known as an entrepreneur. A businessman is a person who starts a business on an old concept or idea.
A businessman makes his place in the market with his efforts and dedication, whereas an entrepreneur creates the market for his own business.
The businessman is a market player while Entrepreneur is a market leader because he is the first to start such a kind of enterprise.
The nature of a businessman is calculative, but an entrepreneur is intuitive.
As the businessman follows the footsteps of other businessmen, the possibility of failure is very less which is just opposite in the case of the entrepreneur.
A businessman uses traditional methods to run the business. Conversely, an entrepreneur applies unconventional methods for the same.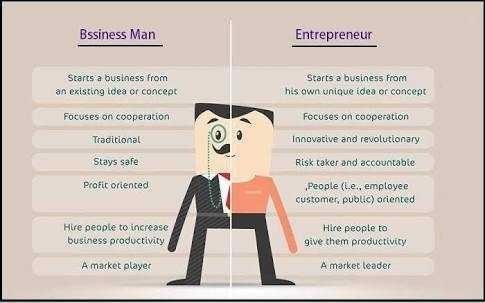 A businessman is oriented towards profit, however, an entrepreneur is a people focused in essence, he gives more importance to its employees, customers, and the public.
The businessman faces extreme competition because it is very difficult to gain a competitive position in an already existing market, which is not in the case of an entrepreneur.
Conclusion
A businessman is a businessman, but an entrepreneur is an entrepreneur, an organizer, a risk taker, a manager at the same time. The former focuses on competition, but the latter gives emphasis on coordination and cooperation of all the resources.
Kindly upvote, drop a comment below....thank you so much for reading