When pursuing entrepreneurial endeavours, the saying "easier said than done" comes to mind. That's because a lot of people have great ideas, big dreams, and unmatched drive, but putting these traits into practice can be more difficult than it might seem. Those that have achieved many of their dreams know that doing so is not an easy task but is rather one that has both good and bad days. Fortunately, however, there are ways to stay motivated and, in turn achieve your business goals.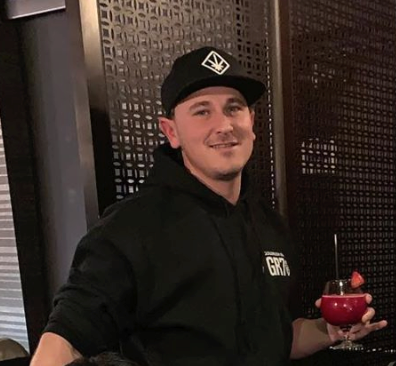 Being a successful entrepreneur and digital marketer, I know the importance of staying motivated. As one of the leaders in the marketing field, I have created a business based on communicating others' brands. That's because I know the importance of taking a dream and seeing it to fruition, even if it requires a little additional help. It's through his personal experience on the topic that I will share with you 4 ways to stay motivated while trying to achieve massive goals.
Make A Plan
Jot down your goals and how you plan to get there. Whether it's in a planner, on a vision board, or simply in a journal, keeping a written record of your goals will help you stay organized and hold yourself accountable. By having a location where you can go and record your successes or monitor your to do list is important for both personal motivation and accountability.
Think Big
It's easy to get lost in the details of a big process. Those little details are where doubt often creeps in and can dwell which can lead to project failure. It's important to continue to think big and remember your overall goal or the "big picture". This mindset will help to remind you of why you started and where you want to be. Likewise, remember to take it day by day. One bad day or a bad week doesn't mean the end of your endeavour, but rather a simple trip that many go through in the process.
Have Fun
If you're not having a good time achieving your goals, you might as well be working for someone else's goals. It's vital to remember that you embarked on your mission because it was something that you were passionate about and confident that you could see to completion. Likewise, a positive, upbeat attitude provides you with more natural energy and therefore productivity, even during a mid-day slump.
Take Breaks
While many believe that the key to success is simply driving themselves into the ground with work and never give up until you've reached the finish line, this mentality is an easy breeding ground for burnouts and mistakes. It's important to take a step back, take a break, and relish in the little victories on the way to the bigger ones.
No matter how confident or excited you are to focus on your mission, staying motivated can be tough. Luckily, there are tips and tricks to get around it so that you can achieve your goals!
Enjoyed this article? Great! You might also want to check out the "4 Habits Successful Entrepreneurs Harness."