How FreeResell Changes The Way We Do Business In SMS Reselling?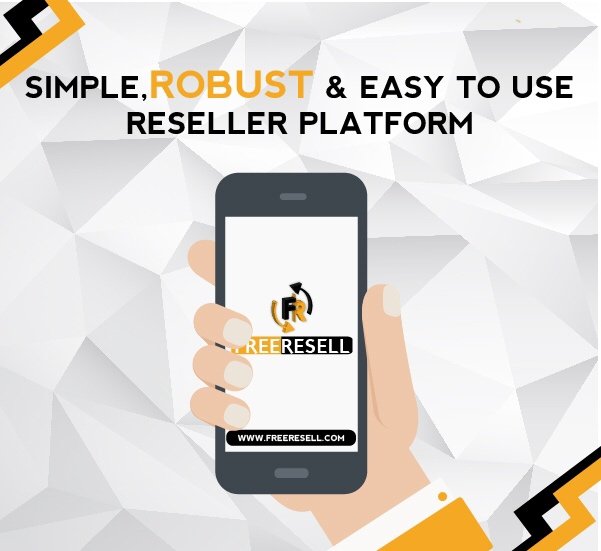 Hello everyone! I am back again for another blog post, and this is my first one for the month of October! 
As you all know, almost everyone is using mobile phone. In today's era, we can't live without it. As lots of people are using mobile phones, they're also buying SMS from their respective mobile carriers. Some would load up SMS to their phones daily, weekly or monthly basis. It means that since mobile phones are being used on a daily basis, the SMS industry has been consistently growing. 
It's also a business opportunity for those who want to take advantage of the SMS industry. However, there is a catch when you want to start your own SMS reselling business. In order for you to get started, you need to spend countless hours coding your website, designs and so on.
What if there's a platform that is completely hassle-free for you to start your own SMS reselling business? Would you like to check it out?
If you would like to know more about, I want you to pay attention by watching this video below and continue reading until the end.
First things foremost, I am going to explain FreeResell in my own words. It's a convenient and easy to use SMS reseller platform, where you can easily set it up in just a few steps. You just need to integrate your custom domain into their system, customize the website design, and you're ready to go! Plus, it's 100% white labeled!
Here are some things that I definitely liked about FreeResell:
1 - No need to spend tons of hours in coding your SMS reseller website!
I see that a lot of SMS reseller services are spending a lot of time coding their website manually. For sure, it's really time consuming, even for me. One of my friends is about to start his own SMS reselling website, but he struggled due to the time needed in coding the website. 
I'm pretty sure that with FreeResell, we will experience a hassle-free setup of our SMS reselling site. My friend would be very happy seeing this, and may realize that there's a better and faster way in setting up than just spending tons of hours to manually code the website.
2 - No need to buy SMS units before reselling, and you can set your own prices!
For those of you who already have an existing SMS reseller website, you need to buy SMS units first before starting the business. It is also for those low budget SMS resellers who are struggling to load up lots of SMS units. 
It is why FreeResell can solve this issue being experienced by lots of existing SMS resellers worldwide. With FreeResell, there's no need for you to pay upfront to start reselling SMS to your customers. It simply means that when they buy units through the "Always Available Stock", its difference set would be your profit and can withdraw it anytime you want in the form of cryptocurrencies. 
For me, this is an innovative kind of feature for SMS online resellers. 
3 - Users can send SMS up to 250 countries!
Another problem that we are encountering these days is by sending SMS to certain countries. Most of the SMS reselling services are struggling with this kind of feature. They are limited in terms of their ability to let the users send SMS to some preferred countries.
However, FreeResell has the capability to let the users send SMS for up to 250 countries worldwide. Thanks to FreeResell's state-of-the-art premium service. For sure, this would be an easy money making feature due to this feature alone.
4 - It can accept both fiat and crypto!
Most of the SMS resellers only accepts fiat currency in the form of online payment. When I tried an existing SMS reseller website before, they accept Paypal or Payoneer as their payment methods. There are others who are preferring credit card payments, mobile payments or so. 
The good thing about FreeResell is that not only resellers accepts fiat, but also cryptocurrencies. For me, I think it would be a great option for them to accept cryptocurrencies because of its transparency and decentralization. Not only that, payments would be easily verified and much more convenient. 
Since my friend is also interested in cryptocurrencies aside from launching his SMS reseller website, FreeResell would be a great choice for him!
5 - No need to worry about maintenance costs and customer support!
Last, but not the least, this is one of the essential features that FreeResell has in store for us. Traditional SMS resellers are having a hard time in maintaining their websites and may need to hire someone just for customer support. As a result, it would only lead to increased expenses instead of saving most of the profits earned in their website.
FreeResell can easily solve all of these problems that they're experiencing nowadays. You know why? It is because FreeResell will take care of your site's maintenance for good. Not only that, you can ask for their help or service to take care of the customer service responsibilities. It means that if you don't have any qualified people to be your customer support, you can always use FreeResell's customer service feature instead. It's absolutely free!
To be honest, this is the first time that I have seen this kind of feature in all of the services I have tested. I can say that FreeResell is doing an amazing job with the free maintenance and customer service feature for your own SMS reseller website in their system.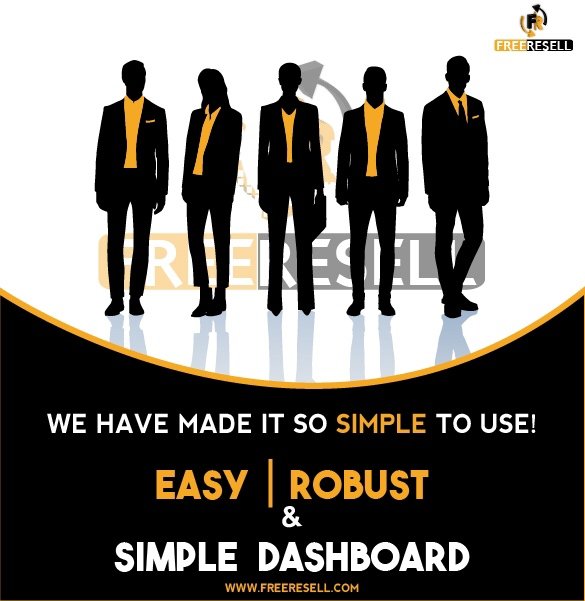 Conclusion
To simply conclude about FreeResell, I think they have a simple and innovative SMS reselling platform for webmasters. I remember that one of my friends is planning to put up his own SMS reselling service that would accept cryptocurrencies as mode of payment, and I was thinking that FreeResell would help him to get started easily. 
I like the fact that there is no need for us to do manual coding platform or other tedious stuff. It's all right here in this amazing platform by just following simple steps. For me, this would be an absolute time-saver. If you have plans to start your own SMS reselling service, FreeResell is your best friend! When we do business in reselling SMS to our customer, they're an absolute game-changer!
Thank you so much for taking your time to read my post about FreeResell. For more information about FreeResell, just simply go to their website by clicking here. If this blog post helps you a lot to get started in online SMS reselling with FreeResell, just do not think twice or hesitate in sharing this to your friends out there. 
And one more thing peeps! For you to stay updated with my latest blog posts, just follow me here on Steemit and on my other social media channels!
To your future success, FreeResell! 
TeamBounty username: cheezcarls