In the hospitality industry, customer satisfaction is the most important factor for business success. If your guests are happy, you're happy, right? But, what do you do when they are unhappy or even angry? Dealing with angry customers is part of running a business. Being able to do it successfully is even more important for rental and vacation properties.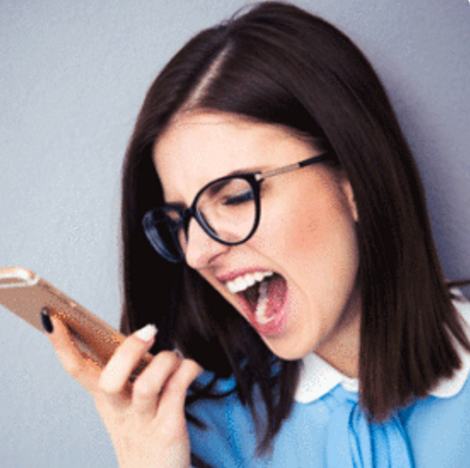 A negative review from just one disgruntled guest can tarnish your reputation and lower your ranking on rental sites. At BookingTeam.com, we focus on how property managers and owners can craft consistently excellent guest experiences, to avoid dissatisfied backlash from ever happening.
However, angry customers may still come to you, even if your business is not at fault for a mistake or a situation was never in your control. Be prepared to resolve angry customer conflicts with these tips:
1. Maintain your cool.
We know it's tempting, but don't fight fire with fire. Angry customers may get under your skin, but you have to be the bigger person in the situation. Take a breather if you need to before replying in an appropriate, professional manner.
2. Value their time.
Above all, show customers you value them and their time. You should be sending speedy replies when it comes to all your guest communications. However, for negative reviews and customer complaints, speediness is even more critical.
Guests will feel like their concerns aren't being taken seriously or matter if your business doesn't respond promptly. The response speed may differ depending on the severity of the complaint and channel used. For example, on Twitter, nearly three-quarters (72%) of people expect a response to a complaint within an hour of posting. Listen to them.
3. Listen to them.
Instead of automatically viewing a complaint as a nuisance or problem that needs to be solved, view it as valuable feedback. If a guest is angry or unhappy with a certain aspect of the booking process or their stay, it can give you insight into where your property is lacking.
4. Apologize and try to understand.
Acknowledge when you've messed up or a service or experience didn't meet a customer's expectations. Sometimes, it helps to just say sorry and acknowledge that an issue exists. Denying it can make you seem defensive and untrustworthy.
5. Show you're solving the issue and rebuild trust.
Saying sorry may put you off to a good start, but isn't usually enough. You have to show you are at least making amends or steps to correct the issue from happening in the future. How do you rectify the guest's complaint? For instance, if a guest had to be relocated due to overbooking, did you provide the necessary compensations (a free night, transportation or complimentary meals)?
Customer perceptions form the backbone of a business. For rental property managers and owners, it is critical to know how to manage angry customers and any other stressful situations that may arise.
Luckily, you don't have to do it on your own. BookingTeam.com's suite of tools combined with our 24/7, on-demand team of booking professionals make it easier than ever to manage rental properties.