Hey fellow Steemians! Here's a story I wrote over at entrepreneur.com about a phenomenon I've been noticing more and more in my work life, especially here on Steemit.
I'm around 40 years old and as the years go by I find myself working more and more with younger people. In fact, many times, those younger folks have been my boss!
That's also the case here on Steemit. The vast majority of the people I'm interacting with or doing projects with here are more than a decade younger. I'm fine with it, as I find it keeps me young.
An interesting stat here: Just a few years ago, millennials surpassed Generation Xers to become the largest cohort in the U.S. workforce, according to PEW research. As a result, more and more young people are assuming positions of management.
Being managed by someone younger can sometimes feel uncomfortable.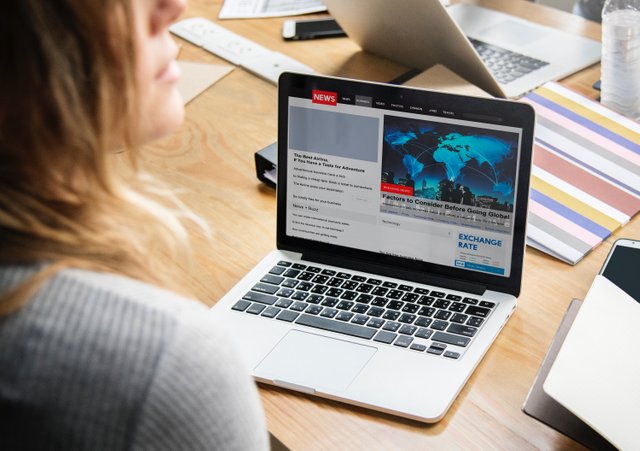 Photo by photo by rawpixel on Unsplash.
I have to admit, I get into the habit of comparing myself to other people. Those who are younger who have advanced further professionally can make us feel inadequate or resentful.
At one of the startups where I worked, one co-founder was a decade younger than me. At first I felt awkward with the heavy slate of marketing, sales and social media duties she assigned me. It wasn't too long, though, before we settled into a groove and formed a strong working relationship.
Creating a bond with a younger manager can have significant positive effects on your own career and your overall mental health. Here's how you should manage it.
Identify skills that helped your boss advance and develop them in yourself.
Even innovative businesses will adhere to rules of thumb. One rule of thumb many business leaders believe, rightly or wrongly, is that experience is valuable in and of itself. If your manager is younger than you, it means she probably had to overcome stereotypes and false assessments to get there.
Rather than assume your manager is a young punk who had a managerial role handed to her, work on identifying the skills that helped your boss to succeed. By developing the same skills within yourself, you'll be more likely to enter a managerial role as well.
To get started, consider asking your manager point blank to identify the skills that she thinks were most useful in propelling her career forward. Once identified, make it clear that it's a goal to develop those same skills within yourself. A good manager will take this conversation as a sign that you are a driven professional.
Alternatively, you could have a conversation with the person who decided to promote your manager in the first place. As long as you position your question to ensure that it sounds like it's coming from a good place, the senior manager should have no problem sharing this information with you.
Think of your relationship as a partnership.
Your manager is not your parent or your babysitter. If it feels as though your manager is overbearing, have a conversation with her about it. Otherwise, you should treat the relationship you have with your manager as a partnership.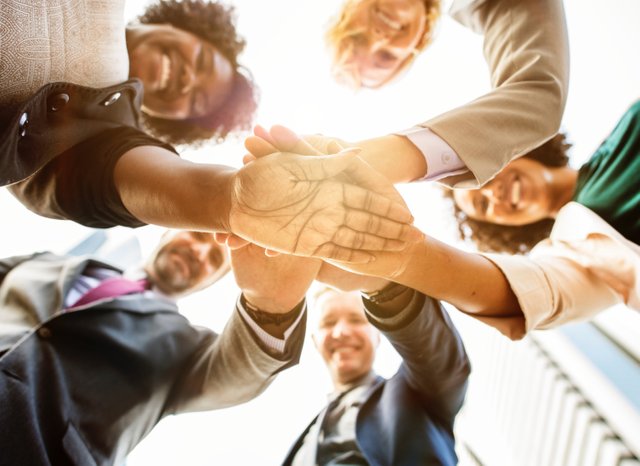 Photo by photo by rawpixel on Unsplash.
Chances are you are both being evaluated on the same or similar metrics. If you fail, your manager fails, and if your manager fails, you fail. By changing your perspective on this important professional relationship, you may find working with a manager who is younger than you to be more comfortable.
Most managers simply want to ensure that whatever they're working on is completed in the best way possible. They'll be happy to work with employees who are collaborative, open to new ideas and motivated to get the job done.
In return, a manager who is satisfied with your work can make it more likely that you will also find yourself in a management role someday. If nothing else, you can consider leaving your current company and listing your current manager as a reference if you are able to develop a strong relationship.
Trade experience for new ideas.
Both you and your manager have important knowledge that can be made more valuable when put together. You probably have accumulated wisdom from on the job experience, and your manager might have a fresh perspective or innovative new ideas.
Together wisdom and innovation can form a valuable pair that propels both you and your manager to success.
Make sure you make it clear that you are open to new perspectives and new ideas, and offer your experience when appropriate to guide your manager to making smarter choices.
Encourage open feedback in both directions.
Feedback is a critical component of professional growth. So much so that companies like Goldman Sachs are overhauling their feedback processes to boost employee performance. As a younger manager, she may feel anxious or conflicted about providing you with honest feedback. Instead, "manage up" and invite your manager to provide you with honest feedback.
In doing so, you will also set expectations that your manager should invite candidate feedback from you as well. By creating open dialogue between you and your manager, you'll accelerate your professional learning curve and avoid passive aggressive moments.
Though your manager may be younger than you, she earned the privilege of managing a team for a reason. As an ambitious professional, it's your job to understand why your manager earned that role and to begin cultivating the same skills within yourself.
Instead of feeling resentful, partner with your manager to share feedback and wisdom as you both work to achieve success.
By committing yourself to professional self-improvement, you may soon find yourself managing your own team of people who are older than you.
I hope these ideas inspire some of you to work on changing any difficult relationships you may have! Thanks again all for the support! Again, this is a piece I originally wrote over at entrepreneur.com. If you would like to check out any of my previous writing, go to my website or my Steemit blog.