Two documentaries about social enterprise revived my interest in this business model. Forget all the fluffy stuff and let's talk shop.
I had been interested in social enterprise as a business model in the past. However, the way we talk about it makes it sound too fluffy, too close to charity and as if profit was just a necessary evil of such an honourable endeavour. Ditch all of this!
When we talk about regular businesses, in particular in the start-up scene, it's all about high growth, rapid scale and capital investments. Not much about sustainability and wider impact. Ditch all of this, too!
Impact means future
We need to abolish the distinction between 'regular' and 'social' enterprise. We need to change the language we use when we talk about business. Words shape thoughts. Socially responsible companies must be the future whatever their business model or legal basis. If you need any reasons for this demand, check out this short blog post and the included documentaries. In a nutshell, unless we start remediating the mistakes of the recent past, the future looks bleak. Humans as a species can no longer afford short-term thinking.
Impact unicorns?!
That doesn't mean that all businesses must formally register as social enterprise. I'm not sure I would. After all, the model must suit the business. If the legal strings attached to being an official social enterprise limit the good a business can do, the model is no use. However, increasing wider positive impact and working for a 'triple bottom line' should be engrained in all business models. Not just for PR but in the form of real, lived values.
Is this topic being seriously discussed in business schools and incubators? Everybody seems to be chasing unicorns as if life was a fairy tale. Unless we build businesses for impact, there won't be any impact unicorns.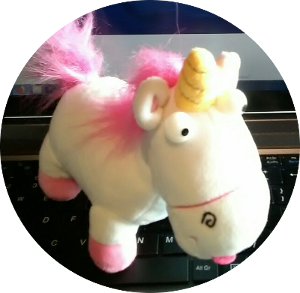 Sustainability enables growth
It seems that promoting 'sustainability' means you've given up on business growth. What a foolish view! What kind of business can grow long-term without being financially sustainable? Sustainability considers what healthy growth means. It demands that you walk before you run to build a solid base. Rapid scale, high growth at any cost? ANY cost? Who's paying? Sure, the entrepreneurs and their investors take the immediate risk. Who else is paying in a global, connected economy?
Time to let social entrepreneurs talk
If any of this stirs your mind, I highly recommend watching these two videos.
Real Value
NOT Business As Usual