Check out this live interview with me by Maria Bartiromo on Fox Business Network about "The Billion Dollar Secret" and the principles of billionaire wealth and success.
Get the book here: http://thebilliondollarsecret.com/
Watch this video: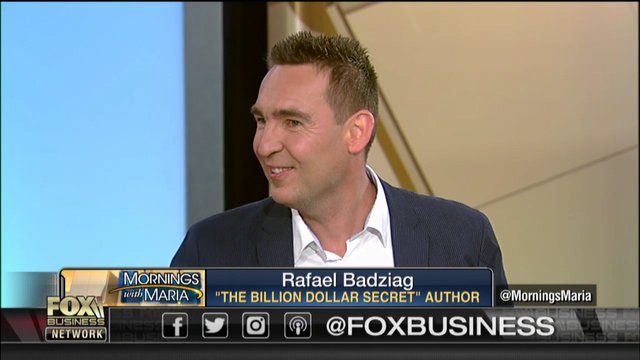 Spread the message! Use the links below the video to share it with your friends and your loved ones.
Follow me on twitter: http://twitter.com/BillionairePal
Follow me on steemit: https://steemit.com/@billionairepal
And read the blog where I test the limits of human capabilities: http://nolimits.co
Buy the book "Ready, Set, Go!" that I have co-authored with Brian Tracy:
E-Book: https://www.amazon.com/Ready-Set-Special-Entrepreneurs-Professionals-ebook/dp/B078WZXJDW/
Hardcover: https://www.amazon.com/Ready-Set-Go-Nick-Nanton/dp/0999171402/
Get free chapter of my upcoming book about billionaire thinking: http://TheBillionDollarSecret.com
Follow me on twitter: http://twitter.com/BillionairePal
Follow me on steemit: https://steemit.com/@billionairepal
And read the blog where I test the limits of human capabilities: http://nolimits.co
Buy the book "Ready, Set, Go!" that I have co-authored with Brian Tracy:
E-Book: https://www.amazon.com/Ready-Set-Special-Entrepreneurs-Professionals-ebook/dp/B078WZXJDW/
Hardcover: https://www.amazon.com/Ready-Set-Go-Nick-Nanton/dp/0999171402/
Get "The Billion Dollar Secret" or download a free chapter : http://TheBillionDollarSecret.com