Meeting New People, Reading Rich Dad Poor Dad & Eric Worre Go Pro
Another amazing day meeting business owners and possible new traders. My journey as an entrepreneur has met me to some amazing people and has changed my life dramatically. So today I go over some tips and things I do meeting people and doing business. This video is very different than what I normally do but changed is always needed.
Reading Rich Dad Poor dad, Rich Dad's Cashflow Quadrant Guide to Investing between meetings and when I have down time has increased my financial education immensely. What I love about the book its a very very easy read and anyone can have an enjoyable time reading it. The book will break into different sections to help prepare your mind in investing and building a business. All Robert Kiyosaki books get you in the mind set and have very good charts and details so you can directly apply it in your business. For this book out of his book collection I give it a 5 / 5 because it helped me out so much. #richdad #business #money
Now if you want to buy this book please click the link below!
Rich Dad's CASHFLOW Quadrant: Rich Dad's Guide to Financial Freedom
https://amzn.to/2CvDhWw
Eric Worre's book Go Pro is one of my bread and butter books. I read it very very often. For those who haven't read it or plan to read it, this first gets you in the mind set and shows you a different path, not saying that this path of being a business owner is better or worse just different. This path has strong and amazing positives things to it and it does have it take away. Doing mlm, network marketing is a wonderful fun profession and this book tells you which ever path you take just Go Pro and do it to the best you can do! #ericworre #GoPRo
Go Pro: 7 Steps to Becoming a Network Marketing Professional
https://amzn.to/2YcJbW0
For those who want to be a business owner or even an investor, you got to grind daily doing it and take very few days off, and focus like a sniper doing it. I love what I do and love helping others get to their goals. Few tips if I didn't go over in the video is please never ever be late and show up a minimum of 15 minutes early to every meeting. Next have your meetings typically at the same location for me I have them at a very easily accessible cafe that has many parking places and known to many people with good wifi.
For those who want to learn how to trade and not recruit or not sell a product or service, that is what I am connected to and teach. I show people how they can make money in the largest financial market, Forex or foreign exchange market. Here is a very short video on what it is.
What is Forex

Trading FOREX has been one for the best things I have ever done. Out of all the markets I have traded and currently trading, FOREX has been the most profitable and most fun. Now when you have fun trading and make it a primary income and also trade with others it doesn't make feel like a job but something you can do with little time to make good income. Profits over wages
Andre J McClendon
Please check out the links below!!!

Ep. 18. Weekly News Wrap Up 03/15/2019 ~ Cryptocurrency On The Come Back?

Check out my Social Medias Below

YouTube
FaceBook
Twitter
Pinterest
Ameba
Andre J McClendon

Facebook ~~~ Andre J McClendon
IG ~~~ AndreJMcClendon
Twitter ~~~ AndreJMcClendon
Youtube ~~~ AndreJMcClendon
Pinterest ~~~ AndreJMcClendon

Disclaimer:
I am only telling you what I am doing not encouraging or telling you what to do. You decide what to do with your own funds.
Have a wonderful day!!!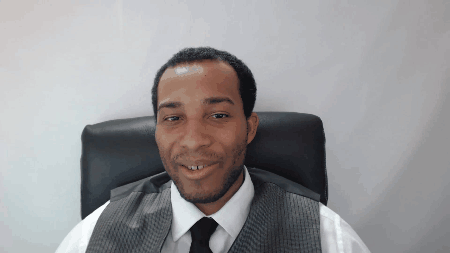 ⋆Like ⋆ Subscribe ⋆ Upvote ⋆ Share ⋆ Resteem ⋆ Comment⋆