Alright I'm really gonna go all in here. Gary Vaynerchuck says it best. WE MUST KEEP MOVING FORWARD. What ever you do, you will not make it if you stay back and wonder what you missed. If you don't keep pushing there will be no rewards. How can we expect to reap the benefits of ANYTHING if we're still focused on the tiny details of what we COULD HAVE DONE. There is no changing that, however if you take a quick note, apply it to the present, and do it differently the next time, you're that much closer to winning. But KEEP MOVING.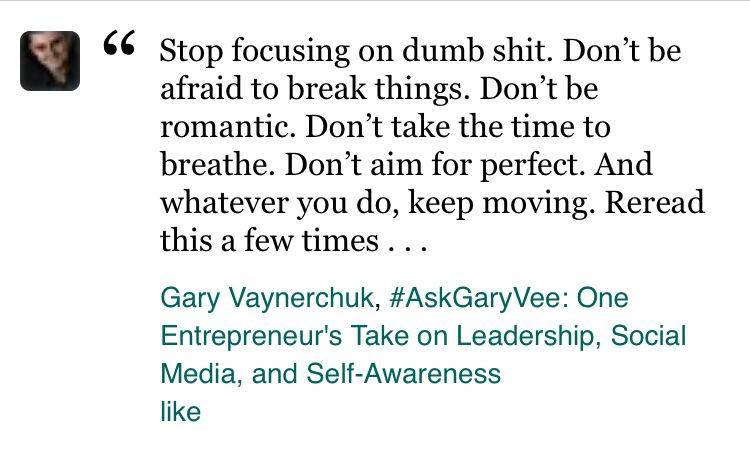 Alright so now you succeed. You did what you tried to do and it worked. Cool. Forget about it. Don't lay back in your shorts, don't relax knowing that you reached your goal. SET ANOTHER GOAL. By the time you realized you wasted more opportunities taking it all in, those opportunities passed.
Now, take that with a grain of salt. Even though those opportunities passed, there will ALWAYS be more. Learn from the fact that you're kicking yourself in the ass now b/c you didn't like the feeling you got after letting things float by you. Do something about it.
As a close friend of mine once said, "just keep swimming"
Thanks for reaching the bottom guys, have a blessed day. 🤘🏼