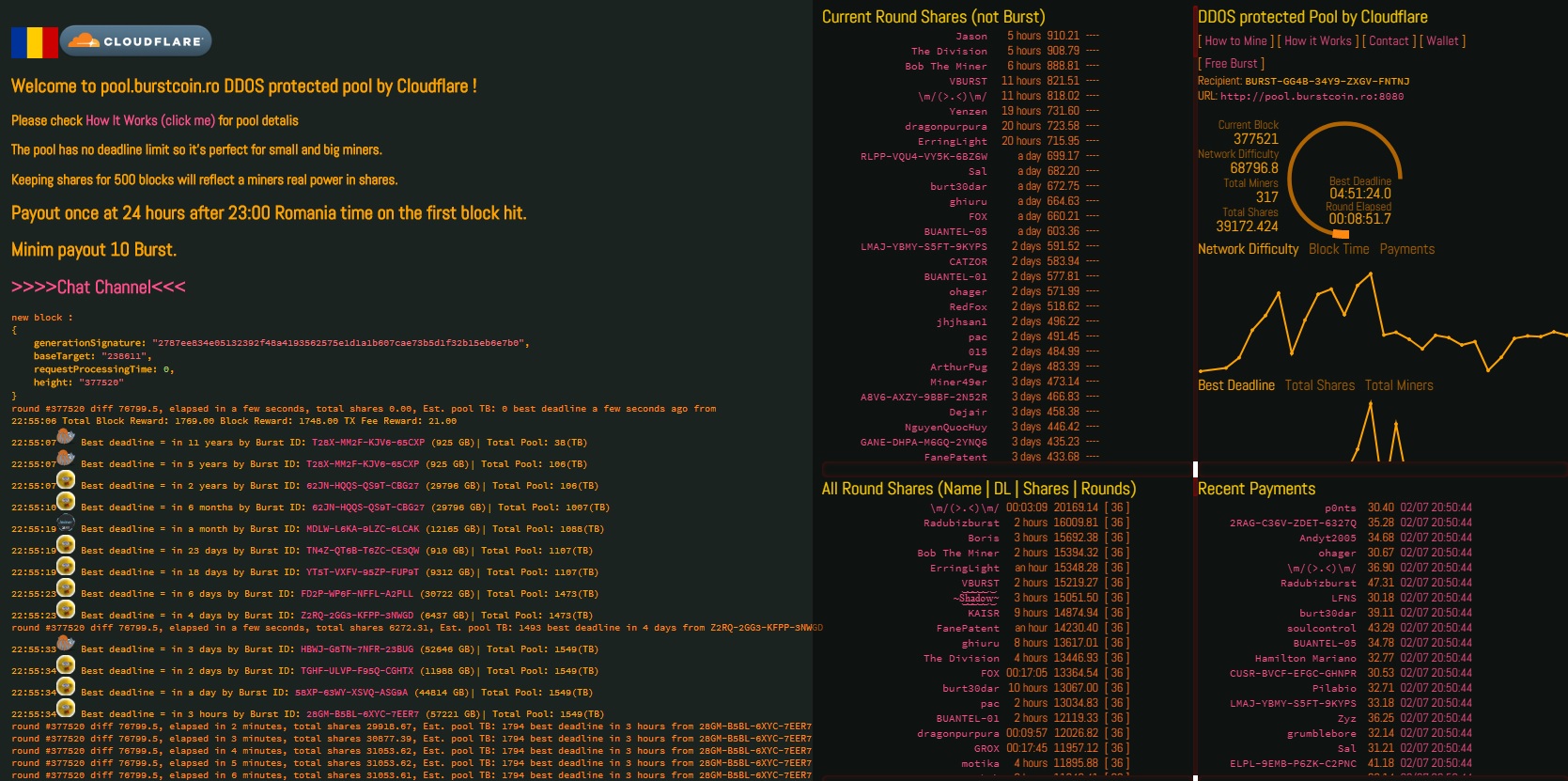 Hi cryptoppl ;) you are mining burstcoin? your pool has deadline limitations? allways down, allways ddosed, has big fees? you are new miner but pool is only for big ones?
don't repeat my bad experience, try this pool:
why?:
+good uptime
+ddos protection
+minimum payout 10 burstcoin once in 24h(so it is perfect for small, medium and big miners)
+great admin
+great community
+chat (allways helps you when you have troubles)
+300+ miners
+10+blocks win per day
+pool fee 1%
+no deadline limits
p.s. this is not an advertisement from administration, just a review or share from simple miner.