---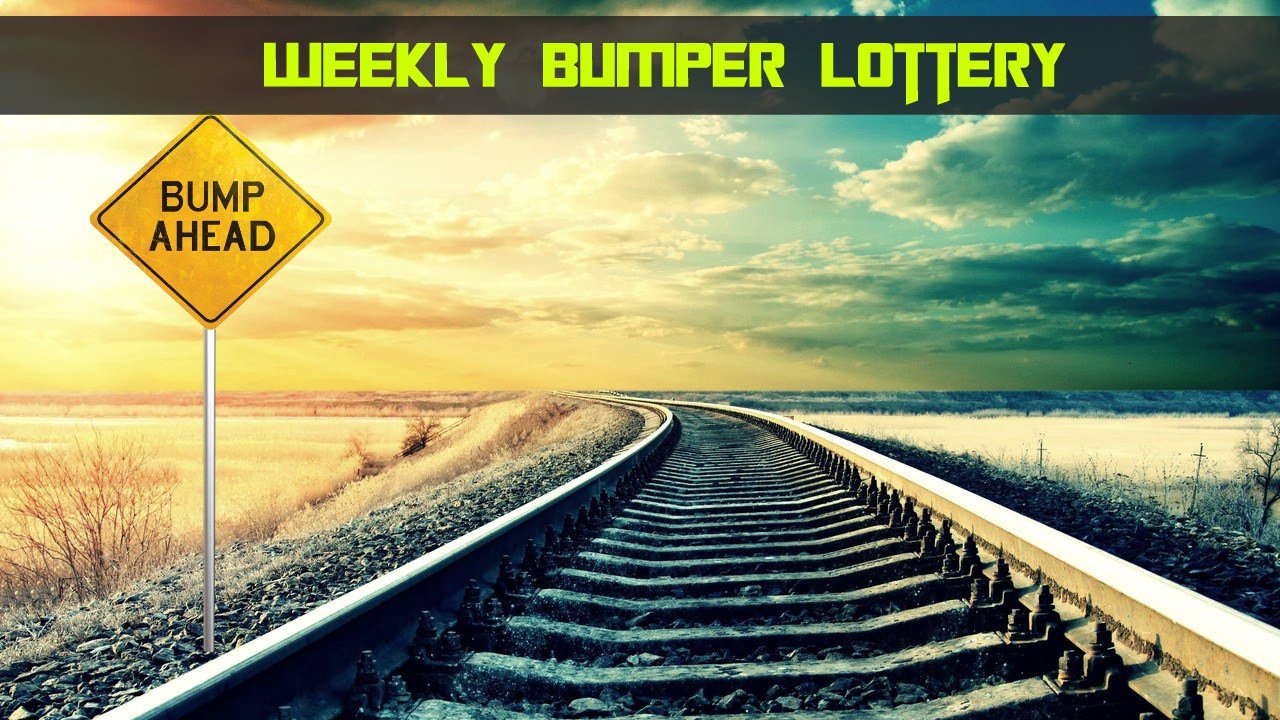 ---
First off we want to thank each and everyone using and supporting @bumper. We now had our first month complete and we are very happy to announce our stay for the next coming months.

Last few weeks we have come up with some ideas for @bumper as for example a weekly lottery / raffle for bumper users, but more of this in a moment.
---
@Bumper use and limitations
---
When we started @bumper we never would have dreamed about the way bumper is growing at this right moment. We received a lot of great feedback and we love that you all enjoy our service.
Most of the success we have right now has to do with the fact we do things manually, there is a human aspect on to the service instead of a bot. But very important also is the amount of help we have received from all you guys and girls and we thank you all for it.

At this right moment we receive more requests then we can upvote daily. The result of this success is that there is a waiting (pre-order) list you will be placed on before receiving your vote. The average wait at this right moment is 3 / 4 days.

Currently we are working hard on finding new delegations so we can extend our service and upvote more a day. But until we do keep in mind it takes a few days before receiving your upvote.

To give a fair change to everyone we have to limit the amount of blogs we can accept daily from one person. Currently we are enforcing a max of 3 blogs a day per account. if you have send us more then 3 blogs you will receive a refund for those that are to much.

Once we received more delegations the waiting list will be shorten.
---

---
Join the @bumper Lottery / Raffle
---
We want to do more then just upvotes, and to show some appreciation to the users supporting bumper we are going to hold a weekly lottery!

Every Sunday we will hold the lottery and announce the winners.
There are multiple prizes to win every week.
1st place = Gets 5 SBD + a free upvote.
2nd place = Gets a free upvote.
3rd place = Gets a free upvote.
As you can see not 1, not 2 but 3 winners every week !

---
How to join the lottery ?
---
Normally you need to pay to enter a lottery but not with this one !
However you need to do a few things before you can join it.


Upvote this blog with a 100% upvote !
Join our Discord Server CLICK HERE
Resteem this blog !
Write a comment down below that you have done so
Once you have completed the above 4 conditions,
you will automatically take part of this week lottery.
---
Thanks to everyone for the awesome support we have been given so far !
We were not able to do this all without you ! Lets keep Bumping !
---

---