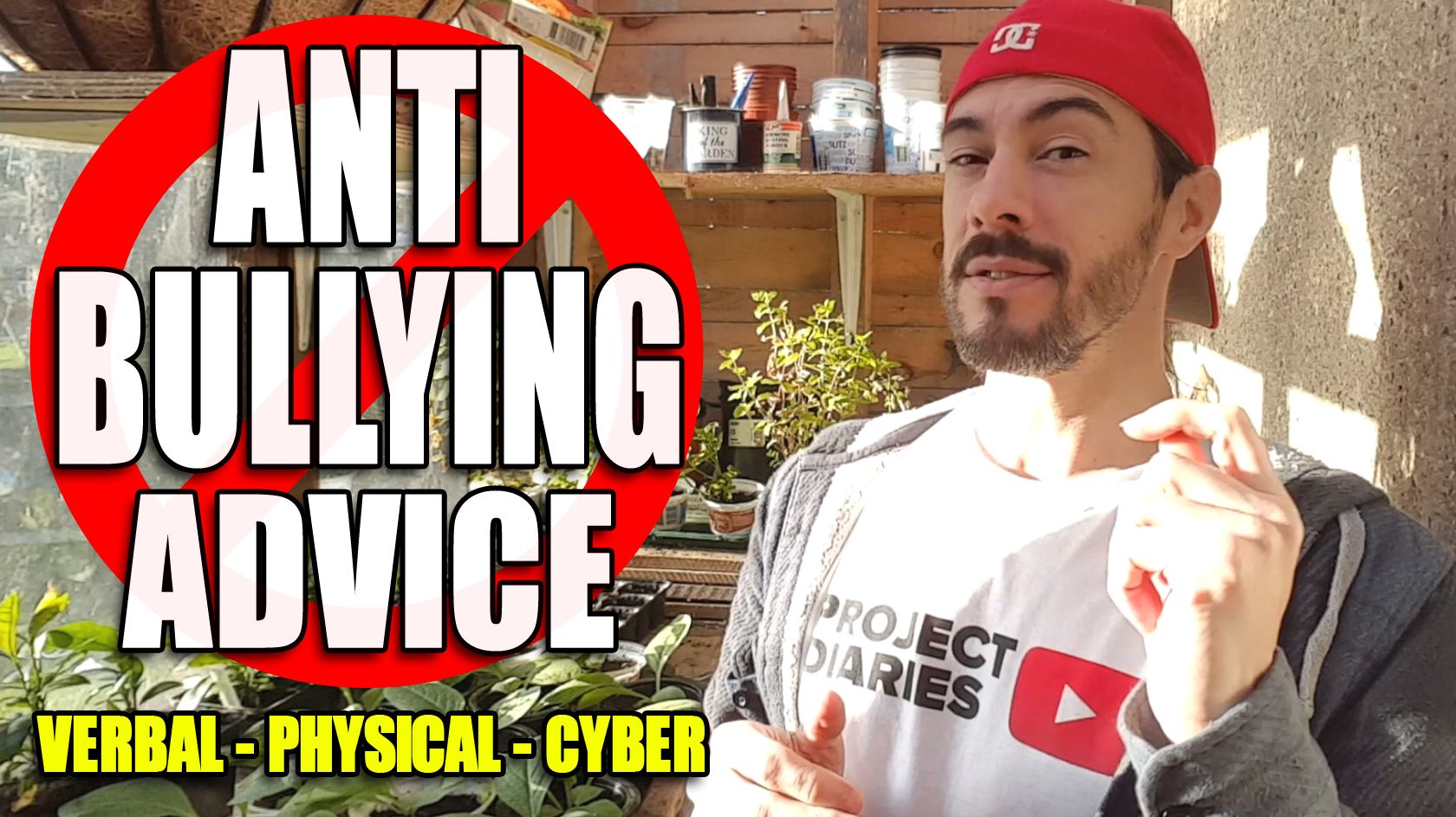 Today's Project Diaries is an extremely sad one! I found out late last night that one of my Youtube Subscribers took his own life after being bullied. I've spent most of the night trying to figure out if I should do this video or not but my conclusion is If this can help even just one person its worth doing.
Bullying has been around for many decades but it seems to becoming more common with younger generations. Suicide rates within teenagers are said to be more than half caused by the repercussions of Bullying.
There are many reasons why people feel the need to bully others and with the increase of technology cyberbullying is now becoming more widespread as the cowardy (Yes! Bullies are Cowards) can hide behind fake social media accounts and pseudonyms to hide their identity while stripping others of self esteem, confidence, and even their lives!
I hope by sharing my lifetime of bullying, It can help people regain their strength, stop the feeling of being alone and speak out about these awful attacks!
Please click the link at the bottom of this post for my full video
Feel free to resteem this and upvote if you found it helpful.
★ IF YOU HAVE TRIED THIS OR ANY OTHER PROJECT DIARIES VIDEO AT HOME I'D LOVE TO SEE PHOTOS OF YOUR PROGRESS VIA MY FACEBOOK GARDENING GROUP: https://www.facebook.com/groups/projectdiariesHQ/
I'm hoping to make more Project Diaries Videos in the Future so please help me by Upvoting this Post, Sharing this Video link, Subscribe and clicking the thumbs up button via Youtube.
Please Subscribe/Share/Follow/Like
YouTube Channel: https://www.youtube.com/projectdiariesHQ
Amazon Store: https://www.amazon.com/shop/projectdiaries
Instagram: https://instagram.com/projectdiaries/
Facebook: https://www.facebook.com/ProjectDiaries/
Twitter: https://twitter.com/Project_Diaries
Pinterest: https://uk.pinterest.com/projectdiaries/
Paypal Donations: https://www.paypal.me/projectdiaries
Thanks for taking the time to read my Post.
Check out the video link below.