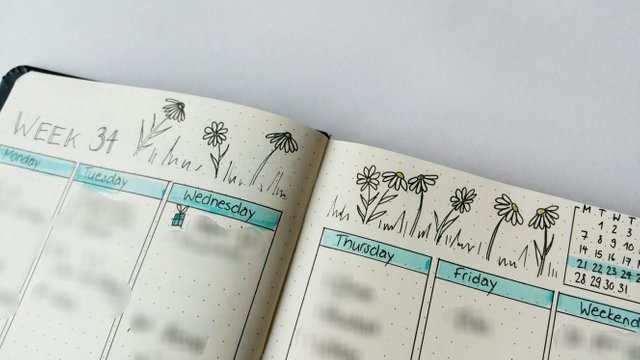 Hello friends of the steemiverse!
I would like to show you some of my august bulletjournal content. If you don't know, what bulletjournaling is, just checkout the official website and the youtubevideo of the inventor of this easy task-journal: http://bulletjournal.com
Bulletjournaling is a system to organize yourself and your tasks. You organize it completely based on your needs. The only thing you need is a notebook and a pen.
Here you see the system on one sight.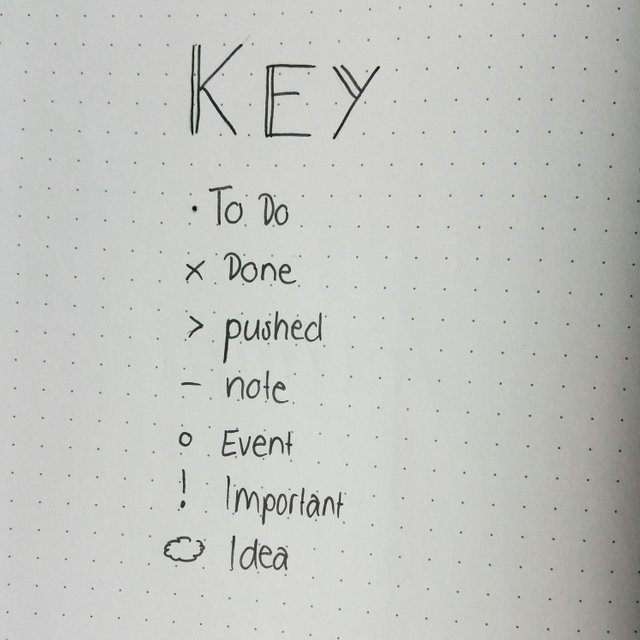 You just mark your tasks with small bullets, cross them when they're done, mark them when they should be migrated and so forth.
I share with you also my empty week 33 spread - I use to work with 2 sites per week. If you like to see more ideas and pictures of my or other bulletjournallers, just check out my insta-profile linked above. There are so many people and ideas on instagram and pinterest - it is a plannerverse there. I hope some of them will move soon to steemit fingerscrossed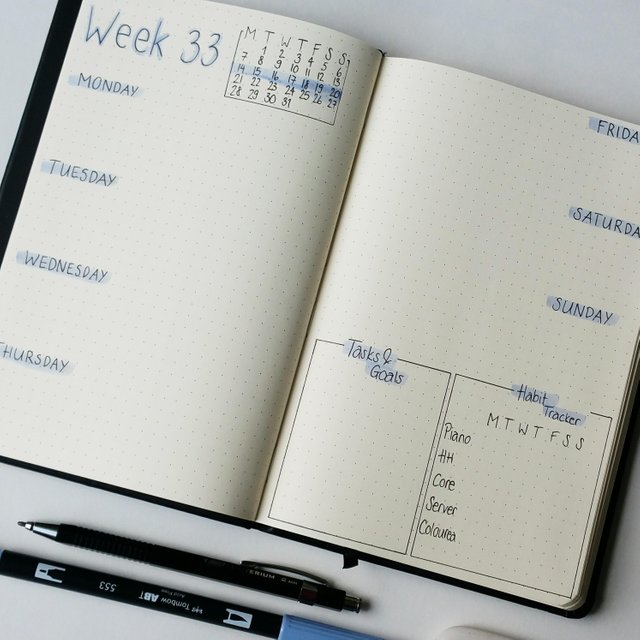 Aaaaand now I go and finally draw my september cover sheet and the new week :)