Bullet trains will be introduced in India in 2023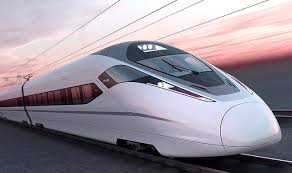 Bullet train will run on the Mumbai-Ambedabad route in India in 233. But before that on 20th of August 2022, the train will start at some part of this route of 500 kilometers. Railway Board chairman Ashwani Lohani said this on Friday.
Last year on September 14, the Sylhet bullet train project was signed. The agreement was signed between Prime Minister Narendra Modi and Japan's Prime Minister Shinzo Abe. The cost of this railway 508 kilometer will be 1.10 lakh crore taka. Of them, 88 thousand crores of loans are being loaned to Japan.
At a ceremony on Friday, Lohani said, we are using Japanese technology to build this project. As a result, I can run trains at around 350 kilometers per hour without any risk. Let's say, the bullet train running in Japan since 1965. However, there have not been any accidents there yet.
There will be 4 stations in Maharashtra. The 508-kilometer journey will have 12 stations. There will be 4 stations in Maharashtra.