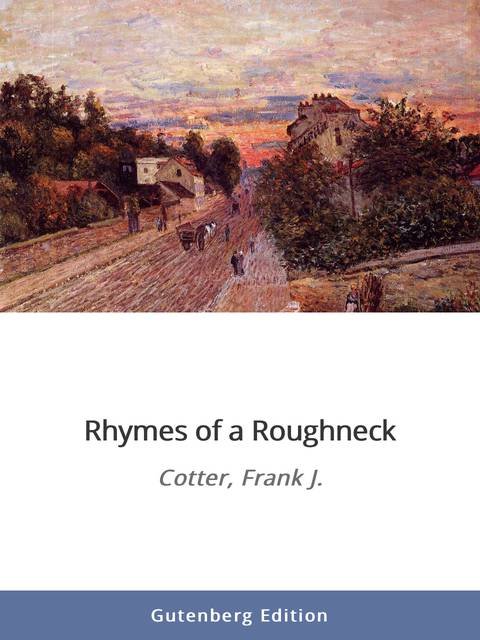 Cotter, Frank J.
---
목차
 
    The Project Gutenberg eBook, Rhymes of a Roughneck, by Pat O'Cotter
    RHYMES OF A
    ROUGHNECK
    CONTENTS
    THE BIRTH OF THE LAND
    A WOMAN, A DOG, AND A WALNUT TREE
    WHEN THE WATER STARTS TO RUN
    THE THROWBACK
    THE MALAMUTE
    UNSATISFIED
    THE PROSPECTOR
    IF
    US FOR SAM
    HOW LONG?
    THAT 30 U.S. ON THE WALL
    FLOTSAM
    TRYING
    THE NEW MASTER
    PROSPECTING
    THE WOMAN THAT YOU PASS BY
    WHY
    AND STILL I LIKE ALASKA
@bukdb 가 게시하는 포스팅은 북이오에서 스트리밍으로 제공하는 전자책들의 정보페이지입니다. 스팀잇 사용자들이 북이오 플랫폼에서 구입한 전자책에서 링크를 통해 인용을 할 경우 이를 보팅을 통해 보상하기 위해 자동으로 생성됩니다. 북이오가 스팀잇 블록체인을 통해 하고자 하는 일들을 가입인사 글에서 확인하실 수 있습니다.